Brock Osweiler has been a $72 million disaster for the Texans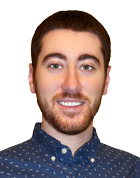 The Houston Texans took a leap of faith this offseason by signing Brock Osweiler to a four-year, $72 million contract. They did so without meeting the 25-year-old former Bronco face-to-face, showing a desperate desire to fill a void at quarterback that's been there for most of the franchise's existence.
Sure, Matt Schaub was decent, but he brought little excitement to an up-and-coming team. David Carr before him obviously wasn't the answer, and Osweiler may not be either.
Not given the way he's played this season.
Osweiler, a big-armed quarterback who stands 6-foot-8, plays like anything but that. He operates as if he can't complete a pass more than 20 yards downfield. With guys like DeAndre Hopkins and Will Fuller – two talented deep threats – at his disposal, it's hard to explain why Osweiler opts for checkdown after checkdown.
He showed a serious lack of confidence in himself against the Patriots two weeks ago, and he did the same against the Vikings on Sunday. Osweiler completed 19 of 42 passes for 184 yards, one touchdown and an interception in the Texans' embarrassing 31-13 loss. And if you didn't think those numbers were bad, consider that most of his production came in garbage time with the Texans completely out of the game.
His lone touchdown throw was with 4:29 left and the Vikings playing a soft prevent defense. Even with that score, Osweiler still finished with a passer rating of 56.1 – the worst of his already disastrous 2016 season. It's the third time he's had a game with a passer rating below 70, which is more than the number of times he's had a rating above 70.
By comparison, with the Broncos in 2015, he didn't have a single game with a passer rating below that mark, posting two above 100. He's had zero such games in 2016.
There's no question Osweiler looks like a completely different quarterback in Houston, and though he was never an overly aggressive QB in Denver, his regression has been alarming. His struggles culminated in Sunday's game, when he averaged a mere 4.4 yards per attempt.
This season, only four quarterbacks have thrown 40 passes in a game and averaged less than 5.0 yards per attempt. Osweiler is one of them, and he's the lone quarterback to do it twice.
Now, it's still early in the Osweiler experiment, but the Texans have to be concerned about his lack of development and the fact that he and Hopkins can't get on the same page – even after five weeks. Hopkins thrived with Brian Hoyer, Ryan Mallett and T.J. Yates at quarterback last season, proving he can get it done with journeymen throwing him passes. Journeymen who weren't sucking up a significant portion of the team's salary cap.
Osweiler is angling toward becoming Ryan Tannehill: a player who's treated and paid like a franchise quarterback, but plays like anything but. Osweiler has tanked in his first two road starts for the Texans, and he's far from the reason they've won three games. Conversely, he's the main reason they've lost two out of five.
Unless he and his 6.0 yards per attempt improve, the Texans aren't going anywhere. He's among the worst in the league in that department, as well as passer rating. He's thrown six touchdown passes and seven interceptions in five games despite having one of the best supporting casts in football.
The Texans set him up to succeed with the additions of running back Lamar Miller and receivers Will Fuller and Braxton Miller, and all he's done is fail – and fail horribly.
To be fair, the Vikings have the best defense in the league and have shut down even the best quarterbacks. But there's no excuse for Osweiler to rack up 184 yards on 42 attempts. At this point, the Texans look like they've downgraded at quarterback, particularly after seeing how Hoyer is playing in Chicago.
Hoyer is making $2 million with the Bears compared to Osweiler's $18 million. In four games (three starts), Hoyer has thrown for 1,094 yards and six touchdowns and has yet to throw an interception. His passer rating is well above 100 on the season, a mark Osweiler has yet to eclipse in a single game this year.
The Texans obviously won't give up on Osweiler yet, as they're committed to him for at least two seasons, but there's no doubt he's been the exact opposite of what they paid for.