Brock Osweiler has an easy route to actually earn a portion of his massive contract
There wasn't a worse quarterback in the NFL this year than Brock Osweiler.
The box-score stats say plenty: 197 yards per game, 5.8 yards per attempt on 59 percent passing, with 15 touchdowns and 16 interceptions.
The advanced stats say more: Osweiler had by far the lowest ProFootballFocus rating of any quarterback who took more than 900 snaps this season, and he finished with the lowest defense-adjusted yards above replacement (think of it as WAR for quarterbacks) of any passer who released more than 250 passes this season.
In return, he received $21 million. (As someone who is also 6-foot-8, Osweiler's year has made it even more clear that I picked the wrong career path.)
Well, it's time for Brock to earn back some of that cash, and winning a playoff game is a good way to do that.
And when it comes to winning a playoff game, no one in the NFL will have an easier time than Osweiler on Saturday against the Oakland Raiders.
It's an ideal scenario to build some momentum for the 2017 season, too. No one would expect Osweiler to beat New England in the Divisional Round — but if he can't perform in a contest where he and his team hold nearly every advantage, then the Texans should strongly consider releasing him before the 2017 regular season.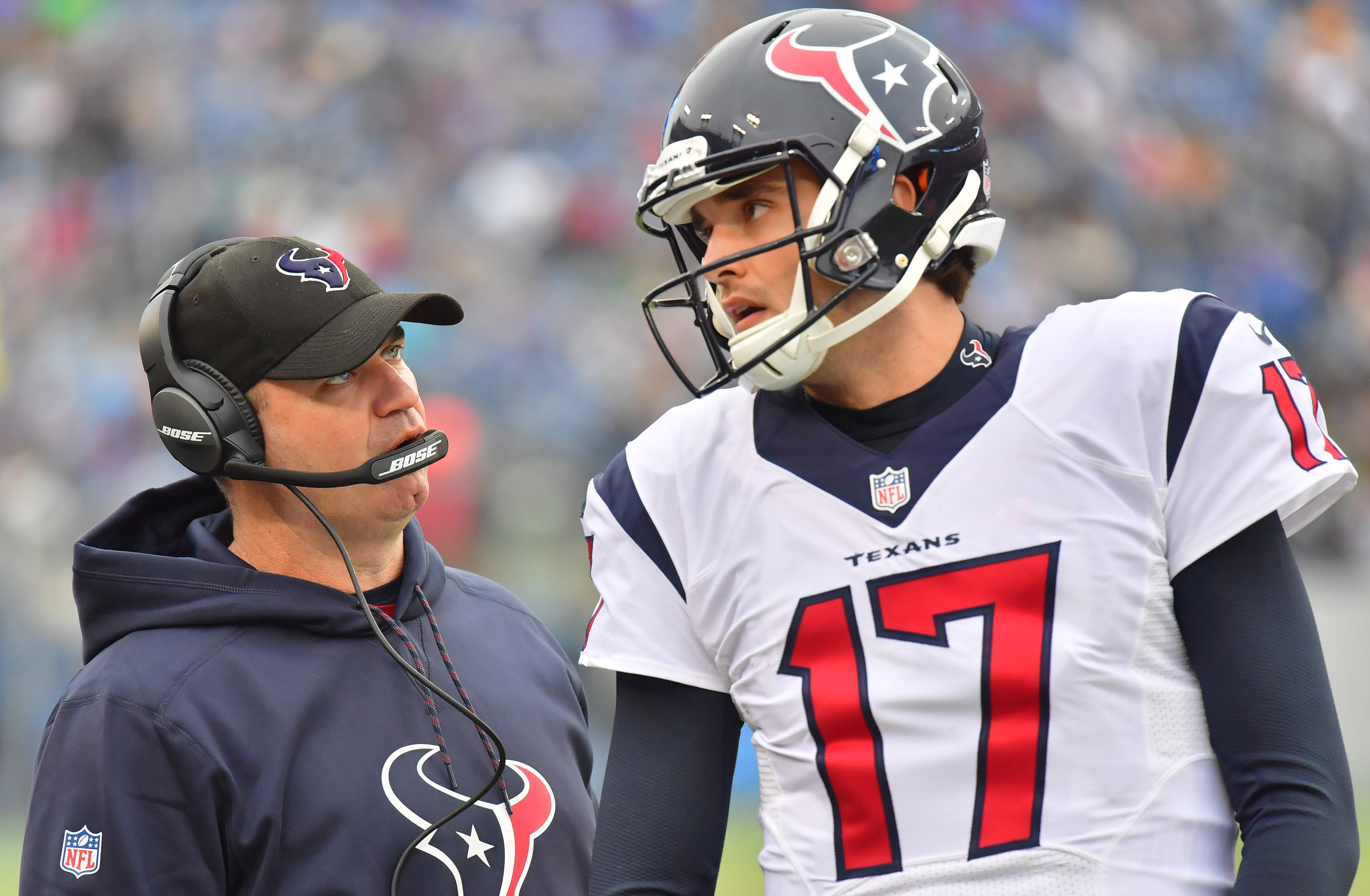 The Raiders are heading into the postseason as a team without much of a chance. Oakland has a bottom-third defense this season that has been gashed in the passing game all season, particularly over the middle, and while Connor Cook is an upgrade over Matt McGloin as a replacement to the injured Derek Carr, he's still a rookie quarterback making his first NFL start in a playoff game — Cook will be the first player in NFL history to do that.
Add in the facts that Osweiler is coming off a pretty good performance (by his standards, at least) in relief of Tom Savage in Week 17, throwing for 253 yards on 21 of 40 passing with a passing and rushing touchdown and no interceptions, and that he had one of his best games of a miserable season against the Raiders (the Texans might have been robbed of a win in that contest) by posting a quarterback rating of 115 under pressure (way above his average) and a sterling performance in the intermediate passing game, and it's clear that Osweiler has every advantage he could ask for in this contest.
Oh, and the Texans are playing at home.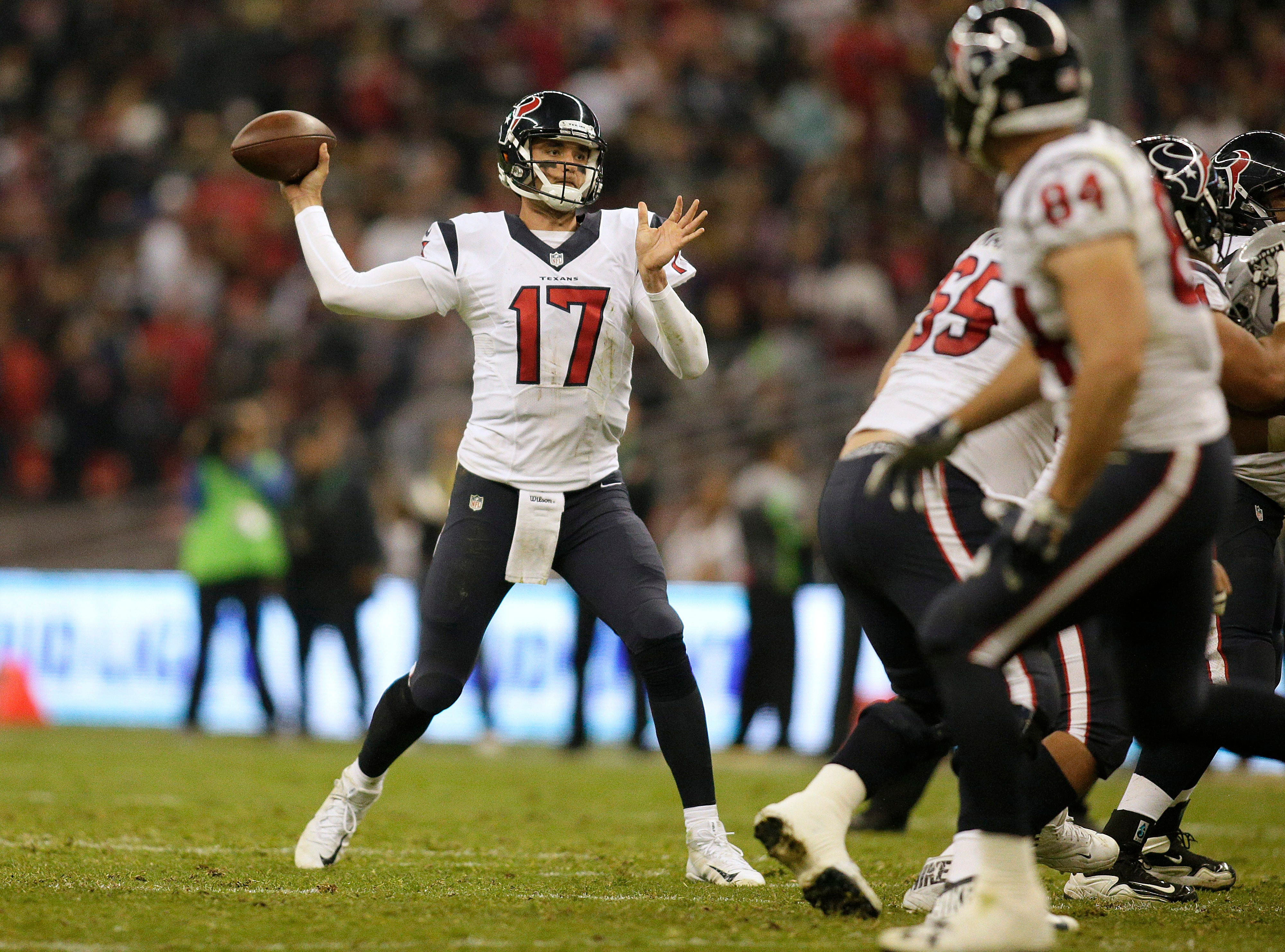 Osweiler signed a $72 million contract this past offseason, with $37 million guaranteed in the first two years. Next year, he'll be owed $16 million next year, with a cap hit of at least $19 million — Osweiler would have to be deemed so broken that having him on the team, in any capacity, hurts the Texans' chances to win.
But if Osweiler cannot beat the Raiders this weekend, there's no question that he will have reached that level.
And at that point, the Texans might as well cut him, despite the fact that his contract would eat up to $25 million in salary cap space next year.
That's because the Texans might be better rolling with Savage and a drafted quarterback — any drafted quarterback — in 2017.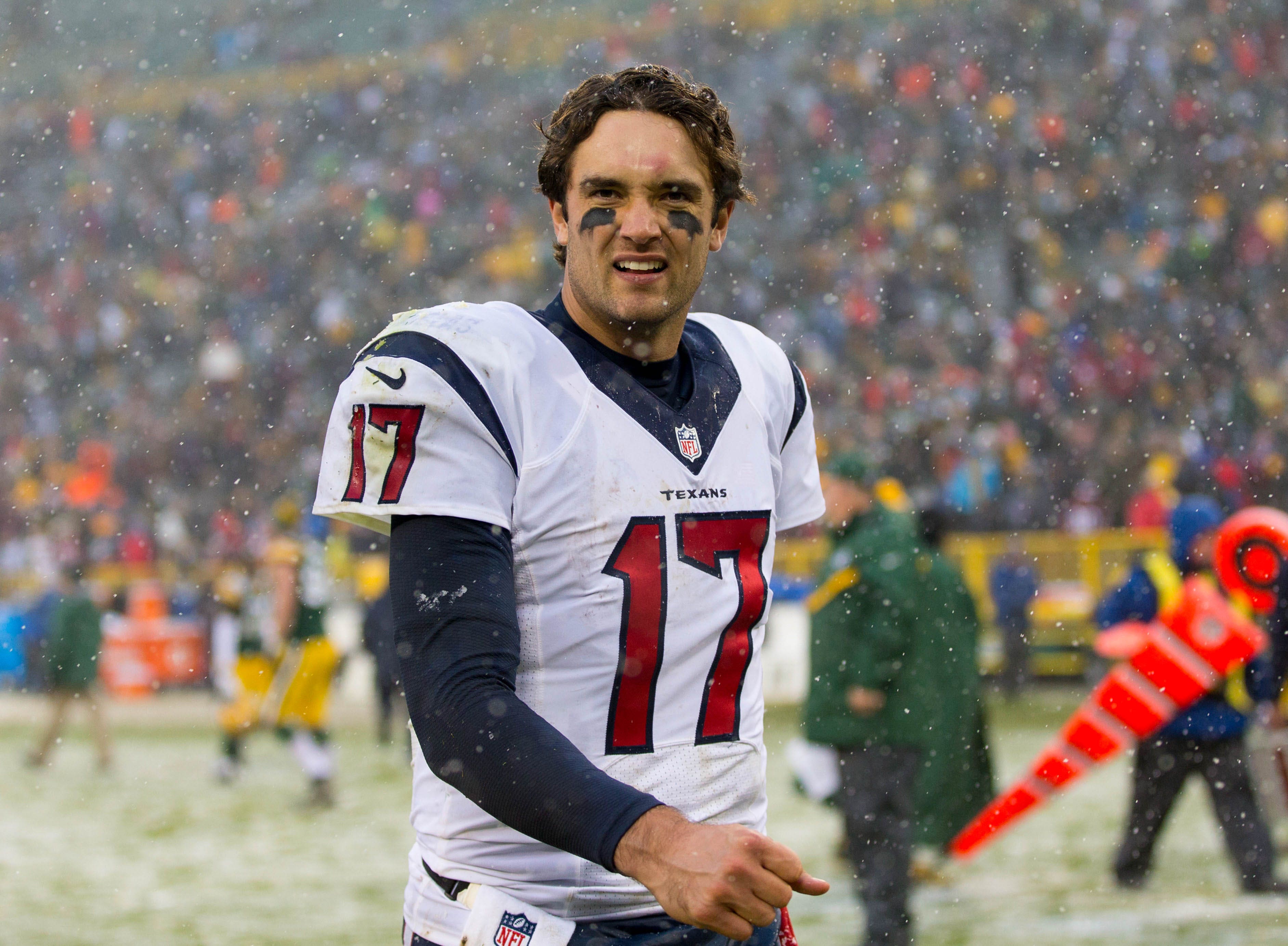 Why bother keeping Osweiler as a backup in 2017? Wasted money is wasted money, and by releasing him, the Texans won't have to look at their bad bet every day. If you're going to start the season with Tom Savage at quarterback, you don't have high aspirations — you might as well give any snaps that Savage doesn't get to help develop a youngster.
And to think there was a bidding war over this guy less than a year ago.