Brian Dawkins, Donovan McNabb nominated for 2017 Hall of Fame class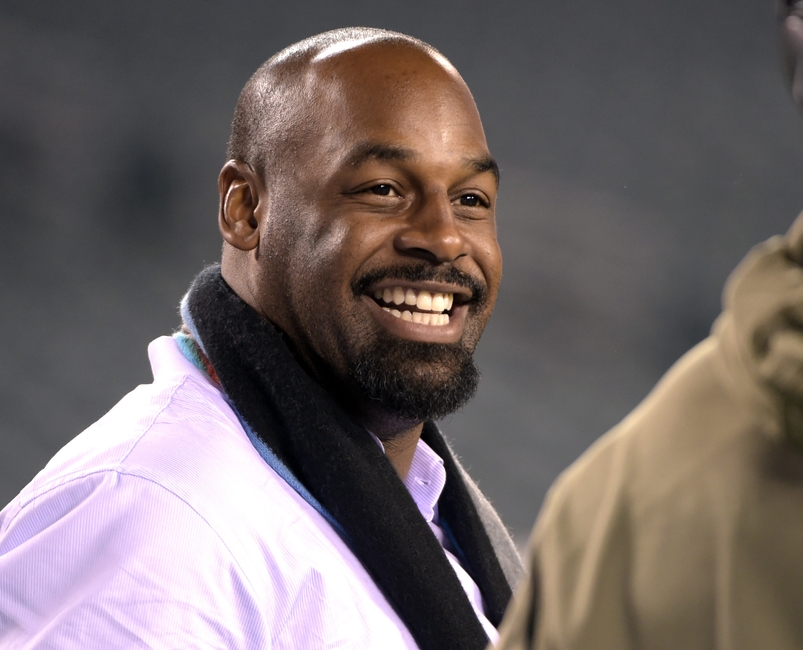 Brian Dawkins and Donovan McNabb could be inducted into the Pro Football Hall of Fame next summer.
Two of the greatest players in Philadelphia Eagles history were officially nominated to be enshrined into the Pro Football Hall of Fame Wednesday night.
Brian Dawkins and Donovan McNabb, both of whom retired in 2011, will have their chance to put on a golden jacket next summer if they are selected as finalists for the Hall of Fame's Class of 2017.
Dawkins is undoubtedly one of the greatest safeties ever to play the game of football and his chances of getting into the Hall next summer are very real. In his 16-year career, Dawkins played a total of 224 games and recorded 895 tackles, 26 sacks, 19 forced fumbles and 37 interceptions.
If Dawkins is chosen to be a member of the Hall of Fame's Class of 2017, he will be only the eighth safety enshrined into the Hall. The seven already enshrined are Jack Christiansen, Ken Houston, Paul Krause,  Yale Lary, Emlen Tunnell, Larry Wilson and Willie Wood, per Pro Football Talk.
McNabb's chances of making the Hall are little slimmer than Dawkins', but that should not discount his accomplishments during his 13-year career.
McNabb has broken just about every passing record in Eagles history:
Most Career Attempts: (4,746)
Most Career Pass Completions: (2,801)
Most Career Passing Yards: (32,873)
Most Career Passing Touchdowns: (216)
Most Career 300+ Yard Passing Games: (27)
Most 300+ Yard Passing Games, Season: (5, 2004 season)
Most seasons with 3,000+ passing yards: (7)
Most Single-Season Pass Attempts (571, 2008 season)
Most Single-Season Completions (345, 2008 season)
Most Single-Season Yards (3,916, 2008 season)
Highest Completion percentage in a single season (Min. 400 attempts) (64.0%, 2004 season)
Most NFC Championship Appearances: (5)
Most Career game winning drives: (23)
Most Game winning drives in a season: (5, 2003 season) (tied with Randall Cunningham and Norm Van Brocklin)
Most Career Wins: (92)
Games Started at Quarterback: (142)
McNabb is also the first quarterback in NFL history to throw more than 30 touchdowns and fewer than 10 interceptions in a single season, which he did in 2004.
More from Inside the Iggles
One thing McNabb does not have on his resume, however, is a Super Bowl victory. McNabb's only Super Bowl appearance came in 2004 against the New England Patriots, which the Patriots won with a final score of 24-21. McNabb came close to appearing in four more Super Bowls, but was unable to win the NFC Championship.
Close is not good enough for the Hall of Fame, which may haunt McNabb for years.
Regardless of whether McNabb or Dawkins get into the Hall of Fame next summer, the fact that two of the Eagles' best players of the 2000's are at the very least nominated to be inducted is incredible and should not go unrecognized.
But, spoiler alert, don't be surprised if one of these players (Dawkins) is added to this elite list of pro football's all-time greats next summer.
This article originally appeared on