Brett Favre shows up to Minnesota Vikings facility, wows players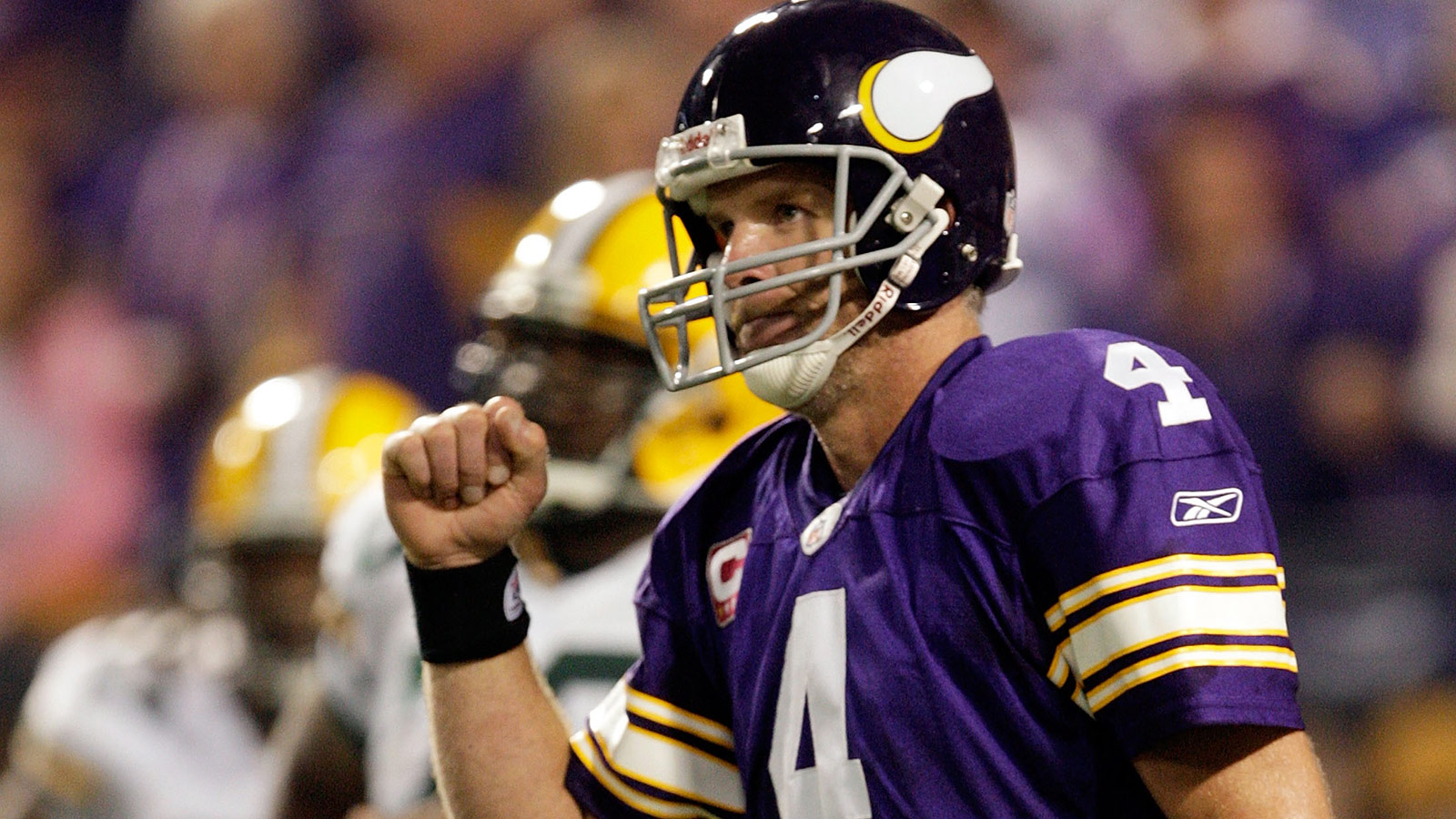 Brett Favre will be talked about as an NFL quarterback for generations, so getting the chance to meet him in person is a special opportunity. Several Minnesota Vikings were lucky enough to greet the great gunslinger for the first time recently.
Favre, who played for Minnesota during the 2009 and 2010 seasons, was at the Vikings practice facility on Friday, according to Chris Tomasson of TwinCities.com. Wide receiver Charles Johnson was one player who Tweeted about meeting the NFL's all-time leader in passing yards.
Man I just got to meet Brett Farve!! The legend.. I started sweating and everything! One of the all time greats!! #Vikings #whatafeeling

— Charles Johnson (@MrInkredibleXII) May 29, 2015
Fellow wide receiver Donte Foster didn't know how to handle the presence of an NFL legend.
Saw Brett Favre today and was too nervous to ask for a picture with him.. So instead I thought about following him on the road. Am I crazy?

— Donte Foster (@fosterdonte) May 29, 2015
Some Vikings aren't young enough to be starstruck by Favre. Tomasson notes that eight current players—Adrian Peterson, Phil Loadholt, John Sullivan, Everson Griffen, Brian Robison, Chad Greenway, Marcus Sherels and Cullen Loeffler—shared the field with Favre during his time in Minnesota.
(h/t TwinCities.com)
Photo Credit: Jamie Squire/Getty Images