Brett Favre ready to rekindle relationship with Green Bay Packers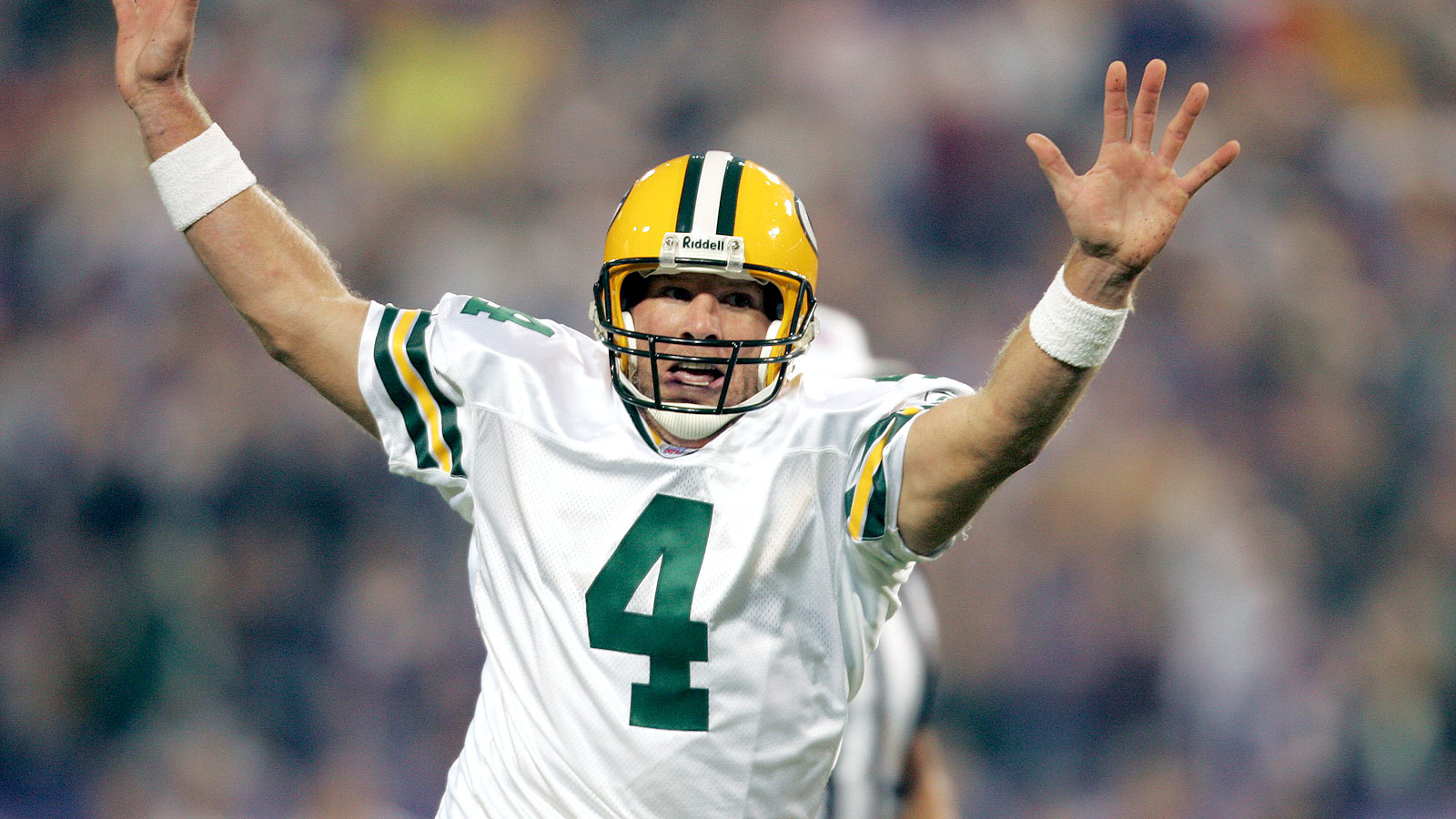 Despite 16 spectacular seasons with the Green Bay Packers, an ugly split made it difficult for legendary quarterback Brett Favre to imagine an eventual reconciliation with cheesehead nation. However, with Favre slated to have his No. 4 jersey retired at Lambeau Field next week, he's slowly realizing how much the fanbase still appreciates him.
In an extended radio segment with ESPN Milwaukee, Favre spoke about the state of his relationship with the Packers and their loyal fans.
"The great thing is that we've moved beyond that, and things are, in fact, way better than I could've ever dreamed with the fans and the organization," Favre said in the interview, per PackersNews.com. "I think we all can agree on that, and we have to look no further than in an hour and a half, tickets were sold out for this hall of fame ceremony. I mean, my goodness, are you kidding me?
"I feel much better now because things are in a much better place, and I, like most people, probably questioned if we would ever get to that point. Not only have we gotten to that point, but we've gotten there times 100."
Favre threw for over 60,000 yards and more than 440 touchdowns as a Packer, but the Super Bowl champion and three-time league MVP was forced out after the 2007 season so Aaron Rodgers could take over as the starting quarterback. At 38 years old, Favre wasn't ready to roll over and retire.
Favre made the Pro Bowl in 2008 with the New York Jets and again in 2009 with the Minnesota Vikings, before retiring for good after the 2010 season at the age of 41. His relationship with the Packers has been tense since his departure, but next week's ceremony should officially put all of that in the past.
(h/t PackersNews.com)
Photo Credit: Jay Drowns/Getty Images