Brett Favre Congratulates Tom Brady on Record 201st Win (Video)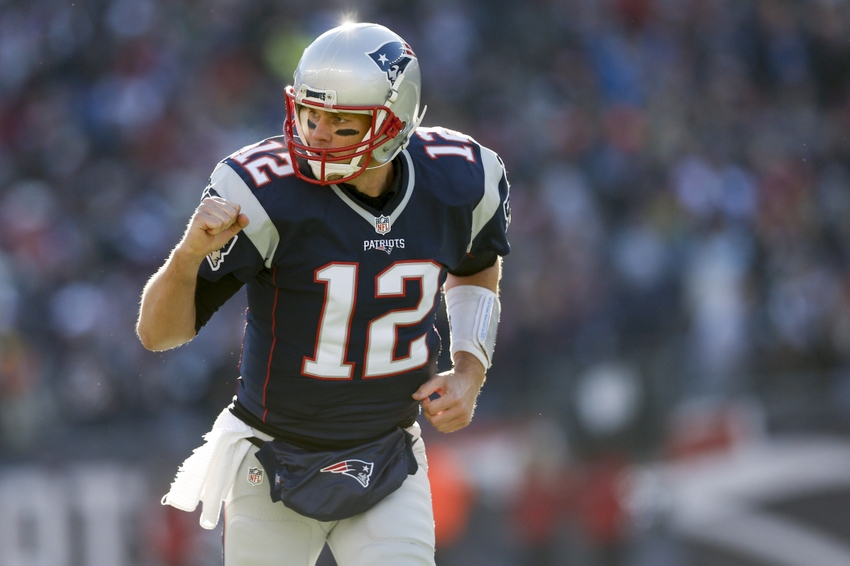 Brett Favre recognizes greatness and was quick to congratulate Tom Brady after the New England Patriots quarterback won his 201st career game.
Not that anyone expected a different outcome, but the New England Patriots beat the Los Angeles Rams in Week 13 on Sunday. Tom Brady, of course, led the way for the home team in Foxboro. In doing so, though, Brady picked up his 201st career win in the regular season in playoffs. That set a new all-time record, passing Peyton Manning. Of course, Manning broke the previous record held by Brett Favre.
Greatness recognizes greatness and that was certainly the case with Favre. When Peyton broke his record, he was quick to congratulate him. So on Sunday when Brady went to the top of the list, Favre again sent out a message.
Though it was simple, the former Green Bay Packers quarterback posted a short video to Sqor in which he offered his congratulations and called Brady "the greatest:"
I'm with the crowd that says that "wins aren't a quarterback statistic." That's 100 percent true. However, Brady has been a leader of some incredibly successful teams over his career. So he's at least partially responsible for getting to No. 201.
Regardless of that, though, it's cool to see an all-time great in Favre show his appreciation for what Brady has accomplished. You can hate him, call him a cheater, and say whatever else, but you can't deny his success and, ultimately, his greatness. Tom Brady is likely the best quarterback to ever play in the NFL. Just bite the bullet and accept it at this point.
This article originally appeared on