Brett Favre Comments on Jeff Fisher's Handling of Jared Goff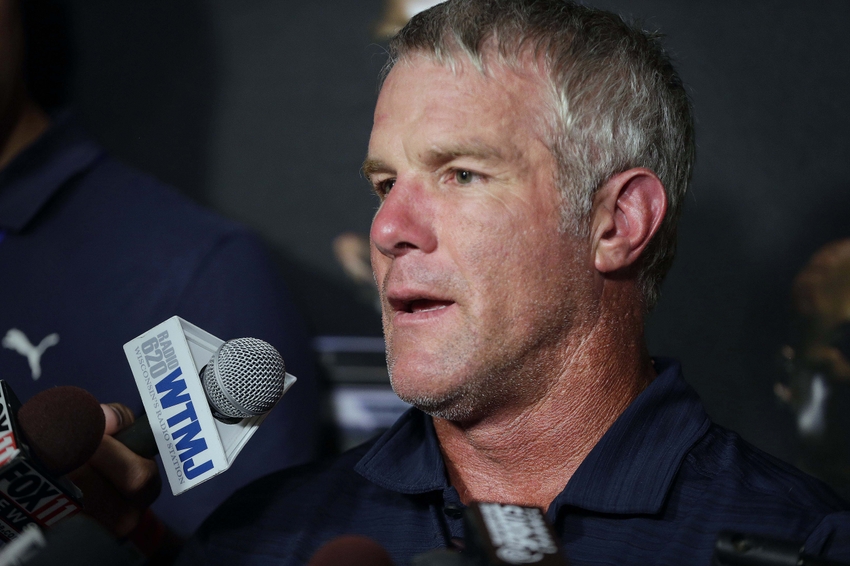 Green Bay Packers Hall of Fame quarterback Brett Favre has weighed-in on the Los Angeles Rams' quarterback situation.
Everyone has an opinion on the Los Angeles Rams' quarterback situation and what head coach Jeff Fisher is doing, including Hall of Fame signal-caller, Brett Favre.
The Green Bay Packers legend appeared on SiriusXM NFL Radio and said he thinks the Rams going to Goff now shows Fisher is conceding the 2016 season:
HOF QB @Favre4Official: I think if Fisher plays Jared Goff now he sends message that the season is over. He doesn't want to do that. #Rams

— SiriusXM NFL Radio (@SiriusXMNFL) November 8, 2016
A report yesterday suggested the Rams would only go to Goff when the team is eliminated from playoff contention. Fisher has since denied that report, saying Goff could play at any time.
Favre also thinks Goff playing can be harmful to his development, which is why Fisher is holding him out:
HOF QB @Favre4Official: Jeff Fisher probably feels like he can do more "harm" than good by playing Jared Goff. #Rams

— SiriusXM NFL Radio (@SiriusXMNFL) November 8, 2016
As a result of a lackluster unit on offense, the Rams run the risk of Goff failing miserably behind center. The running game is non-existent, the offensive line hasn't played well, and both of those things are enough to sink a rookie quarterback before he even gets started.
Is Brett Favre Right?
In both instances, Favre is correct.
Perhaps one of the few good moves Fisher has made since taking the reins with the Rams has been his patience with Goff. Replacing Keenum now would not be putting Goff in the best situation to succeed. Not to mention, if Goff isn't ready and his teammates know he's worse than Keenum, it sends a clear signal that the season is over.
It's hard to imagine Fisher is holding Goff out if he's ready, unless of course he's doing it to prolong his inevitable firing from the position thanks to the Case Keenum excuse for why his team is tanking at the moment.
The pro-Fisher crowd (meaning those who support not bringing Goff in under the current circumstances) are vindicated by Favre's comments. A former NFL quarterback would know a thing or two about bringing along a young signal-caller like Goff.
Maybe it is as simple as Favre explains it, although that isn't going to silence Fisher's critics anytime soon.
This article originally appeared on