Brett Favre: Colts handled Manning split better because of me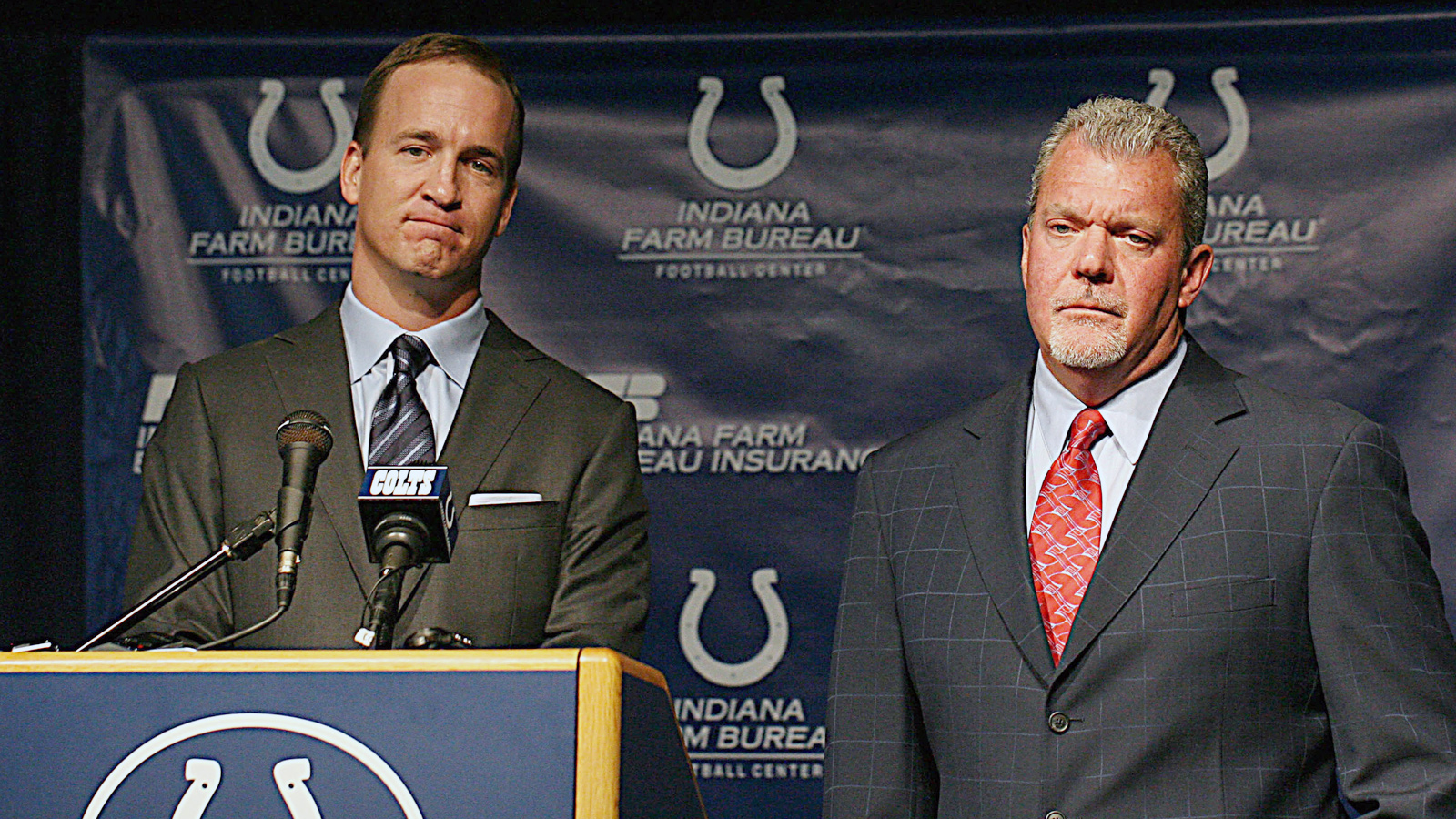 The messy divorce between quarterback Brett Favre and the Green Bay Packers back in 2008 did have a bright side according to the retired quarterback – it taught the Indianapolis Colts the right way to part with a franchise great.
In an interview with ESPN Wisconsin on Tuesday, the 11-time Pro Bowler said the drama caused by his decision to retire, only to change his mind and the subsequent trade to the New York Jets, served as an example of what not to do for the Colts.
"In my opinion, I think the Indianapolis-Peyton separation was handled correctly simply because they had seen the Packers and Favre separation not go so well," the 45-year-old Favre said, via NFL.com. "They were smart in how they handled it, and that's both sides. That's a great example of learning from others' mistakes."
After Indianapolis decided to release Manning in 2012 after 14 seasons with the team, he and the owner Jim Irsay held an emotional joint press conference, where Irsay said the team would retire Manning's No. 18.
"I'll always be a Colt," Manning said at the time. "I always will be. That will never change."
Manning went on to lead his new team, the Denver Broncos to a Super Bowl appearance and the Colts were able to draft their next franchise quarterback in Andrew Luck, leaving both parties in good standing.
While the bad blood between Favre and the Packers persisted for a number of years, the story has a happy ending. The NFL legend and the the organization have reconciled to the point where his No. 4 will be retired on July 18 when he's inducted into the team's Hall of Fame.
(h/t NFL)
Photo credit: Brian Spurlock/USA TODAY Sports