Breshad Perriman should make an immediate impact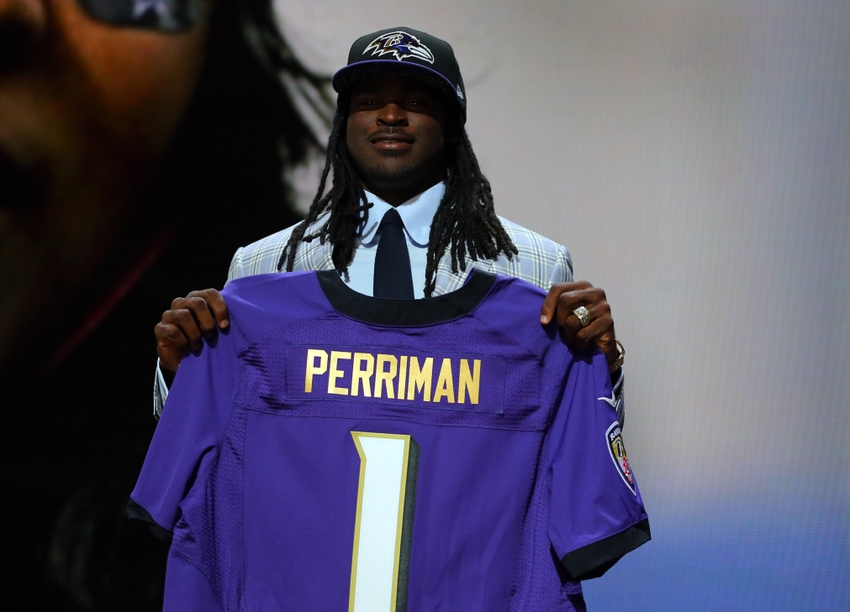 Two major injuries to the same ligament kept Breshad Perriman out of action his entire rookie season. In 2016, he looks to make more of an impact on the field for not only his teammates but himself as well.
When Ozzie Newsome and the Baltimore Ravens drafted the Florida college star in 2015, they expected immediate contributions from him. Unfortunately, Breshad Perriman suffered an injury his first day of rookie camp stalling his debut. Not long after while practicing on the sidelines, he reinjured himself, an impact that ended his year before it began.
This season though, he looks to solidify all the reasons why the Baltimore organization chose him in the 1st round. He made his NFL debut in the 4th week of preseason, quietly catching two balls for 25 yards early in the contest. Even after having a relatively minimal impact in his first game, he will make more noise once the season begins.
A standout as a college athlete, he had incredible numbers averaging over 20 yards a reception his final two years. Posting a 4.24 40 yard dash, he has shown the speed and agility to be an impactful red zone threat. Something the Ravens offense and more importantly Joe Flacco, have been craving for the better part of a decade.
More from With the First Pick
This past offseason has been yet another difficult few months for the young athlete. His father, former NFL wide receiver, Brett Perriman was hospitalized and placed on life support, nearly dying at the young age of 50. Following those scary weeks, he recovered enough to be eventually transferred to the intensive care unit where he currently resides. What many would see as a horrible obstacle in life, Breshad is using as his driving force behind his second year resurgence.
Get the FanSided App
If all goes to plan like the Ravens would like, the injury plagued wide receiver will finally get his chance. Slotted currently as the 4th wide receiver on the depth chart, he should make an immediate impact his first game. This combined with the major possibility of Mike Wallace failing and Steve Smith's injury status, making Perrimans ascent to the top of the depth chart more than certain.
This article originally appeared on