Breaking News: The Philadelphia Eagles release Josh Huff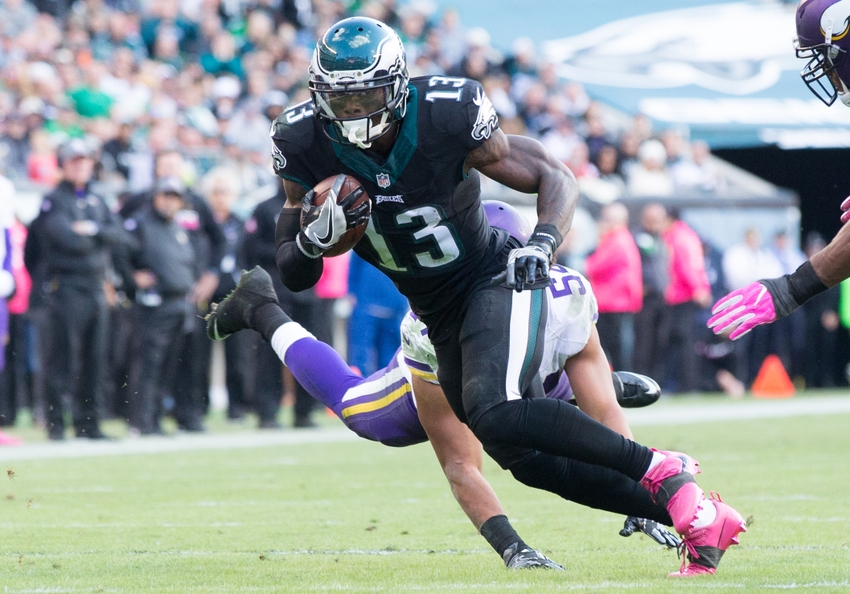 Head coach Doug Pederson just sent a message to every player on this team, and it's a clear one.
Following the controversy that followed the arrest of wide receiver Josh Huff and his subsequent handling of the issue, the Philadelphia Eagles have officially released their former third-round selection. The news came about 11:30 AM on Thursday.
This comes two days after Huff was arrested on the Walt Whitman Bridge in New Jersey. He was charged with speeding, possession of a small amount of marijuana and unlawful possession of a weapon. Less than 24 hours ago head Coach Pederson stated that he fully anticipated that Huff would be in the lineup for Sunday's game against the New York Giants. That won't be the case as, the team has now decided to go in another direction.
Huff's comments may not have helped. When asked about his decision making process, he immediately went on the defensive. He showed no remorse for a bad decision stating "I'm a professional athlete. What professional athlete don't have a gun? I have a wife and I have a son at home. My job is to protect them at all cost. My job is to protect myself, as well. Even though I know I have security here, I have to protect myself, as well,".
How someone protects their family while carrying an unregistered handgun and marijuana is anyone's guess, but one thing is certain. Most will agree that the Eagles made the right decision. This is a franchise that has never had a negative public image but has now seen to many negative instances. This move had to be made.
Executive vice president of football operations Howie Roseman is scheduled to meet with the media at 12:30 PM EST on this morning.
More from Inside the Iggles
This article originally appeared on