Brandon Graham is the NFL's top edge defender this season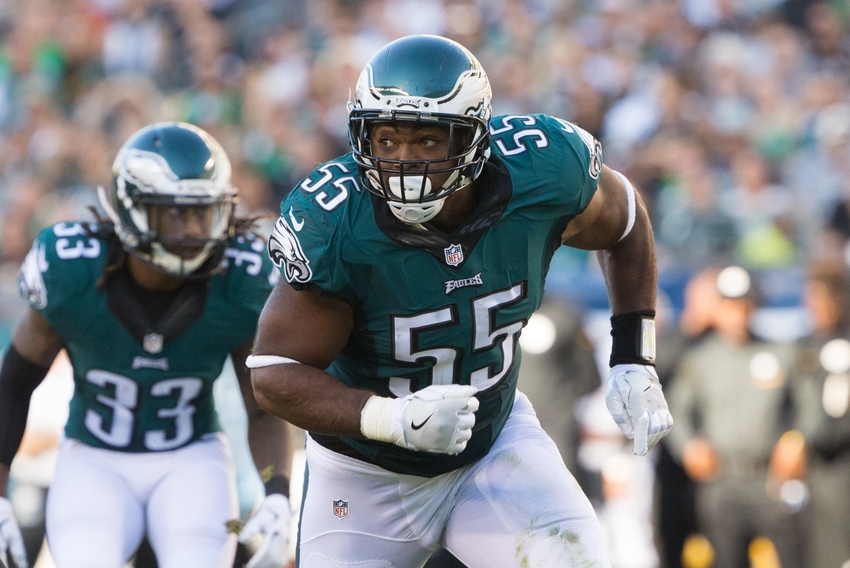 Brandon Graham is terrific and deserves all the nice things in existence.
It seems like just yesterday that defensive end Brandon Graham was considered a bust by the Philadelphia Eagles fanbase.
Boy, how things change.
Pro Football Focus has Graham tied for the top-ranked edge defender in the NFL alongside Khalil Mack of the Oakland Raiders. This season, Graham has recorded 29 tackles, five sacks and two forced fumbles. He is on pace to set career highs in each major defensive statistical category this season.
Graham has been one of the major driving forces behind the Eagles' recent defensive success. Lining up next to players like Bennie Logan, Fletcher Cox and Connor Barwin certainly helps, but Graham has simply been a man amongst boys in 2016, harassing quarterbacks more than just about any defensive end in the league.
Here's just one example of Graham's exceptional play:
Graham gets a good jump off the snap and screams past the Atlanta Falcons offensive tackle to pressure Matt Ryan. Graham's pressure unsettles Ryan, who is forced to step up in the pocket right into the arms of Connor Barwin. Graham's play is having a major impact on the rest of the Eagles' defensive line.
It's November, which means it's time to start voting for who will be participating in this year's Pro Bowl. Needless to say, it probably shouldn't come as much of a surprise when Graham is elected to go to Orlando.
More from Inside the Iggles
This article originally appeared on