'Boltman' appears at San Diego stadium hearing, earns all your respect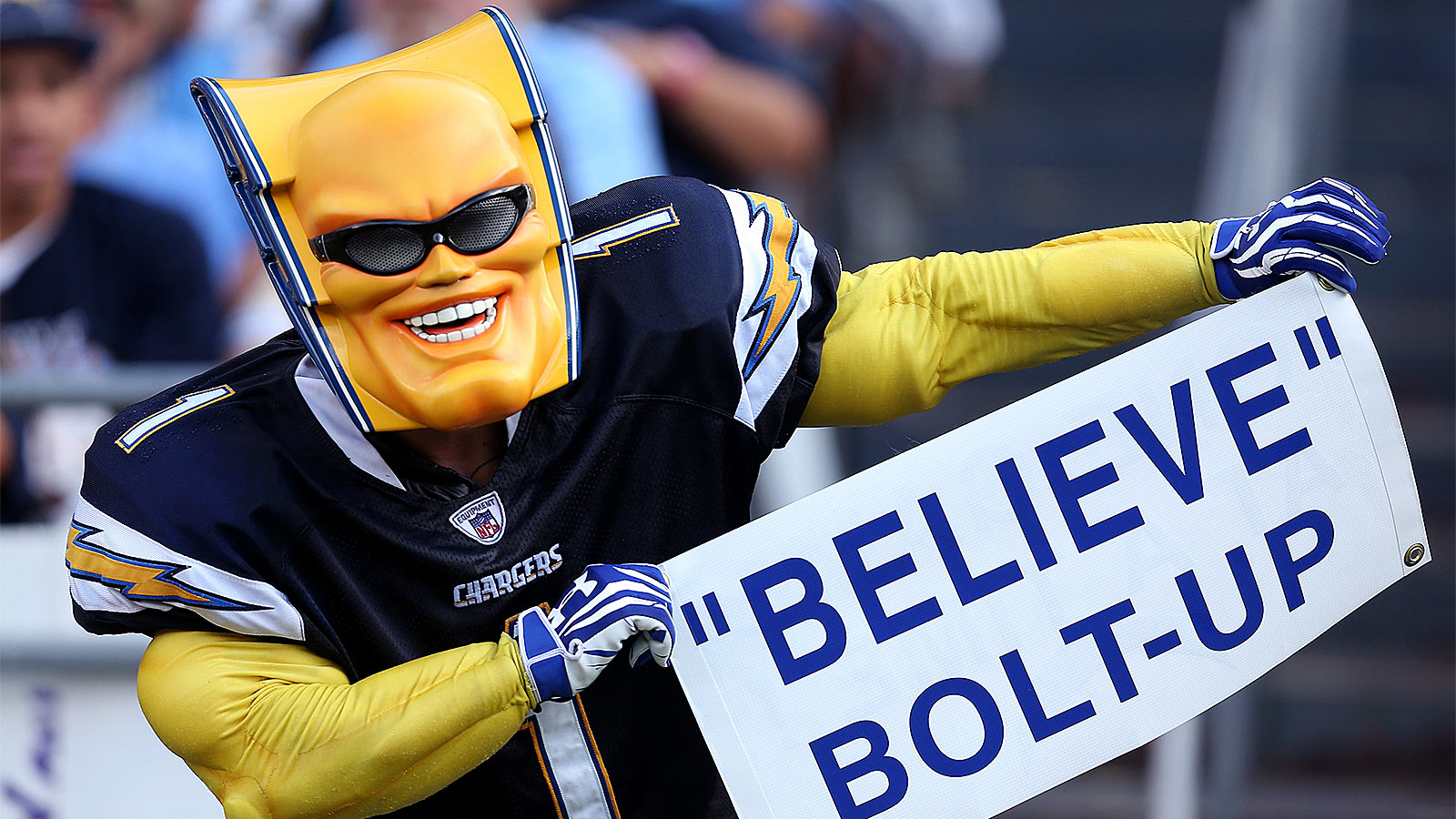 You know your council meeting is big-time when Boltman shows up.
And you know that big-time meeting is even more important when the 49-year-old Chargers supporter and Ramona resident shows up… in full superfan garb.
"Mr Boltman" pleading with council to vote yes on 2.1 million dollar study for #Chargers pic.twitter.com/EIgzcAQAMw

— Vanessa Van Hyfte (@10newsvanhyfte) July 14, 2015
Boltman helps convince SD Council to pay $2.1M for Charger environmental impact study. @cbs8 at 5pm. pic.twitter.com/9qaMhRw1v3

— Barbara Richards (@sdbrichards) July 14, 2015
Big respect for Boltman showing up to the SD City Council meeting in full Boltman attire http://t.co/WfRksykSf4 pic.twitter.com/qHcLnPE3bD

— Big Cat (@BarstoolBigCat) July 15, 2015
Now that's a football fan. It has to be warm in that getup. He probably has to shout for the microphone to pick up his muffled words.
The Chargers could still ultimately leave San Diego. But if they opt for relocation, they'll be leaving dedicated fans like 'Boltman' behind. And that's a darn shame.