Bold Predictions: Denver Broncos v. Oakland Raiders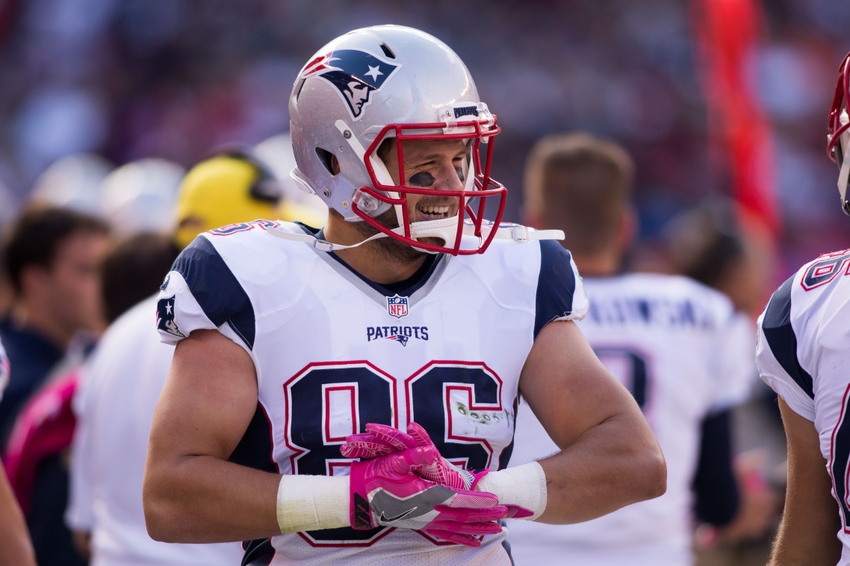 This Sunday a rivalry becomes renewed and re-heightened as the Denver Broncos face the Oakland Raiders in a pivotal conference matchup.
Derek Carr, the Oakland Raiders quarterback has yet to play a secondary as deep as the Denver Broncos. Despite the loss of Kayvon Webster, the Broncos still pride themselves on elite backend defense and that is to continue on Sunday. Expect Chris Harris and reigning Defensive Player of the Week, Bradley Roby to shutdown Amari Cooper and Michael Crabtree.
More from Predominantly Orange
Offense is a slow moving train relying on a powerful running game with Devontae Booker and Andy Janovich. It may sound like a broken record, but if it is not broke do not fix it; however, Trevor Siemian needs to be creative and stretch the field. By doing so, this allows Siemian to take 50-50 chances with Demaryius Thomas and Emmanuel Sanders where they usually win.
The Broncos announced the release of John Phillips, which means new tight end AJ Derby figures to be the number two behind Virgil Green. Siemian and head coach Gary Kubiak were clever to involve Green in the offense on seam routes and short throws. This must be a recipe to expose the middle of the Raider's linebackers and safeties. Karl Joseph is a rookie at the backend of the defense that may could be a matchup to expose.
Week nine bold predictions are officially a go.
Broncos Defense: Hold Derek Carr under 250 yards; Harris/Roby/Doss hold Crabtree/Cooper under 60 yards receiving
The Oakland Raiders boast a top-five offense in the NFL this year, but they will run into a secondary ready to prove them wrong. Kayvon Webster is a special teams player; however, the hope was to have him provide depth to a secondary without Aqib Talib. Both Talib and Webster are ruled out for the Sunday night game against the Raiders.
Lorenzo Doss was a ball hawk in Training Camp, but struggled in preseason. Doss did play really well in the game at home against San Diego. He will need to have his play carry over from last week and expect it to continue. Chris Harris and Bradley Roby both should see no problems facing Michael Crabtree and Amari Cooper. Even with no Talib, the Broncos have an embarrassment of riches at the secondary position to shut all the targets down. Not just the Raiders.
Doss was so close to interception twice in the Chargers. Expect him to jump a route and change the momentum of a game with an interception. Ultimately, there is four bold predictions in one slide. This is the type of attitude game for the Broncos to prove they can shut down a high-powered offense like the Raiders.
Running Game: Devontae Booker – 110 yards rushing 2 TDs/Andy Janovich 40 yards receiving and a TD
The loss of CJ Anderson is a blow to the team as a whole, but Devontae Booker continues to bring the lumber on every run he finishes. Booker is a three-down future back in the Denver Broncos offense. This is not the first time a back of his skill set is excelling in a Gary Kubiak offense. Problem needs to be creative on third and short. Enter, Andy Janovich.
Kubiak made a clever toss play on third and one showing trust in their young back to dance his way to a first down. Booker proved the boom after the end and this must stay as such against the Oakland Raiders. If the running game does not deviate from the plan, but keeps it creative at times the Broncos will see results early and often on Sunday night.
Janovich is a fullback at heart, but a vital part of the running and passing game. He is a versatile fullback that proves to be a threat as a receiver. Janovich may be a wide-open option on short yardage downs if the Broncos continue to feed Juwan Thompson and Booker. This sinks the defense in and allows Trevor Siemian a wide-open target in Janovich for a score and more yardage.
AJ Derby: 70 yards receiving & a TD
Unleash AJ Derby is the x-factor in the Broncos offensive game plan. Derby was recently acquired from the New England Patriots. Yes, we made a deal with the Patriots. If Derby pans out as the passing threat the Broncos desperately need from the tight end, then the team should the Patriots a "thank you card."
Derby is the exact same size as Jeff Heuerman, who has been a disappointment since being drafted. The potential seems to be great for the newly acquired tight end and with a putrid Raiders' secondary; the Broncos may look to Derby for answers. His size can help stretch the field and take the pressure off Trevor Siemian, along with fellow tight end Virgil Green. The Broncos unleashed Julius Thomas on Sunday Night Football. Derby will get the same treatment.
If Derby by chance performs better than expected, then the long-term of Heuerman looms large as the season rolls on. The Broncos must find ways to be creative to utilize their tight ends as they did last week. Green found holes while running his seam route and curl routes shorting the line to gain. Derby will be the x-factor to a huge day on offense. The question remains if he will be active, but with the recent release of John Phillips it is likely to happen.
This article originally appeared on