Bishop Sankey Signed to Patriots Practice Squad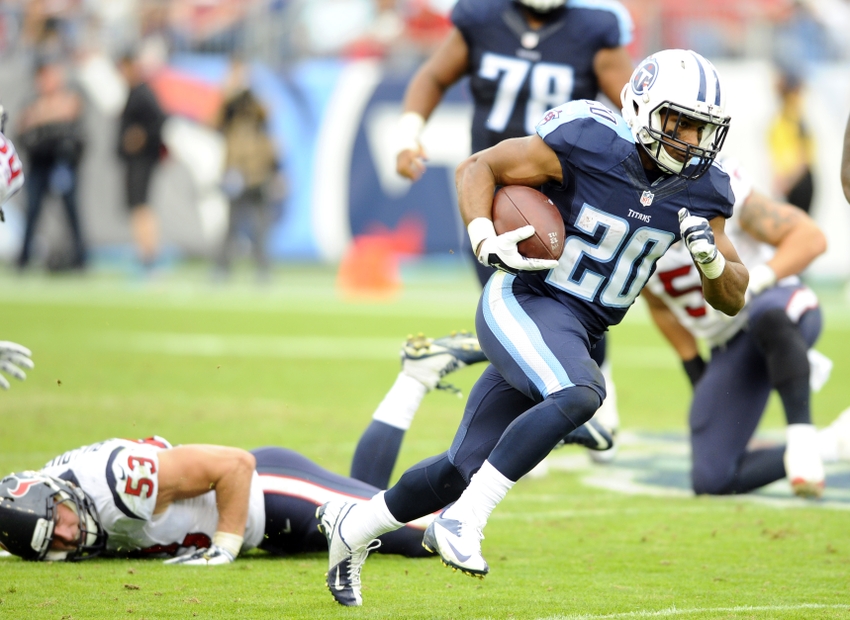 The New England Patriots added former second round pick Bishop Sankey to help a position of need.
The New England Patriots added former second-round pick Bishop Sankey to the practice squad Sunday morning. Sankey ran for 762 yards in his two seasons in the NFL. Sankey was the first back selected in the 2014 NFL Draft by the Titans out of Washington. Sankey is no doubt an athletic player but all 32 teams doubt his ability to play at the NFL level as he cleared waivers before joining the Patriots practice squad.
3 key matchups to watch in Week 1
When Sankey was entering the NFL draft, many scouts raved about his field vision, thickness, and ability to generate power at the point of contact. When drafted by the Titans with the 55th overall pick ahead of Jeremy Hill and Carlos Hyde, some saw it as a reach but it was justified by the scheme that the Titans ran on offense. In a zone scheme, Sankey was projected to excel at the next level but due to poor offensive production for the Tennesee offense as a whole stalled Sankey's success and booted him out of Nashville. Sankey failed to make the roster behind Demarco Murray and Derrick Henry.
Chris Hogan could play big role for Patriots in 2016
Sankey still possesses upside in New England's system and could be called up to the active roster this season as running back is a position of need for the Patriots. Sankey runs similar to Blount as he is capable of running with power by having a low pad level and achieving small chunks of yardage in the early down running game. As for contributing in the passing game, he needs to improve in pass protection and focus on loosening up his hips when running routes and catching passes.
Might the Patriots consider signing Quinton Coples?
Signing Bishop Sankey to the practice squad is a zero risk move that could yield some reward for the New England running game. Don't be shocked if he is carrying the ball on first down at some point this season for the Patriots.
Go Pats.
More from Musket Fire
This article originally appeared on