Bills Block Punt On Seahawks Opening Drive, Score on Next Play (Video)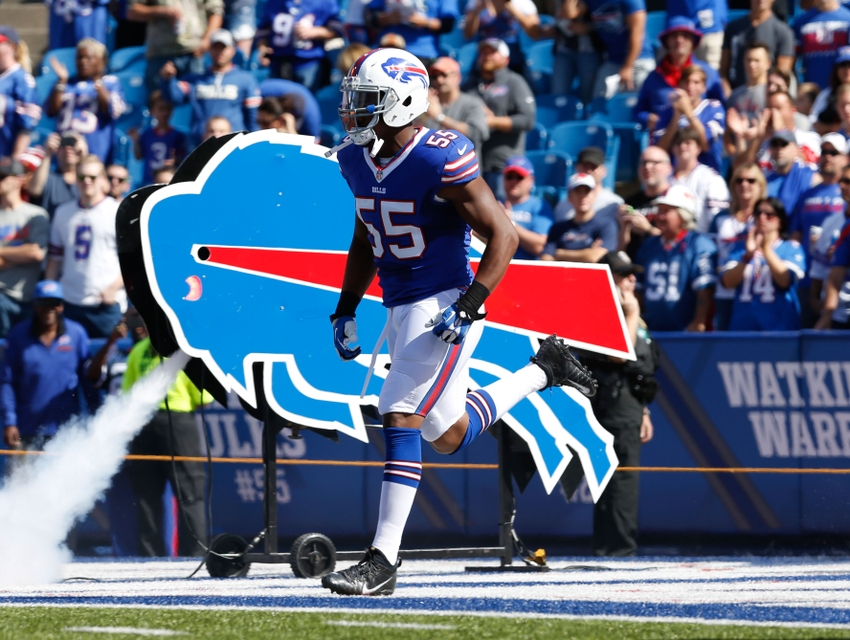 Needing a win on Monday Night Football, the Buffalo Bills special teams came out of the gate firing against the Seattle Seahawks.
What happened to the Buffalo Bills last week was unsightly to say the least. The New England Patriots absolutely throttled them in the worst way. Rex Ryan and his bunch subsequently came into their Monday Night Football matchup against the Seattle Seahawks needing a win to get back on track. They started out on defense, but special teams came up with a play to get them headed towards a victory early on.
Russell Wilson and the Seahawks offense got solid yardage on their first play, but were stuffed on a run and then forced to throw the ball away on third down. That brought Seattle out to punt and give the Bills the ball. Rather than receiving it, though, they took it from them.
Bills veteran Jerry Hughes busted up the middle of the Seahawks special teams and swallowed up the John Ryan punt. He tried to pick it up with a trip to the end zone in mind. However, he couldn't come up with it—though he did put the Bills down at the Seattle 3-yard line for their first offensive drive to start:
Video will be added when available.
From that far out, it's not shocking that it took Tyrod Taylor and the offense just one play to get in for six points, the quarterback running it in on a rollout:
.@TyrodTaylor keeps it!
SIX.

The blocked punt turns into a @buffalobills TD! #BUFvsSEA https://t.co/NV15ummKAN

— NFL (@NFL) November 8, 2016
On the road in a place like CenturyLink Field, that kind of play early on is huge. It can help take away one of the best home-field advantages in football and do it for almost the whole 60 minutes. Now Rex's bunch just have to capitalize on it.
More from NFL Spin Zone
This article originally appeared on