Bills at Seahawks: Preview, Predictions, and More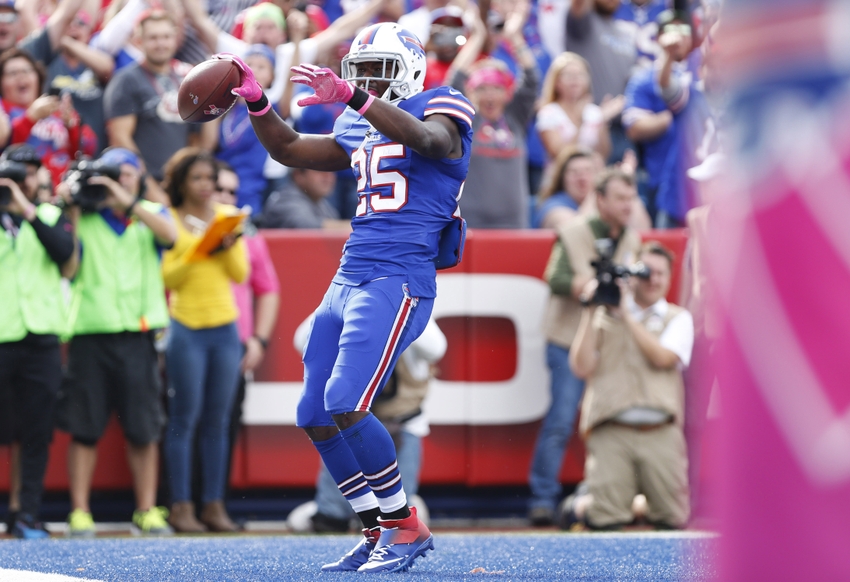 Buffalo Bills vs. Seattle Seahawks
The Seattle Seahawks and Buffalo Bills both find themselves coming off of bad losses last week, the former dropping a winnable game to the New Orleans Saints and the latter getting thrashed by the Fighting Tom Bradys—er—New England Patriots. Both teams remain in the playoff hunt still, though. However, a victory in Week 9 will be pivotal, but only one can walk away from Monday Night Football at CenturyLink Field with a win.
Russell Wilson and the Seahawks have had a rough go of it through the first eight weeks. Sure, Richard Sherman, Earl Thomas, and the illustrious defense remain a force in this league. However, the offense has struggled immensely in terms of protection and subsequently production. Wilson has been banged up as well, playing with ankle and knee injuries. That said, the quarterback is 5-0 for his career on Monday Night Football, so this game could be a slump-buster.
Meanwhile, Buffalo has been equally inconsistent this year with streaks of cold-hot-cold, respectively through the first eight weeks of 2016. Tyrod Taylor has shown flashes of being the breakout star he was last year, but other times has looked like the backup he was previously. The good news for the Bills, though, is that LeSean McCoy will be back in action on Monday. Shady's back (back again) and could ignite this offense like he did prior to his injury. But this is a Rex Ryan coached team, so all eyes will be on the defense to see if they can cause Seattle's offensive woes to continue.
Let's take a look at the biggest keys to victory for both the Bills and Seahawks in Monday night's contest.
Keys to Victory
We've all heard time and again about the struggles of the Seahawks offensive line. Rest assured that they are 100 percent legitimate concerns as an injured Wilson is running for his life. The Bills need to stay the course on defense and continue blitzing relentlessly for 60 minutes. Essentially, the key for Buffalo in this game is to just stay the course. If they manage that, they should be able to at least keep the offense stifled.
For the home team, there are two big things they have to do. The first is that they have to stuff the run without the presence of big Michael Bennett, who's out with an injury. They have the players to do that, but simply need to be sound without such a daunting presence on the field against an admittedly not-100-percent McCoy. Moreover, they have to force turnovers from Taylor. Though the Bills quarterback is a weapon with his mobility and a cannon of an arm, he's inconsistent and prone to mistakes. Sherman, Thomas, and company in the secondary have to capitalize on that and make plays to give Seattle more opportunities and keep the Buffalo offense off the field.
Odds
Point Spread: Seahawks -6
Moneyline: Seattle -250, Bills +210
Over/Under: 43.5
Prediction
When it comes to this Monday Night Football matchup, the Seahawks should be the superior team. In fact, I originally had them pegged to win this matchup. However, I've changed my tune the more I think about it. With Michael Bennett out and the way that Rex blitzes relentlessly, I don't think Seattle can get anything going offensively. Subsequently, give me the Bills to win.
Pick: Buffalo Bills: 17, Seattle Seahawks: 13
This article originally appeared on