Bills at Raiders Recap, Highlights, Final Score, More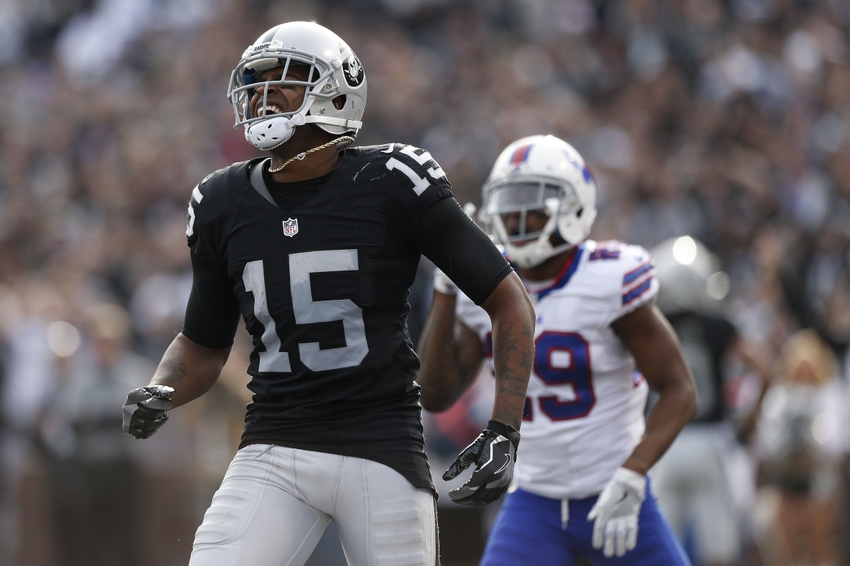 The Oakland Raiders used their clutch late-game offense to earn their 10th victory of 2016, topping the Buffalo Bills in NFL Week 13

24

38
The Oakland Raiders and the Buffalo Bills combined for just 19 points in the first half in NFL Week 13 as they squared off at o.Co Coliseum. After that, many were left wondering if this wasn't actually going to be the offensive affair they'd hoped. However, any worries that it wasn't going to be were quickly put to bed out of halftime.
Rex Ryan began dialing up LeSean McCoy and Tyrod Taylor in their rushing attack and it worked like a charm. Their one-point lead to start the half quickly ballooned as it grew to 24-9. Even at home, it looked like the Raiders might actually be up against it on Sunday. But we should've known they were just setting the stage for another huge comeback.
After looking a bit stagnant, Derek Carr, Latavius Murray, and the rest of the offense all found their spark coming out of the locker room. They were firing on all cylinders and couldn't be stopped in any facet of their attack. That all led to 29 unanswered points from Oakland from late in the third and into the fourth quarter.
With a 14-point lead then, the Raiders were then able to get another huge, game-clinching play from Khalil Mack on Sunday. After causing an interception with pressure and a tipped throw earlier to set up a score, he then stripped Kirk Cousins and recovered a fumble to all but seal the win. Oakland now moves to 10-2 atop the AFC and riding high. With this loss, it looks like the Bills' postseason hopes might be done.
Three Stars
Khalil Mack, Raiders – Despite the early struggles of the defense, Mack was a monster all day long and in the clutch. He finished with seven total tackles, one forced fumble, one tipped pass (that resulted in an interception), one sack, one tackle-for-loss, and one quarterback hit. Mack is unreal.
LeSean McCoy, Bills – Before the Buffalo offense got shut down, Shady was an absolute beast. He finished the day with 17 carries for 130 yards along with seven catches for 61 additional yards.
Derek Carr, Raiders – Carr's overall line might not impress you with 19-of-35 for 260 yards and two touchdowns. However, it was Carr's poise and clutchness that once again truly shined.
Highlights
Next Game
The Raiders will be on the road at Arrowhead next week, taking on the Kansas City Chiefs in a huge divisional game on Thursday Night Football. Meanwhile, the Bills will be back home, welcoming the Pittsburgh Steelers to town.
This article originally appeared on