Bills at Bengals: Preview, Predictions, and More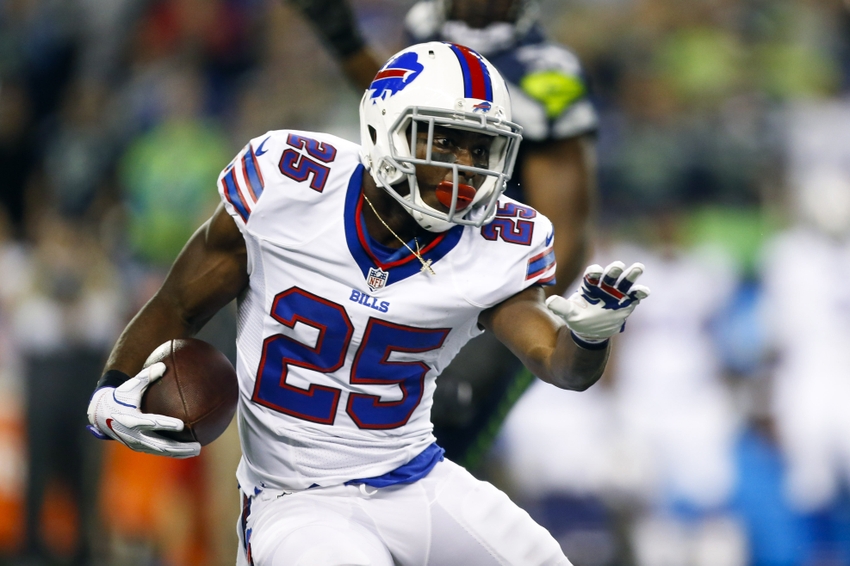 Buffalo Bills vs. Cincinnati Bengals
To say that the 2016 NFL season has been a rollercoaster for the Buffalo Bills is an understatement. They started off slow on a losing streak, reeled off four-straight wins, and have since been on a losing streak before their bye. Coming out of the week off, they travel to Cincinnati for a matchup against the Cincinnati Bengals, a team with problems of their own.
Perhaps the biggest issue with the Bills this season has been their defense. Though Tyrod Taylor has been inconsistent and their receiving core lacking without Sammy Watkins, LeSean McCoy and the Bills offense has still been able to move the ball. However, they've struggled against both the run and pass, though more so the latter. Rex Ryan has to have tried to remedy that in their bye week.
As for the Bengals, they are coming into this matchup off of a disappointing loss on Monday Night Football last week. Andy Dalton, A.J. Green and Tyler Eifert all showed real life early in that loss, but faltered throughout when they needed to step up. With still no consistent running game, despite flashes from Jeremy Hill and Giovani Bernard, this team needs their offense to step up in the passing game. Meanwhile, their defense too needs to shore things up, particularly against the run.
Here are the keys to victory for this Week 11 matchup:
Keys to Victory
There's no way around the fact that the Bills' best success on offense comes from handing the ball to McCoy. Luckily for them, that's the matchup that they can exploit on Sunday. Despite the big presence of Geno Atkins, the Bengals rushing defense has been far worse than expected in 2016. They rank just 24th in the league in rushing yards allowed per game. Buffalo has to look to exploit this by blocking downhill with vigor and letting Shady McCoy go to work. If they can get that going early, they can move the ball, control the clock, and subsequently control the game as well.
Cincinnati has to find a way to get some consistency with Dalton, Green, Eifert and their passing attack. Despite talent, the Bills have struggled often this season in that regard as their secondary has performed well below expectations this season. There's no getting around the fact that the Bengals passing offense at their peak is near unstoppable. The issue, though, is they haven't been able to consistently find that level of performance. However, they'll need to in Week 11.
Odds
Point Spread: Cincinnati -2.5
Moneyline: Cincinnati -135, Buffalo +115
Over/Under: 47.5
Prediction
Coming off of their bye, the hope would be that the Bills have worked out the kinks, are healthier, and are able to rebound. Meanwhile, the Bengals still have a lot of issues to sort out, one of which is solving their perplexing issues with their run defense. Against Shady and Buffalo, that's not a good time to still be trying to figure that out. Give me the Bills on the road.
Pick: Buffalo Bills: 24, Cincinnati Bengals: 20
This article originally appeared on