Bills at Bengals: Highlights, score and recap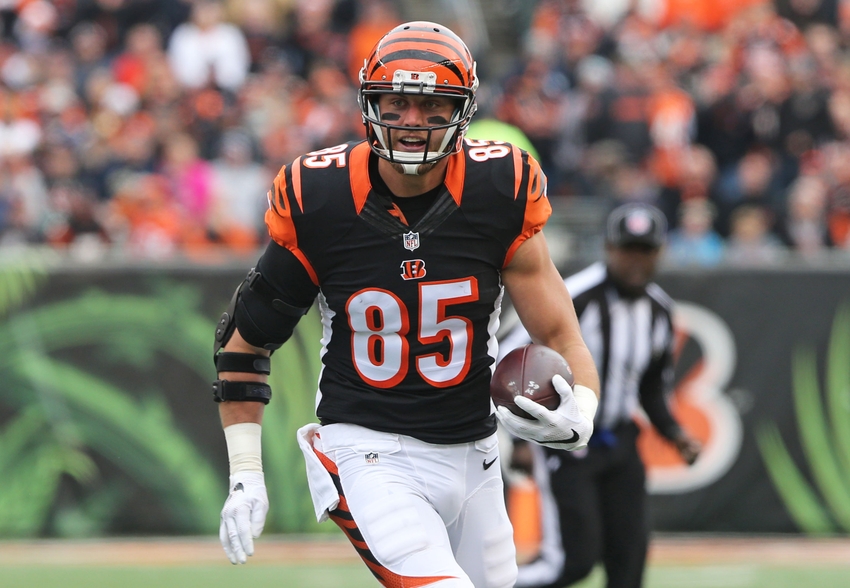 The Cincinnati Bengals and the Buffalo Bills will attempt to stay in the AFC playoff race this Sunday at Paul Brown Stadium. Here are the highlights, score updates and key players.
At 3-5-1, the Bengals have been one of the league's most disappointing teams this season. A normally stout defense has regressed. Meanwhile, quarterback Andy Dalton has been hamstrung by meagre pass protection.
As for the Bills, head coach Rex Ryan's defense has been inconsistent, despite some creative scheming. Offensively, Buffalo's run-heavy attack is effective, but the Bills remain one-dimensional.
Protecting Dalton is the key for Cincinnati this week, even though the numbers aren't in the Bengals' favor. How can they be when Cincy has given up 28 sacks this season, while the Bills lead the NFL with 30 QB takedowns?
A fired-up Buffalo pass rush is led by surprise package Lorenzo Alexander. He leads the league in sacks with 10.
Jay Morrison of my Dayton Daily News noted how Ryan uses Alexander and others in creative ways to get pressure:
What helps make Alexander so effective is the way defensive coordinator Rob Ryan utilizes him, lining him in various spots, along with the fact that there are a handful of other players who can blitz on any given play.
Dalton has the weapons to burn the Bills provided he's kept upright. There's no way Buffalo's cornerbacks can cover dynamic wide receiver A.J. Green. Similarly, Bills linebackers will have a nightmare trying to stay with tight end Tyler Eifert.
But the bigger worry has to be among the Cincinnati defense. An under-performing front seven may not be able to stay with shifty running back LeSean McCoy.
Highlights
Highlights will be added and updated as and when they happen.
Three Stars
Here's a prediction about who will be the stars of this game.
1. A.J. Green
The Bills don't have a shutdown corner. Stephon Gilmore doesn't qualify, nor does Ronald Darby. So it's not clear how the Bills expect to adequately cover Green.
Dalton's favorite flanker is putting together a superb season. He's already caught 66 passes for 964 yards and is averaging 14.6 yards per reception.
Green needs to improve on his four touchdowns, but he's creating matchup problems at every level of a defense. Expect offensive coordinator Ken Zampese to keep Green on the move this week to help him torment the Bills.
2. Tyler Eiftert
Green will stay the main man in Cincinnati's passing game. But Dalton is always better when Eifert is healthy and on form.
He's shown signs of being both in recent weeks. Eiftert missed the first six games of the season, but has caught 13 passes for 207 yards since his return.
Eifert is the typical size and speed mismatch every modern tight end should be. The 6'6″, 250-pounder has the frame to boss the inside and is also quick enough to stretch the seams vertically.
Buffalo's inside linebackers are smart and tough, but Preston and Zach Brown won't be able to stay with Eifert when he goes vertical.
3. LeSean McCoy
A rested McCoy is ominous for the Bengals. He's averaging 5.1 yards a carry, and ready to unleash his talent on football's 24th-ranked run defense.
McCoy still has the speed to get to the edge against any defensive front. Cincy's linebackers are big bruisers, but too plodding to be dragged laterally.
If his cutback lanes are there, McCoy will dominate this game.
Next Week
The Bills will host the Jacksonville Jaguars in Week 12. Meanwhile, the Bengals will be on the road for a fierce divisional battle with AFC North rival the Baltimore Ravens.
This article originally appeared on