Bills are auctioning off locker room pool table after their new coach removed it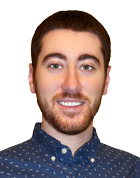 The Buffalo Bills have undergone several head coaching changes in recent years. From Doug Marrone to Rex Ryan to now Sean McDermott, and each one has his own coaching style. Ryan was a "player's coach," while McDermott is more of a no-nonsense guy.
He made that clear fairly early in his tenure with the Bills, removing the team's custom pool table and video games from the locker room last week. He did so because the NFL "is a business" and the Bills have to "stay focused on the task at hand."
McDermott was obviously serious about the decision because the pool table is now up for auction.
The pool table from the #Bills' locker room is being auctioned off. Guessing Sean McDermott will NOT be bidding. https://t.co/FSltnSCuU0 pic.twitter.com/7KFc6MtPFl

— Matthew Glynn (@MattGlynnBflo) March 15, 2017
At the time of this post, the highest bid was at $4,250.00. It's completely customized and plastered in Bills logos, as are the cues.
It's really a pretty great piece of memorabilia – one that you don't just display in a case like a signed football. You can actually play on the same pool table that Bills players once did.
That's priceless.