Bill Belichick has no time for your Donald Trump questions (Video)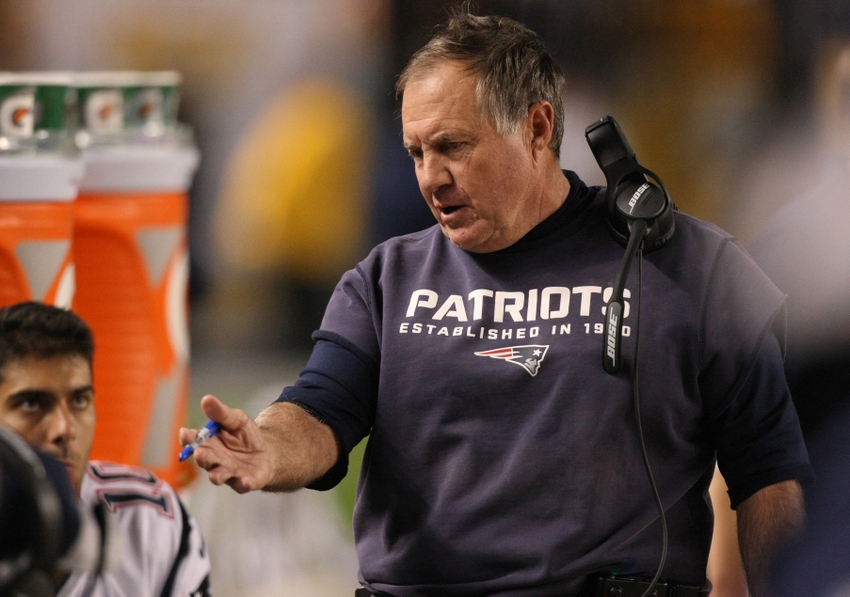 Bill Belichick ignored questions about Donald Trump during a Wednesday press conference by saying "Seattle."
Hey, Bill, what did you eat for lunch today? "Seattle." Bill, I'm interested, what is your favorite color? "Seattle." New England Patriots head coach Bill Belichick couldn't have made it clearer Wednesday that he doesn't want to answer questions about Donald Trump:
But why would a reporter be so adamant in asking him questions about President-elect Donald Trump? It's probably because Belichick wrote Trump a letter wishing him luck in the upcoming election. Given Belichick's reaction to the questions, it's clear that the coach never meant for the letter to become public.
NFL.com's Ian Rapoport tweeted out a response from Belichick this morning in reference to the letter:
It seems every week we're writing about a new, awkward Belichick press conference encounter. Don't get me wrong, though, I enjoy each one more than the last.
Belichick isn't the only Patriot deflecting questions left-and-right about Trump. Quarterback Tom Brady, a known supporter of the President-elect, told reporters he couldn't answer questions about the election. He said his wife, supermodel Gisele Bundchen, insisted he not talk about Trump's victory.
Belichick's "Seattle" response, of course, is in reference to the Patriots upcoming game against the Seahawks. The two teams recently met in Super Bowl XLIX with the Patriots squeaking out a win. If you're a Seahawks fan you may still be having nightmares of Malcolm Butler picking off Russell Wilson at the goal line to seal the game. The Patriots will play host on Sunday night, marking the first meeting between the two teams since the championship game in 2015.
I have a sneaking suspicion we've heard the last comments about Donald Trump that Belichick will make for a while. He's got bigger fish to fry, like gunning for an 8-1 record and capturing another Super Bowl.
More from FanSided
This article originally appeared on