Best NFL Roster Made Up of Fictional Players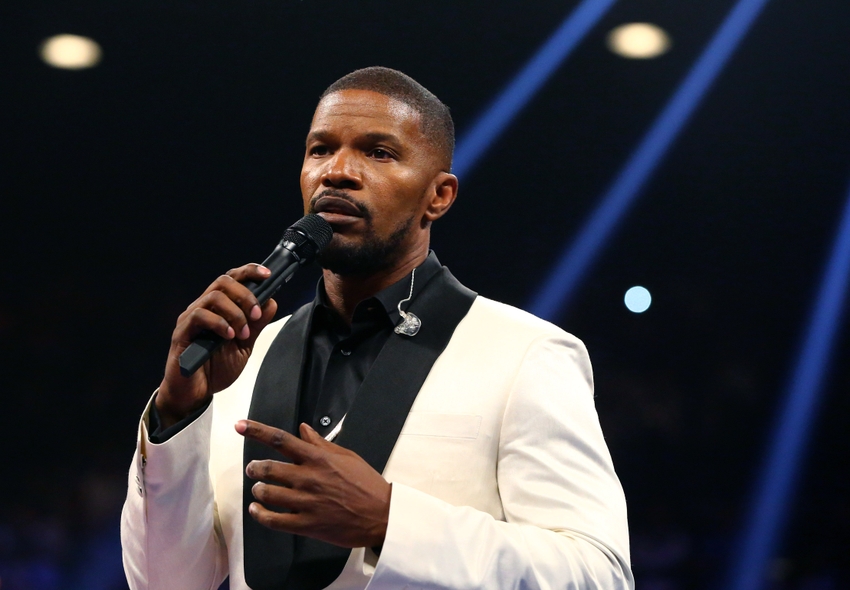 If you made an NFL roster of fictional characters from football movies throughout the years, what would it look like?
Football  movies are almost always instant classics for the die-hard fans. Yeah, there may have been some bad ones over the years, but we have been blessed with some unbelievable movies featuring the gridiron in our lifetime.
Movies about football, in particular, have been some of the best movies of our time. When you look back on movies like Varsity Blues, Jerry Maguire, Any Given Sunday, Remember The Titans, Friday Night Lights, and The Replacements (just to name a few of my favorites) you see that we've been lucky to have such great movies to watch.
If you are like me, when you watch those movies, you wonder what it would be like if any of the movie characters were real. You think about their dominant play throughout the movie and just try to picture them playing in the NFL.
So, what would it be like if those fictional players were in the NFL? Which players would make a final 53-man roster and make an impact in the NFL? I have composed (what I believe to be) the best NFL roster of these fictional characters. The roster is just the starting 22-man unit in addition to a kicker, punter, return man, and head coach. And you'll certainly be wanting to watch these fictional player in action afterwards to see if you agree that they could cut it in the NFL.
Note: Any videos featured in throughout this post may contain NSFW language. 
Quarterback: Willie Beamen (Any Given Sunday)
Quarterback is the most important position on the football field and I am giving Willie Beamen the keys to this car. I thought about going with Shane Falco from The Replacements, but Beamen's raw talent was just too high for me not to have him be the quarterback of this team.
Beamen may have pulled a Donovan McNabb when he threw up on the field, but the man can ball. His dominant play landed him on the cover of Sports Illustrated and with an endorsement deal from MET-Rx Protein. Oh, did I mention the awesome song that was created for him? The guy is a star on and off of the field.
Running Back: Earl Megget (The Longest Yard)
It's getting Hot In Here because Earl Megget (Nelly) is out of jail and ready to take the role of our lead running back. He has great speed and agility for a running back and, even though he is on the smaller side, Megget is a three-down workhorse back for us. He can run between the tackles and catch the ball out of the backfield on third down. Luckily for him, the NFL will supply the cleats and he doesn't need get them snuck into jail in a birthday cake.
Wide Receiver No. 1: Rod Tidwell (Jerry Maguire)
Show me the money! That is exactly what wide receiver Rod Tidwell is yelling to his agent, Jerry Maguire right now. While we could have trouble down the road negotiating with Tidwell, he is worth every penny because of his talent. In today's NFL, though, Tidwell will be paying hefty fines if he decides to celebrate like this. Although, "In Rod We Trust!"
Wide Receiver No. 2: Clifford Franklin (The Replacements)
My No. 2 wide receiver would be a guy that can fly, but his hands aren't the best. Clifford Franklin reminds me of Ted Ginn Jr. the way he can get open down the field and drop the easiest of passes. But his ability to stretch the field is too important not to have him on this squad. I am sure the NFL wouldn't be happy with the stickum on his hands, but today's gloves are practically the same, so he will be okay.
Wide Receiver No. 3: Charlie Tweeder (Varsity Blues)
I have a dominant No. 1 receiver, a deep-threat No. 2, so I obviously need a guy that can dominate from the slot and Charlie Tweeder is a perfect fit for this offense. Tidwell and Franklin may be the bigger names, but I feel like Beamen will be going to Tweeder early and often. We would have to make sure Tweeder doesn't steal any cop cars—especially while he is drunk and naked—but we can put up with him drinking beer because, well, "Tweeder drinks beer."
Tight End: Brian Murphy (The Replacements)
In today's NFL, you need a tight end you can rely on and Brian Murphy in The Replacements is my guy. With the game on the line, and his quarterback asking who wants to make the game-winning play, Murphy called for the ball. The best part about him wanting to make the play was the fact that he actually made it.
Left Tackle: Billy Bob (Varsity Blues)
If Billy Bob can get his concussions in check, he has the potential to be a franchise left tackle for years to come. He has the build of a guard, but I feel that in the NFL he would make a great left tackle after he got on a better diet. He's one of the most athletic offensive lineman I have seen and his game-winning touchdown highlighted that.
Left Guard and Right Guard: Jamal and Andre Jackson (The Replacements)
If you need two guards to protect your quarterback, brothers Jamal and Andre Jackson are your guys. Both guys are great team players and will do anything they can to make sure their quarterback is protected. Jamal will even pull out a gun and shoot someone's car if they mess with his signal-caller, which could be a problem with the NFL. But hopefully we can control these two studs, keep the guns holstered, and have them keeping Beamen safe up the gut.
Center: Rudy Zolteck (The Little Giants)
He may be young in the movie, but I am predicting that this kid will be a star one day. Anyone that keeps a peanut butter and jelly sandwich in their helmet shows me they have a bright future. Zolteck also was a big part of the Little Giants big win because of his athletic ability on their trick play, the "Annexation of Puerto Rico."
Right Tackle: Jumbo Fumiko (The Replacements)
Jumbo Fumiko is a former sumo wrestler, so right away you know he has power. Not only does he posses elite run blocking strength, he has great athletic ability to pass protect. Fumiko also has elite field awareness, especially when he caught a tipped pass and ran it in for an impressive 23-yard score.
Defensive End: Julius Campbell (Remember The Titans)
Left side, strong side? Why not! We are running a 4-3 defense, so Julius Campbell will be one of my defensive ends. He may be based off of a real person, but the dominant defensive end in the movie will be a perfect addition to my team.  He is a great teammate and will be able to make sure we all say together throughout tough times.
Campbell plays with a heavy heart and will most definitely leave it all out on the field, especially after his best friend had football taken away from him in a car accident. You won't find a better fit for this football team.
Defensive Tackle: Greg Meaney (The Waterboy)
He may have found out the hard way that water doesn't suck, but we can't forget just how great he truly is. Meaney got lit up by The Waterboy, although, every all-time great has had at least one play to forget in their career. If you look at his full body of work, Greg Meaney would be a dominant force in this defense at defensive tackle.
Defensive Tackle: Turley (The Longest Yard)
This one was a no-brainer, did you see how big this guy is? He may not know too much about football, but when you are that big and strong, it doesn't even matter. Turley has the chance to become one of the most dominant run defenders in the league. Having him start at the other defensive tackle spot, teamed up with Meaney, would give me an elite defense tackle tandem.
Defensive End: Steve Lattimer (The Program)
I do not condone anything Steve Lattimer has done off of the football field. But on the field, he is one of the best players out there. Yeah, I know, steroids probably play a huge role in that, but my hopes are that we can get him clean and on the right track. I feel that having Campbell as the opposite defensive end would be huge here because he could help keep him in line.
Outside Linebacker: Luther "Shark" Lavay (Any Given Sunday)
In our 4-3 defense, we need to have three solid linebackers and Shark Lavay is a great start. I would use him to rush the passer most of the time, but I feel that he could flourish into a great outside linebacker. He will do whatever he can to make sure he is on the field and I will make sure that his contract has incentives in it because they seem to motivate him more.
Middle Linebacker: Bobby Boucher (The Waterboy)
I honestly can say I would not want anyone else manning the middle of my defense. Bobby Boucher is arguably the greatest fictional football player ever. We will definitely need to get him a new face mask, but this guy can play. If he pictures the opposing player as someone who was mean to him in the past, good luck. And did I mention that he will make sure everyone will be hydrated throughout the game? Slap hands!
Outside Linebacker: Danny Bateman (The Replacements)
He may be the middle linebacker for the Washington Sentinels, but I feel that Danny Bateman is a team-guy. So he wouldn't mind making the switch to outside linebacker for us. Bateman is a great leader and motivator, so adding him to this dominant linebacking core would be excellent. If you need the ball, just tell Bateman to get you the ball and he will deliver. The only concern would be to make sure that we do not have our quarterback, Beamen, wear red in practice because Bateman is like a bull.
Cornerback: Stefan Djordjevic (All the Right Moves)
We need a cornerback who is going to give it his all and Stefan Djordjevic fits that mold. He is a smart kid, so I could see him becoming the Richard Sherman of our team. He would be able to understand the game and make plays when we needed them.
Cornerback: Alan Bosley (Remember The Titans)
I know what you're thinking, "Alan Bosley? That kid was a total liability at cornerback!" And you know what, you're right.  However, his dad was always yelling and in his head and that would stop in the NFL. Bosley is also a great team player, giving up his spot when he was stinking it up. Women also love him, so he would sell a lot of jerseys and help market our team well.
Strong Safety: Brian Chavez (Friday Night Lights)
Just like Julius Campbell, I know that Brian Chavez from Friday Night Lights is actually based on a real person, however I want the movie's Chavez for my team. This kid is tough as nails and is only going to get better. He is also a playmaker that would fit well as one of the hybrid safety/linebackers in today's NFL. You can bring him in the box when you need to or have him make plays on the backend.
Free Safety: Earl Wilkinson (The Replacements)
We would obviously need to make sure all of his off-field red flags checked out. But if they do (which is the case here), Earl Wilkinson would be the Ed Reed of our defense. There is no doubt in my mind that this guy could be in the Hall of Fame one day because of his elite ability at safety. He is a playmaker and he wears an awesome visor; what else could you ask for? I would make sure that Clifford Franklin doesn't talk to him much though because the media would blow up the story of Wilkinson putting a knife to his face…even only a butter knife.
Kicker: Nigel Gruff (The Replacements)
If we could make sure that Nigel Gruff doesn't have any gambling debt to pay off, we could have ourselves a franchise kicker. We will have to make sure he understands that people can't even dunk the football over the goalposts, so smoking cigarettes on the field would likely bring a hefty fine. Although, you can't really get after the NFL too much for laying the law there.
Punter: Derek Wallace (The Waterboy)
I did some research and couldn't really find a punter, but everyone agrees that Derek Wallace from The Waterboy has to be a punter. Who knows? But he is fun to have on the team, so we got our punter.
Kick/Punt Returner: Forrest Gump (Forrest Gump)
This was the easiest selection for me while deciding who would make the cut. Forrest Gump is arguably the greatest kick returner in college football history and he would be a great addition to this football team. Gump is known for running fast and his historic year at Alabama returning kicks. He was named an All-American and would give Devin Hester a run for his money as the greatest returner in NFL history. Did I mention that Gump would be a great motivator for the team? I mean, come on; "Life is like a box of chocolates." I wonder what kind of iconic quote he would say as he spoke to this football team.
Head Coach: Tony D'Amato (Any Given Sunday)
This one may be debatable, but at the end of the day I want a head coach for this football team that is going to motivate his players. Tony D'Amato may have said the greatest pregame speech of all-time. His "Game of Inches" speech is one of the most inspiring things you'll ever hear both in football and in life.
Are you ready to run through a wall too? This man can coach my team Any Given Sunday…
This article originally appeared on