Bengals must make changes, NFL power rankings and more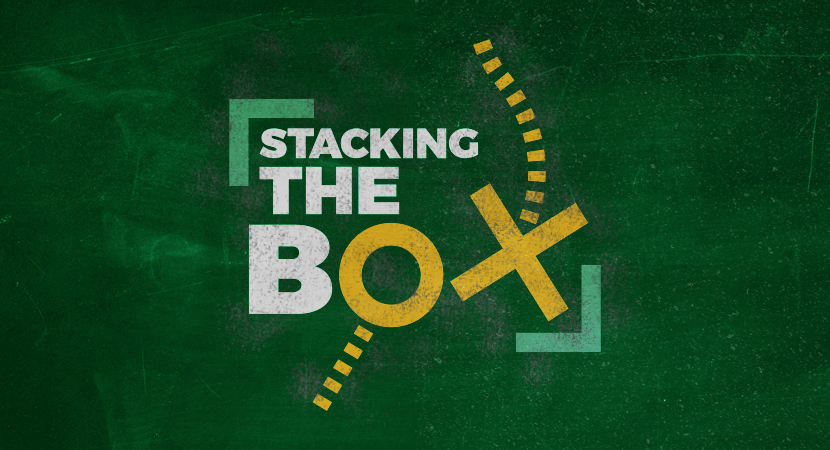 The Cincinnati Bengals have reached the playoffs in five straight seasons. Unfortunately, that streak will come to an end after losing A.J. Green in a loss to the Buffalo Bills.
Andy Dalton threw short to A.J. Green in the left flat. The throw was incomplete, but the play was far from over. Green clutched at the back of his left leg and began yelling, holding onto his quadriceps. The trainers rushed out. So did the cart.
In front of a shell-shocked Paul Brown Stadium, Green was carted off to the locker room. It's believed Green could be out for the season with a torn hamstring, something that would serve as the final nail in the Cincinnati coffin.
The Bengals lost at home, 16-12, allowing Buffalo to hand them their sixth loss. At 3-6-1, Cincinnati is all but assured to miss the postseason for the first time since 2010, the last year before Andy Dalton was drafted in the second round.
Cincinnati needs to make some changes if it is going to ever win its elusive first Super Bowl. Chief among the alterations needs to be head coach Marvin Lewis, who has simply run out of talking points for a stale locker room. Lewis has been in charge since 2003, and has reached the playoffs seven times. He has never won a game once there.
In addition, the Bengals need owner Mike Brown to become less involved and more invested. Cincinnati is always among the top of the league in cap space. The franchise is notorious for eschewing free agency while allowing top players to leave after their rookie deals. Without Green – who was signed after his initial pact to four years and $60 million – the Bengals have Brandon LaFell and Tyler Boyd starting on the outside. If Brown had spent money this offseason, he could have Marvin Jones and Mohamed Sanu.
As aforementioned, Brown has to hire a general manager. He and Jerry Jones are the only two men in the NFL serving in both owner and GM roles, something that is both undesirable and highly difficult.
Eventually, the Bengals have to pay for talent and cultivate it. That's not going to happen if Brown doesn't change, and is Lewis stays employed. Neither Brown, nor Lewis, are doing their jobs well enough to win.
The only difference is that in 2016, the fall came in November, not January.
Power rankings
Quotable
Random stat
Info learned this week
History lesson
Parting shot
Teams to mention
PATRIOTS
JETS
DOLPHINS
BROWNS
STEELERS
RAVENS
TITANS
COLTS
TEXANS
JAGUARS
CHIEFS
BRONCOS
RAIDERS
CHARGERS
COWBOYS
REDSKINS
GIANTS
EAGLES
BEARS
PACKERS
VIKINGS
LIONS
BUCCANEERS
SAINTS
PANTHERS
FALCONS
49ERS
RAMS
CARDINALS
SEAHAWKS
More from FanSided
This article originally appeared on