Bengals CB Adam Jones apologizes to officers, accepts plea deal for January incident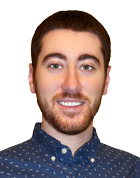 Cincinnati Bengals cornerback Adam Jones was involved in an altercation with police back in January, and on Tuesday, the case was resolved. According to multiple reports, Jones pled guilty to a single misdemeanor charge with counts of assault and disorderly conduct being dismissed as part of the agreed upon plea deal. Jones spent two days in jail for obstructing official business.
The 33-year-old 11th-year pro apologized to the officers in court on Tuesday:
"I would like to apologize for my actions that night to the police officer. That is not an example of me or how I want my kids to see me, so I truly apologize for what I did. I'm trying to get better every day with the necessary treatments that I'm taking."
Hear Adam Jones apologize in court to officers who arrested him @WCPO pic.twitter.com/My088kkpY7

— Terry Helmer (@TerryHelmerWCPO) May 16, 2017
The Bengals cornerback was originally charged with misdemeanor assault, disorderly conduct, obstructing official business and one felony for harassment with a bodily substance. The felony charge – for allegedly spitting on a nurse at the jail – was dropped in March, however.
The incident occurred on Jan. 2, when he was accused of assaulting a man and refusing to stop when ordered by authorities. He was also accused of kicking and head-butting while declining to get into a police car.
Jones — who has lengthy history of off-field issue and legal trouble — could still be punished by the NFL despite his apology, and the league is currently reviewing the case to determine whether discipline is necessary.