Bengals at Steelers Live Stream: Watch NFL Online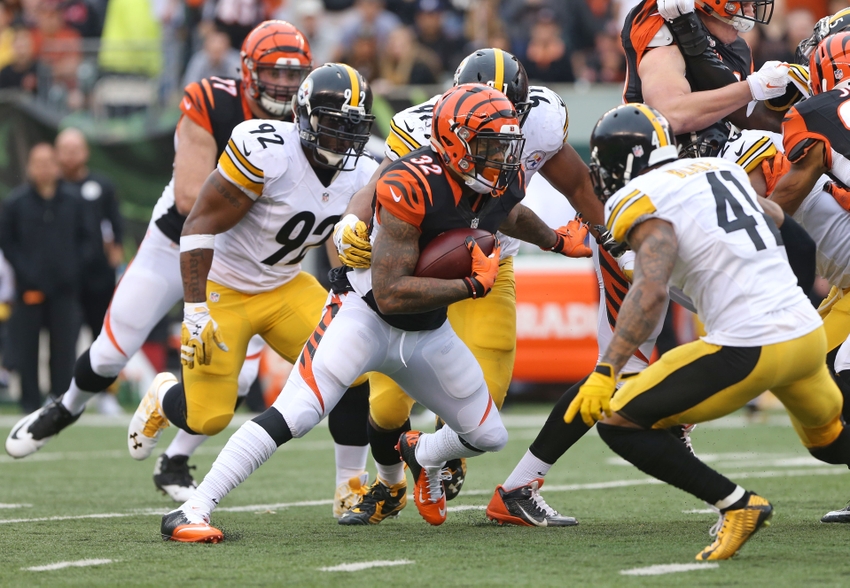 The Cincinnati Bengals face the Pittsburgh Steelers at Heinz Field on Sunday. Here's all the info you need to watch.
One of the best rivalries in the NFL will add another chapter in their quest to be atop the AFC North standings this season with the Bengals facing the Steelers in the Steel City at 1 p.m. ET this Sunday.
The last time these two teams met was in the AFC Wild Card round of the playoffs last season when the Steelers won one of the most violent and strangest games in recent memory. They defeated the Bengals, 18-16 in Cincinnati as the Bengals were the AFC North champions last season.
Cincinnati has lost their past two meetings, including a regular-season loss last year to Pittsburgh, 33-20. The Bengals did win the first matchup last year against the Steelers, 16-10. Since '13, the Steelers lead the series, 2-5.
This matchup features two of the best wide receivers in the NFL with the Steelers having Antonio Brown and the Bengals bringing A.J. Green. Sunday will also feature two top quarterbacks in the league as well, as Ben Roethlisberger of the Steelers counters Andy Dalton of Cincinnati.
Both teams are also coming off wins in Week 1, as the Bengals defeated the New York Jets, 23-22 and the Steelers won on Monday night against the Washington Redskins, 38-16.
The Bengals at Steelers will hit locally on a CBS affiliate, and if you are not in that market, games can be watched on NFL Sunday Ticket (via paid subscription). Games can also be viewed on demand on NFL Game Pass following the conclusion of the Sunday Night Football airing.
Details for Sunday's game are below:
Date: Sunday, Sept. 18, 2016
Start time: 1 p.m. ET
Location: Pittsburgh, PA
Stadium: Heinz Field
TV Info: CBS
Live Stream: NFL Sunday Ticket, NFL Mobile (Verizon)
This game is a must-watch game for all football fans, as both teams always seem to hit just a little harder when they are on the field at the same time.
The Bengals have a chip on their shoulder from the way last season ended in their playoff meeting, and this time around they'll have Andy Dalton on the field. Having both teams relatively healthy early in the season will make for a great, early season AFC North showdown.
More from NFL Spin Zone
This article originally appeared on