Bengals at Browns Live Stream: Watch NFL Online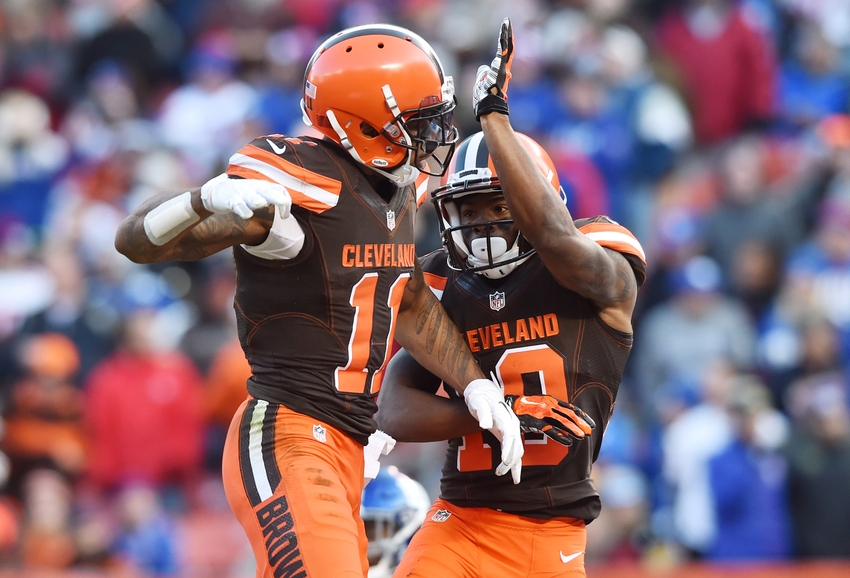 The Cincinnati Bengals face the Cleveland Browns at FirstEnergy Stadium in NFL Week 14. Here's all the info you need to watch.
Just when you thought the Cleveland Browns might have a shot at a win, in comes a boatload of snow in NFL Week 14. Their matchup against the Cincinnati Bengals was called their best shot remaining to win. However, they'll meet at FirstEnergy Stadium on Sunday is set to be a messy, snowy affair in the return of Robert Griffin III for Cleveland.
RG3 coming back offers at least a glimmer of hope for a victory on Sunday for the Browns. However, the weather will certainly limit him or anyone. What could be key is the likes of Jamie Collins and Joe Haden making a play for the defense against a Bengals offense that's been exceptionally limited—and that is without their biggest weapons.
A.J. Green remains out for the Bengals, thus limiting what Cincy can do. However, Jeremy Hill has found the end zone recently and Andy Dalton has been at least respectable. But Geno Atkins and the defense have been quite atrocious this season. As such, this game could be ugly and entertaining all at the same time.
CBS has this latest attempt for the Browns to pick up a victory, but only in select markets. Outside of that, though, you'll still be able to stream the game online through NFL Sunday Ticket and NFL Sunday Ticket.TV. Access the stream online by using a paid subscription to log in.
Details for Sunday's game are below:
Date: Sunday, December 11
Start Time: 1 p.m. ET
Location: Cleveland, OH
Stadium: FirstEnergy Stadium
TV Info: CBS
Live Stream: NFL Sunday Ticket
This may be the best chance remaining for the Browns to get a win. Of course, they've had enticing chances before and fallen well short. We'll see if the return of RG3, playing at home, and having a great matchup will be enough to overcome their shortcomings and the weather.
More from NFL Spin Zone
This article originally appeared on