Bengals at Browns live stream: How to watch online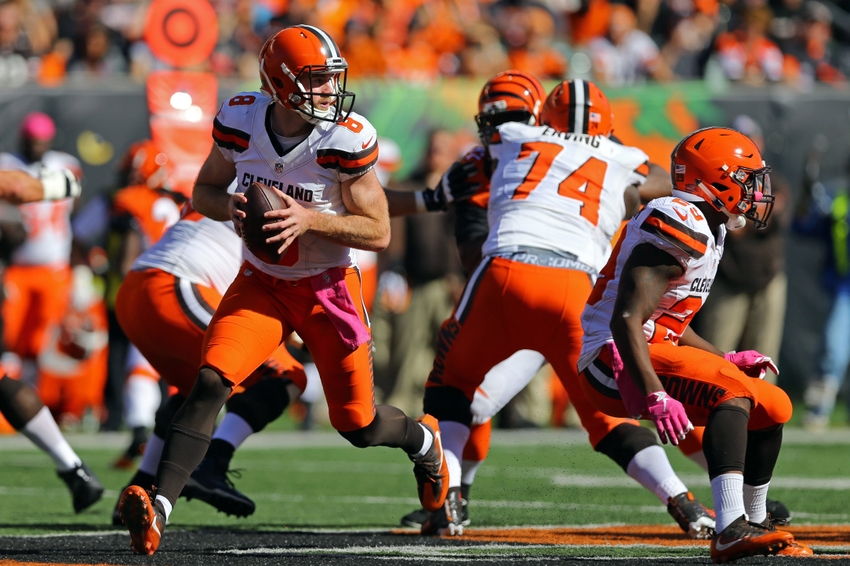 Here's everything you need to know about watching the Cincinnati Bengals and Cleveland Browns online via a live stream.
Week 14 will feature an in-state rivalry, as the Cincinnati Bengals will make a short road trip to face the Cleveland Browns. While both teams are at the bottom of the AFC North, the Bengals are still BARELY hanging on to a microscopic thread in the Wild Card race.
Entering play on Sunday, the Bengals are a dismal 4-7-1 on the season. But only 2.5 games behind Baltimore and Pittsburgh, who are tied for the division lead. They're on the verge of a collapse, even though they found a way to pull off a win over the Eagles last week. And they did it without the services of wide receiver A.J. Green.
Last week's win over Philadelphia snapped a four-game skid for the Bengals, who hadn't won since October 23 against these same Browns. Since then, it's been a pile of losses and an ugly tie.
Speaking of ugly, it's about the only word you can use to describe the Cleveland Browns this season. They're riding a winless season, sitting at 0-12 as they try to avoid the season sweep by Cincinnati. They're knocking on the door of the 2008 Detroit Lions, who lost every game on the 16-game schedule. In fact, their last win came on December 13, 2015 when they knocked off the San Francisco 49ers at home.
One possible light at the end of the tunnel is they'll have the services of Robert Griffin III. It'll be his first start since Week 1, when he went down with a shoulder injury. Cody Kessler will step back to the No. 2 role, ahead of Josh McCown, according to a report from ProFootballTalk.
Date: Sunday, December 11, 2016
Start Time: 12:00 P.M. CST
Location: FirstEngergy Stadium
Venue: Cleveland, Ohio
TV Info: CBS (check local listings)
Live Stream: NFL Game Pass
As a side note, the Bengals are 6-point favorites from Bovada, which is interesting given that we are talking about Cleveland. But the return of RG3 could prove to be beneficial for a team that is just playing for pride and points this season…or maybe that #1 draft pick in the 2017 NFL Draft. Then again, at 0-12, they pretty much have that sealed.
This article originally appeared on