Bengals at Browns: Highlights, score and recap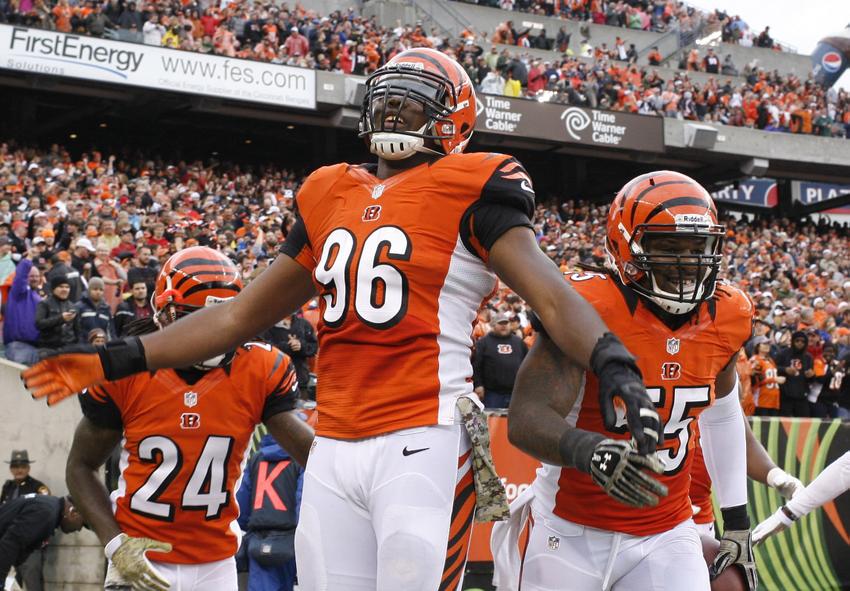 The Cleveland Browns are looking for their first win when they face AFC North rivals the Cincinnati Bengals at FirstEnergy Stadium in Week 14. Here are the highlights and key players from Sunday's game.
The Cleveland Browns and Cincinnati Bengals both need a win this week. While the Bengals can rely on a familiar supporting cast around quarterback Andy Dalton, the Browns are still looking for the right man under center.
This week it's going to be Robert Griffin III. The former Washington Redskins draft flop has four games to prove himself in Cleveland, per ESPN's Pat McManamon.
Sadly for RG III', his audition will begin against a Bengals defense looking back to its best in recent weeks. The Bengals have intercepted three passes in the last two games. Cincy's pass rush has also shown signs of life, with end Carlos Dunlap playing some outstanding football.
The Browns have the weapons to score points, provided they can protect Griffin. RGIII has the arm strength to release speedy burners Terrelle Pryor and rookie Corey Coleman behind the Bengals secondary.
The Bengals have their own weapons, though. Dalton can find tight end Tyler Eifert and first-year receiver Tyler Boyd against a Cleveland D struggling to generate pressure.
Highlights
Highlights will be added and updated as and when they happen.
Three Stars
Here's a preview of the players who can dominate this week.
1. Carlos Dunlap
It could be Dunlap or Geno Atkins who run roughshod against one of the NFL's weakest offensive lines. Dunlap is a good bet because he's been on a tear in recent weeks.
The powerful and deceptively quick D-end has logged two sacks through three games. He's bringing consistent heat off the edge, bad news for a Browns offensive front weak on the edges.
The Browns have allowed a league-high 45 sacks and 104 QB hits. They won't be able to keep Dunlap quiet.
2. Vontaze Burfict
Vontaze Burfict got his hands on two passes during the blowout win over the Philadelphia Eagles last week. He's playing some superb football at the heart of the Cincy front seven.
Burfict can be just as opportunistic in Week 14. Griffin struggles making quick reads and deciphering zone drops. He can be fooled by a smart middle linebacker and few are as instinctive as Burfict.
3. Jeremy Hill
Running back Jeremy Hill hasn't been able to average even two yards a carry through his last two games. But Hill can thrive against a Browns defense soft on the ground.
The Browns are allowing 4.5 yards per rushing attempt, according to Sporting Charts. They've also surrendered 140.6 yards on the ground per game.
Cleveland's D actually boasts excellent linebackers in Jamie Collins, Demario Davis and Christian Kirksey. But nose tackle Danny Shelton and the line can't keep these playmakers clean.
Next Week
The Bengals host another division rival, the Pittsburgh Steelers, in Week 15. It's a road trip for the Browns against the Buffalo Bills.
This article originally appeared on