Ben Roethlisberger has 'no doubt' Andrew Luck will play Thanksgiving night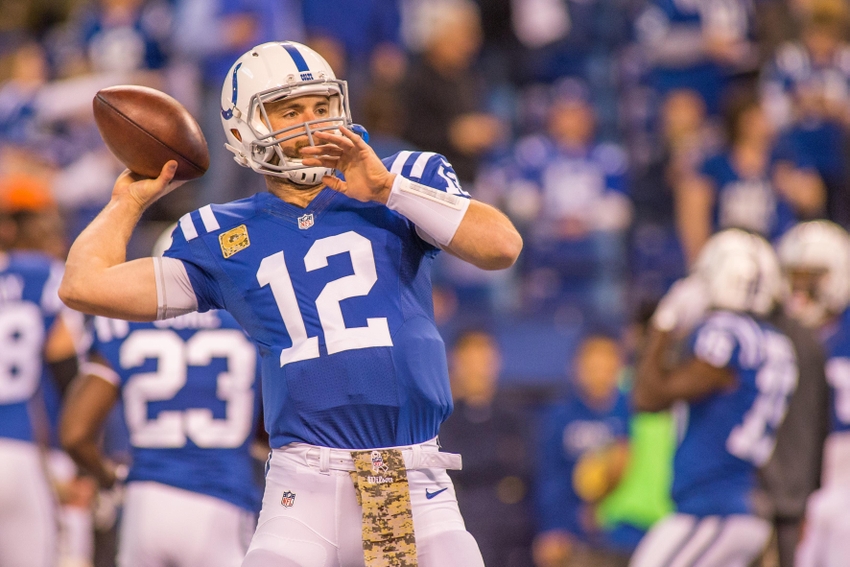 Indianapolis Colts quarterback Andrew Luck is in the NFL's concussion protocol, but his counterpart on Thanksgiving night thinks he will play.
An injury-laden NFL Week 11 Sunday added a notable name on Monday afternoon, with news Indianapolis Colts quarterback Andrew Luck was placed in the NFL's concussion protocol.
A short week ahead of a Thanksgiving night game against the Pittsburgh Steelers makes it hard to think Luck will be cleared in time to suit up. Just don't tell Steelers' quarterback Ben Roethlisberger that.
Roethlisberger spoke to the media on Tuesday, and he had this to say about Luck (via Pro Football Talk).
"There is no doubt in my mind that he is going to play," Steelers quarterback Ben Roethlisberger told reporters on Tuesday. "I will tell him, and this has nothing to do with football, but just to be smart. The brain is nothing to mess with. He is young and has a long career ahead of himself."
"There is no doubt, and like I said, I mean it with all sincerity to him to be very serious and take it seriously because the brain is one thing you can't mess with," Roethlisberger said. "I just know that he is a tough competitor, it's Thursday night, it's at their place and it's Thanksgiving. I anticipate him playing and you have to because he is one of the best in the game. You have to prepare for him to play. If he is smart and if he does say that he doesn't feel ready to go out there, then there will be no knock on him coming from me by any imagination."
Roethlisberger is, of course, no stranger to playing hurt, including a quick return from knee surgery earlier this season. But concussions are obviously a different thing entirely, especially with increased awareness put on them, and Luck has no say regarding his status.
Until further notice, Luck is highly unlikely to play on Thursday night. Zak Keefer of the Indianapolis Star reported Luck was not seen at the start Tuesday's practice, which is not really surprising.
If Luck is unable to play, a lot of luster would come off the NFL's holiday prime time game with Scott Tolzien starting under center for the Colts.
More from FanSided
This article originally appeared on