Ben Roethlisberger Defies Experts Again, Will Start vs. Ravens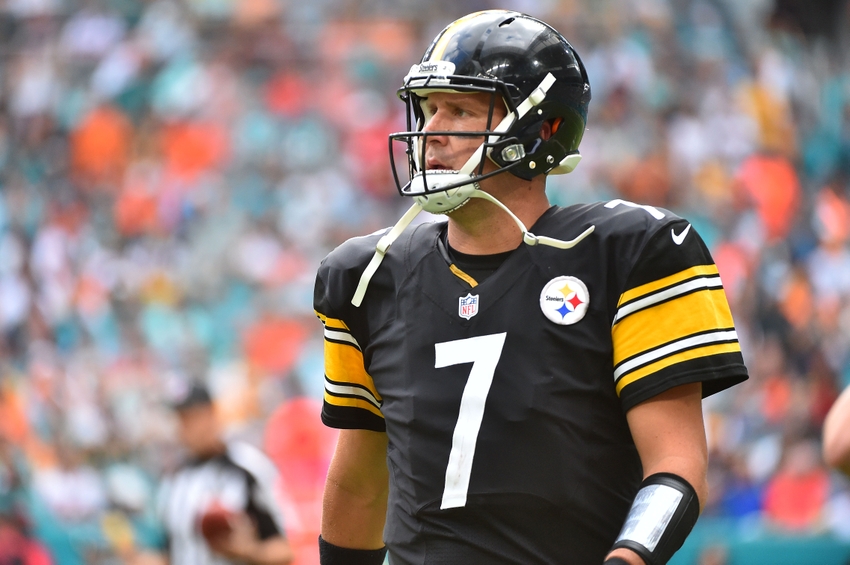 One of the top question of this week in the NFL was what the PIttsburgh Steelers planned to do at quarterback assuming Ben Roethlisberger couldn't play.
Keep in mind this man suffered a torn meniscus in his knee. That's a significant injury that can take months to heal in certain situations. Roethlisberger went down with it in week 6 of the regular Projections were he'd miss around a month, maybe more depending on severity. Then again everybody knows the history with Big Ben at this point. He seems to hold a Wolverine/Deadpool type of healing factor. Just an uncanny ability to get back from injuries far sooner than expected.
So when the Baltimore Ravens were asked when they were preparing for the possibility of him not playing, they laughed. They knew Roethlisberger every bit as well as anybody. Terrell Suggs and the defense fully expected him to be on the field starting after missing just one game. Sure enough their prediction is coming true.
It's just another feather in the cap that proves Ben Roethlisberger is not of this planet. He is without question the toughest quarterback in the NFL. One can just imagine how Tom Brady would've fared from some of the hits this man has taken over the years. It's safe to say he might be playing in the wrong era. He would've fit so much better in the scrappy, physical 1960s and '70s.
Either way the Steelers must be thrilled to have him back in the lineup. Roethlisberger was on his way to another Pro Bowl season prior to the setback. He had over 1,600 yards passing with 16 touchdowns and just six interceptions in six games. They are currently 4-1 in games that he has been able to start and finish. Of course there is the added note that he's 2-5 in the first game coming off injury.
Something will have to give in this one.
This article originally appeared on