Behind Enemy Lines: San Diego Chargers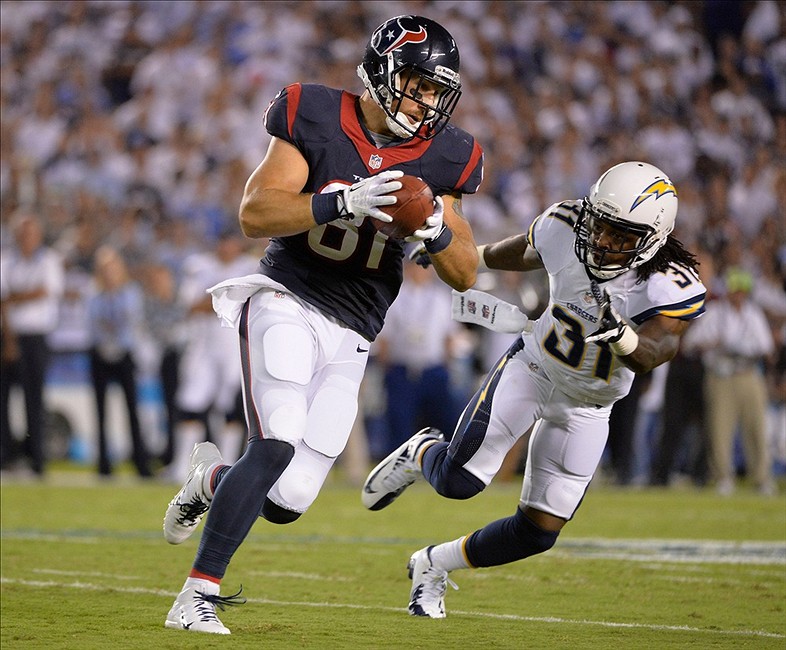 Before the game with the Chargers, I go behind enemy lines with Travis from Bolt Beat for some Q&A. You can read my answers here, but here is his insight on San Diego:
1. Philip Rivers is having a great year, even without great talent to throw to. How will he attack a good Houston secondary?
I think he should take a page out of Oakland's playbook and try to get his running backs in favorable matchups. Tyrell Williams will see plenty of targets, but Travis Benjamin is highly questionable to play in the game, leaving the tight end spot as the next best place for Rivers to go with the ball. I think the short passing game is the way to attack the Texans in this one, and throws to the running backs is something we should see a lot of in this one.
2. Melvin Gordon is 4th in the NFL in rushing yards but averaging less than 4 yards a carry. How good has he really been this year?
He's been tremendous and in the voting for Comeback Player of the Year, he should win in a runaway. Gordon may be averaging less than 4 yards per carry, but he also has six runs of over 20 yards. His contributions haven't been limited to the running game, either. He has been a tremendous weapon in the passing game, having caught 33 passes on the year. The Chargers like to run the screen pass to him, and he can easily turn it into a huge play.
3. Can the Chargers stop Lamar Miller with Brandon Mebane out for the season?
The loss of Mebane is going to be a big one, especially because the Texans will likely rely heavily on Miller with the struggles of Brock Osweiler. I could see the Chargers struggling to stop the run in this one.
4. What will the Chargers do to slow down DeAndre Hopkins?
Match Casey Hayward up against him. Before anyone laughs, Hayward has been one of the league's best cornerbacks this year that you don't immediately think of. Besides, Hopkins is slowed down enough by his own offensive scheme and quarterback play, so he's not a guy I'd be overly concerned about.
5. Who is an under the radar player that may make an impact on the game?
This is going to be way under the radar, but I'm going to say Ronnie Hillman, who the Chargers just claimed off waivers. The team has been looking for a player to complement Gordon in the running game ever since Danny Woodhead went down, and Hillman could be that guy. He could just as easily be listed as an inactive player for this game.
6. What is your predicted final?
I see this one going either way, but the Chargers are coming off their bye week against a team on a short week having just played a game in Mexico City. That is the only reason I'll take the Chargers here, a team that is much better than their record indicates.  Chargers win a wild one 22-20.
This article originally appeared on