Behind Enemy Lines: One-On-One With Who Dat Dish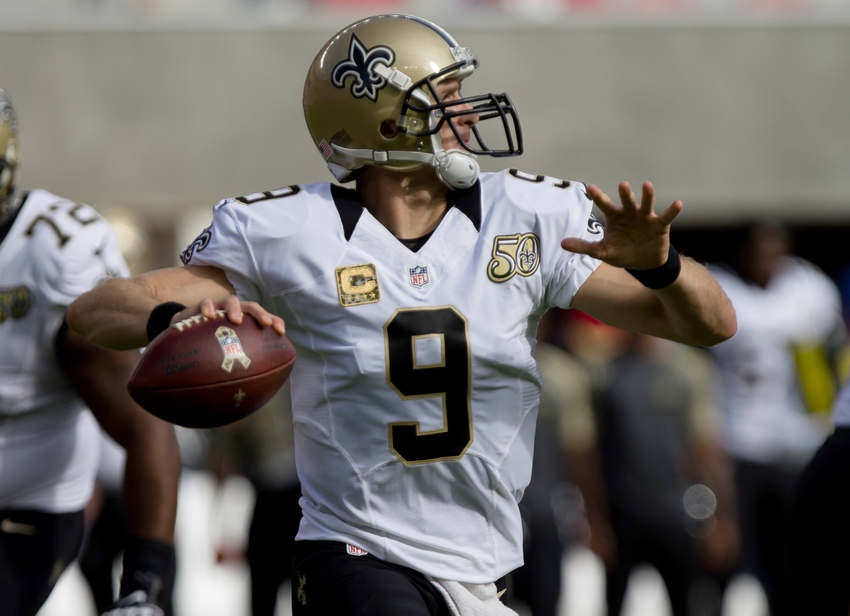 Predominantly Orange crosses enemy lines this week to chat with Ty Anania from Who Dat Dish and get some takes on the New Orleans Saints.
The Denver Broncos have quite the task ahead of them as they face the New Orleans Saints in what should be an intriguing mid-season matchup.
The No Fly Zone goes up against a team that has won four of their last five games after an 0-3 start to the season. The team from the Big Easy will look to move above .500 for the first time this season.
The Broncos will be looking to get a much needed win before the bye week. The Saints also mark the last NFC team the Broncos will be facing this season.
The one thing that the Broncos will need to look out for is the future Hall of Fame quarterback in Brees. Get past the offensive line and they are set.
So, expect a heavy dose of Von Miller and Demarcus Ware this weekend.
It is a rare matchup to see the New Orleans Saints at the Superdome. The last time Denver was in Louisiana was in 2004.
For this week, I have ventured into enemy territory to talk to Ty Anaina from the New Orleans Saints FanSided site Who Dat Dish.
Let us see what he thinks of the state of the New Orleans Saints and this weekend's matchup.
What are your takes on the Saints season right now? Is there one thing that you've been impressed by? How about something the team should work on?
My take on the Saints? Disappointed. Especially when they seemed to have promise coming into the season. It's easy to chalk the slow start up to injuries. But the fact is that this is a young and inconsistent team with plenty of growing to do.
That said, there are a number of things I've been impressed with, from Brees's performance to a promising rookie class. But entering the season, there was concern over apparent holes along the offensive line.
Now, despite a number of injuries at tackle and guard, that looks to be one of the team's greatest strengths. They've excelled in pass protection and, recently, in the run game. Of course, we'll see how they fare against Von Miller.
At the top of the long list of needed improvements, I'd have to put linebacker coverage. It's been a problem for the Saints for years, and our revamped LB group hasn't changed much.
The Saints have been consistently gashed by big plays, many of which come from our LBs playing a step behind in coverage, whether on TEs or RBs. It's been a back breaker.
With this roster, do you believe the Saints could make a push for a playoff birth?
With the way the Falcons are playing, I don't see the Saints catching up with them for the NFC South. But things are certainly looking up.
They've won 4 of their last 5 games, and owe a lot of that to genuine growth on both sides of the ball. There is actually a lot of young talent on this roster.
If they can stay relatively healthy, it's not inconceivable that they make a playoff push. They're only half a game behind the Redskins for the second wild-card spot, and their best football seems to be ahead of them.
Drew Brees is currently near the top in the NFL in passing yards. What do you think makes him such a special quarterback?
Brees does so many things well. He's a consummate leader and is, somehow, playing his best football at 37. Work ethic is obviously a major factor there.
And one thing that's always stood out is his pocket presence, how well he makes up for his size with his footwork. But I'd say there are probably two things that separate him from the average QB.
First, his accuracy. He's always been an accurate quarterback, but it really does seem like he's reached a new level of precision. He doesn't have the arm strength of, say, Aaron Rodgers, but with his pocket presence, he doesn't need it.
Second, he reads defenses patiently. This is probably his most important trait. He understands where to go with the ball, and always knows to exploit a mismatch.
He doesn't make many mistakes, which is exactly what you need from your quarterback.
The Saints have not won against the Broncos since 1994. What do you think the Saints will need to do to win the game on Sunday?
Stop me if you've heard this answer before: we need to contain Von Miller. Like I said, we actually have a very good offensive line. Terron Armsted is one of the best LTs in the game, and PFF ranked Zach Strief as the best RT through the first half of 2016.
But Armstead may miss the game with a knee injury, and Strief, for all he does well, struggles with speed rushers.
I expect Sean Payton to take a run-heavy approach to the game, which means plenty of TE double-teams for Miller and the rest of the d-line.
If the Saints can have success on the ground, we should be able to put some points on the board. On the other side of the ball, I'd say the same thing.
The Saints need to win at the line of scrimmage. If Cam Jordan, Nick Fairley, and newly returned Sheldon Rankins can get after Siemian, we'll have a game.
Is there one player on the Saints roster that not a lot of fans know about that could make an impact in the game?
I'm sure most of your fans are familiar with Michael Thomas at this point, so I'm going to go with LB Nate Stupar. He and Craig Robertson have taken the reigns at LB with injuries to Laurinaitis and Dannell Ellerbe, and both have flashed playmaking ability.
As I mentioned, the Saints LBs have struggled in coverage, and Stupar's been a big part of that. But he's an athletic and aggressive player who's come up big the last two weeks.
He intercepted Russell Wilson in Week 8, and had a huge, goal line forced fumble against the 49ers last week.
Between the two LBs, Robertson may be the better player, and neither can compare to oft-injured Ellerbe, who was spotted at practice on Wednesday.
But Stupar's made game changing plays throughout the season. He's someone to look out for.
More from Predominantly Orange
This article originally appeared on