Behind Enemy Lines: Houston Texans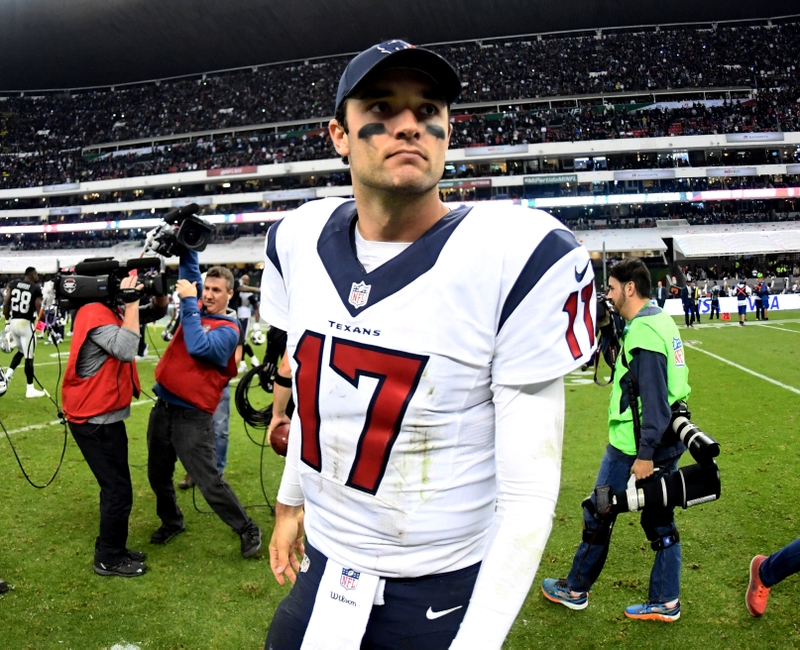 The San Diego Chargers will play a crucial game with the Houston Texans on Sunday, and to gain more insight into that matchup, I spoke with Josh McSwain of Toro Times. Below is a Q&A that I conducted with him.
To read my answers to the questions he asked me, click here.
Q: The Texans seemed to be on the wrong end of some terrible calls last Monday night. What must the team do in this game to get that sour taste out of its mouth?
A: "Honestly, win. I'm not sure what else these is you can say. The play of Brock Osweiler has been heavily criticized all year, but he did his part to get the win on Monday night. The failure lied with the coaching staff for not making adjustments on defense to cover the running backs of the Raiders and questionable play calling and clock management. The only one of the calls that people complained about that I majorly disagreed with were the third and fourth downs late in the game that looked like pretty clear conversions to me."
My Take: Though I also disagreed with the touchdown that Deandre Hopkins scored by tight-roping the sideline in the first quarter, which he was jipped out of, that's neither here nor there. I suppose that winning is the only ailment after a loss like that. Let's hope it's not this week where they get it, right?
Q: If you were in the shoes of Texans offensive coordinator George Godsey, what kind of gameplan would you draw up to attack the San Diego defense?
A: "I am not most familiar with the Chargers because I haven't seen a lot of them this season, but I think I am more comfortable running between the tackles with Brandon Mebane (unfortunately) out for the season. So go with some ball control and try to keep Philip Rivers off the field, but don't be afraid to take some shots deep to Will Fuller. He has been underused this season and I think getting the deep threat going is what Houston needs to do to help both the run game and DeAndre Hopkins be more productive."
My Take: I think I would run the ball as much as possible with Lamar Miller as well. I don't think the Chargers are going to be afraid of Brock Osweiler throwing the ball. Casey Hayward should provide enough problems to keep Hopkins at bay, but Will Fuller is an interesting player. However, he has just seven receptions in his last four games.
Q: How badly has Brock Osweiler struggled in his first year in Houston? Has he been that bad, or are his struggles over exaggerated by the media?
A: "Some of both. While the media does focus on the bad times (which have been bad), there have been a few good moments. His performances against Kansas City, Minnesota even Jacksonville (99 yards) have been bad but he led a great last minute comeback against the Colts. Let's not forget he's in his first year in a new system with new players and all. With these rookie quarterbacks coming in having success in their rookie year, fans have gotten impatient. I think he should get at least one more year in this system before thinking about taking any action."
My Take: I agree. Osweiler has struggled, but he still has the kind of skills you want in your quarterback. A strong arm and mobility for a guy his size, he just needs to get better with his decision making.
Q: Tell us about a player on the Texans roster we may not be familiar with who you could see having a hand in a Texans victory this Sunday.
A: "If he plays, I'm going with corner A.J. Bouye. He has been a breakout player this season, making a lot of plays from the nickel corner position. Philip Rivers loves to distribute the ball, so I imagine the Texans will play in a lot of nickel and dime packages on Sunday."
My Take: This is a good answer, as Rivers does like to put the ball in the air. I feel that if the Texans want to win this game, stopping Melvin Gordon will be their biggest hurdle.
Q: Give us a prediction. How do you see this one playing out?
A: "The Texans haven't lost a game at home all year, and should be the better team in this one. Watching how the Chargers have blown leads in close games repeatedly this season, it does make it hard for me to see an upset. But I really do think the Bolts will keep it close, and honestly since they have nothing to lose the Texans should be on high alert. There always seems to be a team with nothing to play for that throws a wrench into the playoff hopes of a team competing for the division. But even on a short week, the Texans will be mad about Monday night and scrape out a 24-20 victory."
I want to thank Josh McSwain for his time answering my questions. Enjoy the game.
More from Bolt Beat
This article originally appeared on