Bears vs Bucs: Five Questions with The Pewter Plank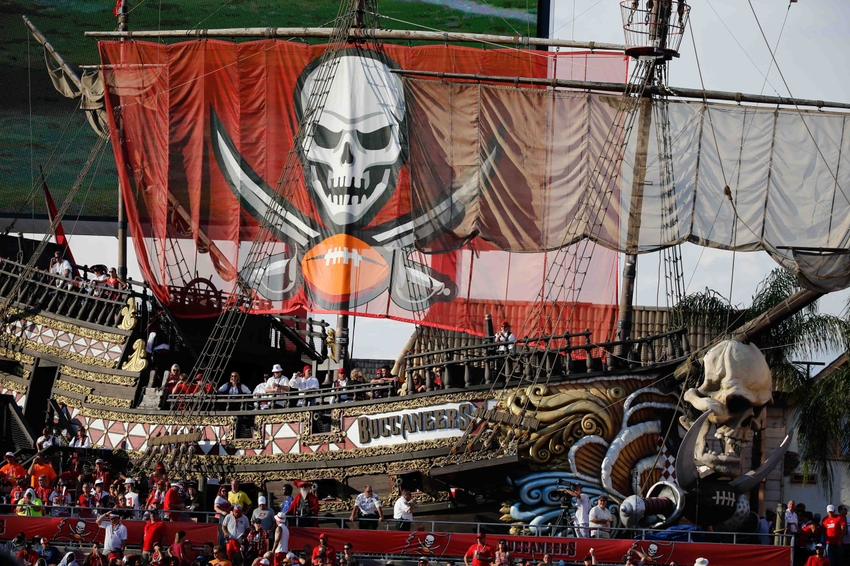 As we prepare for Bears vs Bucs, we get some insider information from our friends at The Pewter Plank.
The 2-6 Chicago Bears are coming off their bye week as healthy and rested as they have been all season. They even have a tiny bit of momentum heading into the game, having won their last game before the break.
The Tampa Bay Buccaneers are in a similar boat as the Bears as injuries have hurt their development and contributed to their 3-5 record. The Bucs are losers of two straight and post an 0-4 home record. Bears fans travel well and I expect a fair amount of Navy and Orange in the stands at Raymond James Stadium, so I hope that doesn't confuse the Bucs into thinking this is a road game.
To help us get an insider's take on the game, we enlisted the help of our friends at The Pewter Plank to give us an insider's point of view on the Bucs and answer our weekly Five Questions….
1. Former Bucs head coach Lovie Smith holds a place near and dear to many Bears fans hearts.  What happened in Lovie's return to Tampa and why was it such a flop?  Are the Bucs better off without him?
Lovie did have the team on the right track in the win column. Coming off of a six-win season, it was an interesting choice to let him go. The biggest thing was that he tried to fit players into his system on defense rather than playing to the strengths of his players, which led to his departure.
They made the move quickly because they didn't want to lose Dirk Koetter to another team, so here we sit. Are they better without him? Dirk has had some very curious moments so far in year one, so I would say that the jury is still out on that answer.
2. What's an outsider's view on the Bears? What do you see as their biggest strength? How about their biggest weakness?
More from Bear Goggles On
The Bears are an underachieving team in a tough division. The defense is tough, as the Bears' defense traditionally is. At 22 points per game, they would have the top defense in the NFC South. I have always been a fan of Jay Cutler, he gets a lot of unnecessary flack. He has a solid completion percentage for his career and his TD:INT ratio is 206:143. He is a good player.
The strength is the defense. It's not a flashy bunch, the numbers aren't gaudy, but they have been solid week to week. You also have Alshon Jeffrey on the outside, who is hard to ignore. The weakness is Cutler, when he isn't playing well. If he is on, he is great, but when he isn't he is a liability.
3. What can Jay Cutler and the Bears offense expect from the Bucs defense? How do you game plan against the Bears offense?
The Bucs defense has been a group that has had its trouble. They can't get the pass defense in order. Even the linebackers have had their moments of looking absolutely slow as molasses. They must get to Cutler in order to have a chance. The defense is healthy, and if the front four can get to Cutler the Bucs will have a shot. If not it will be a long day.
4. Give us an under the radar Bucs player on each side of the ball who Bears fans may not know yet but will have an impact on Sunday's game.
Fantasy Football Week 9: Starts, Sits, and Sleepers
On defense, I'll go with Noah Spence, the young rookie chosen early in the second round. He was brought on to ignite the pass rush along with Robert Ayers. It was a slow start but he has come on of late and racked up three sacks on the year, two in the last three games. His speed on the edge has started to show and he can be very dangerous.
On offense, Adam Humphries was here last year but he is far from a household name. He came on in 2015 when nobody else would and has continued to make a name for himself in 2016. He's the second leading receiver on the team and has gotten better and better in terms of chemistry with Jameis Winston
5. What's your prediction for Sunday? Please include a final score.
I think you guys take this one, as the Bucs have had a tough time at home in 2016. Bears win 24-10.
A big thanks as always to Alan Schechter and the guys at The Pewter Plank for their peek behind enemy lines to sneak preview Bears vs Bucs.
This article originally appeared on