Bears season preview: Predictions and analysis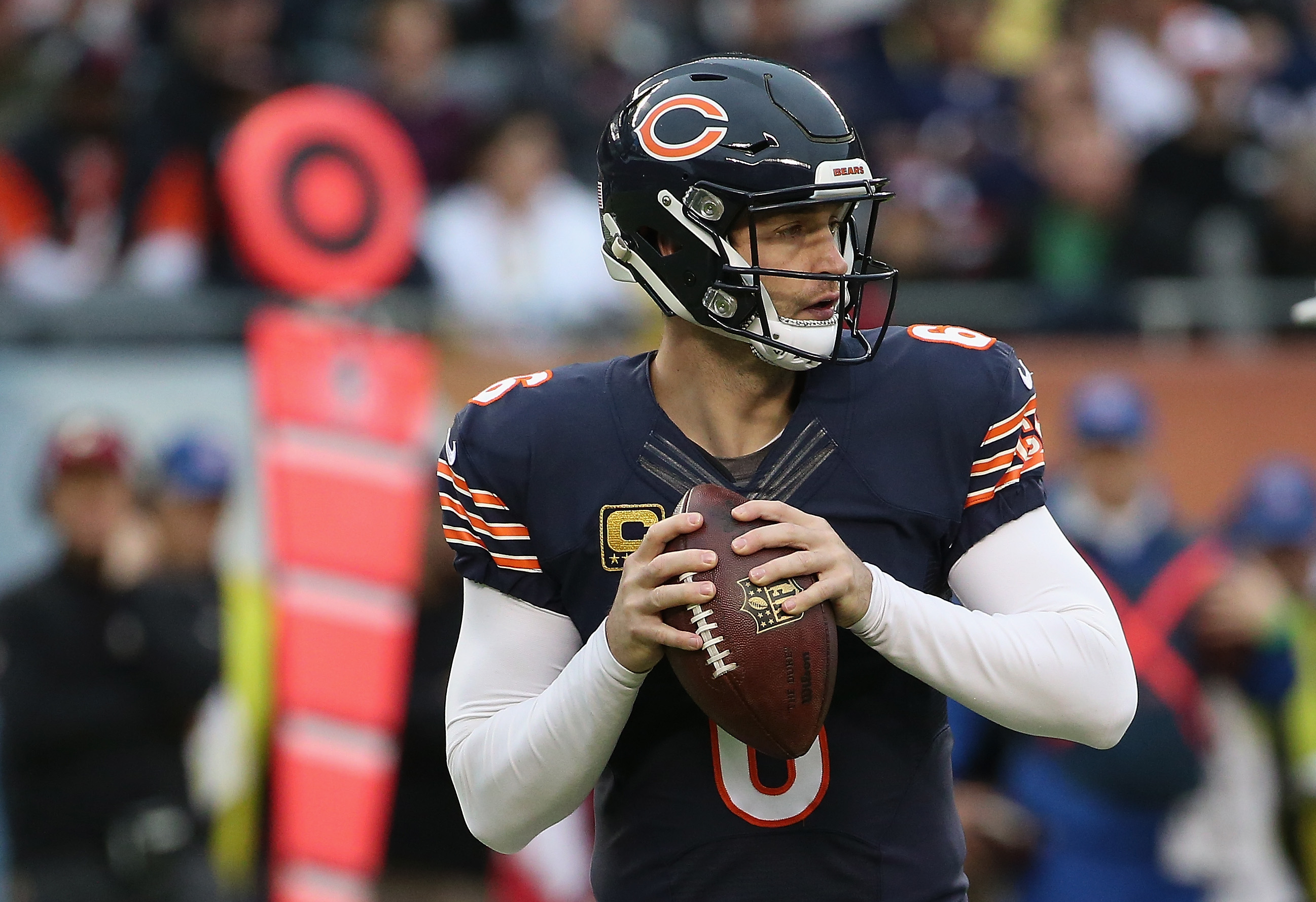 In 2015, the Bears ranked 26th in rushing yards allowed per attempt at 4.5. It was am embarrassing statistic for a franchise long hallmarked on great defense, especially up front.
General manager Ryan Pace attempted to rectify that problem in free agency, signing a pair of quality inside linebackers in Danny Trevathan and Jerrell Freeman. Trevathan was the best on the market at his position, capable of both heading downhill against the run and dropping into coverage against the pass. Freeman is a thumper and another quality veteran to help bring along the youth.
Pace knows that, in the NFC North, the way to the top is up the gut. The Minnesota Vikings are reliant on battering teams with Adrian Peterson, while the Green Bay Packers set up Aaron Rodgers' bombs with a steady play-action game. Chicago has to stop the run first and then focus on getting to the quarterback, something it ranked 22nd in with 35 sacks a season ago.
In that vein, Pace drafted Leonard Floyd in the first round out of the University of Georgia. Floyd is a project of sorts, coming into the NFL at 6-foot-4 but only 220 pounds. For an outside linebacker, that number needs to be at least 20 pounds higher. Still, the athleticism is there in spades and the quickness is undeniable.
If the front seven is improved, the secondary stands to be better by impact. Kyle Fuller was taken in the first round of the 2014 NFL Draft, and has yet to truly meet expectations. The flashes have been there, but Fuller remains an enigma in a defense that needs more answers and less riddles. Meanwhile, veteran Tracy Porter is a stalwart on the other side. Porter is 30 years old but hasn't lost a step, giving Chicago at least one reliable corner.
The Bears should make progress defensively, but it's hard to say that about the offense. Chicago still has Jay Cutler and Alshon Jeffery, but gone are Matt Forte and Martellus Bennett. In their places are Jeremy Langford and Zach Miller, respectively. While both have talent, neither boasts the sustained track record of their predecessor.
For Chicago, the offense is a work in transition. The Bears know that a 33-year-old Culter is not the future of the franchise. The next challenge for Pace will be finding that guy, something Chicago fans know all too well is a tough chore. Cutler's presence is a constant reminder that the team can only get so good before it hits a ceiling well short of the Super Bowl.
If things break right for the Bears, they could compete for a playoff spot. But in a tough NFC North, it won't be easy cracking .500 or a top-two spot in the division. Beating the Packers and Vikings in head-to-head matchups will be the key to ascension, something much easier said than done.
Schedule
Week 1 – at Houston Texans
Week 2 – Philadelphia Eagles (Mon.)
Week 3 – at Dallas Cowboys (Sun. night)
Week 4 – Detroit Lions
Week 5 – at Indianapolis Colts
Week 6 – Jacksonville Jaguars
Week 7 – at Green Bay Packers (Thurs.)
Week 8 – Minnesota Vikings
Week 9 – BYE
Week 10 – at Tampa Bay Buccaneers
Week 11 – at New York Giants
Week 12 – Tennessee Titans
Week 13 – San Francisco 49ers
Week 14 – at Detroit Lions
Week 15 – Green Bay Packers
Week 16 – Washington Redskins
Week 17 – at Minnesota Vikings
Chicago has a very balanced schedule. There are never more than two-game homestands or two-week road trips, and the bye week is smack dab in the middle of the grind. The Bears have to feel lucky, considering most teams get jobbed in one way or the other.
Furthermore, the start of the schedule gives Cutler and Co. a chance to get rolling. The Bears don't play a team that won double-digit games in 2015 until Week 7 when they travel to Lambeau Field, where they beat the Packers last season.
Draft class
Round 1 (9) – Leonard Floyd, DE, Georgia
Round 2 (56) – Cody Whitehair, OG, Kansas State
Round 3 (72) – Jonathan Bullard, DT, Florida
Round 4 (113) – Nick Kwiatkosi, ILB, West Virginia
Round 4 (124) – Deon Bush, S, Miami (FL)
Round 4 (127) – Deiondre Hall, CB, Northern Iowa
Round 5 (150) – Jordan Howard, RB, Indiana
Round 6 (185) – DeAndre Houston-Carson, S, William & Mary
Round 7 (230) – Daniel Braverman, WR, Western Michigan
While the choice of Floyd was met with a lot of anger in April from folks in the Windy City, he projects to be a very nice player down the line. In the more immediate sense, Chicago could have gotten starters in Whitehair and Bullard, who both dropped further than expected.
The Bears need help in the trenches and lined themselves up to get some in the draft. Bullard is an athletic player who can stop the run as an end in the 3-4 scheme. Chicago also got a steal in Hall, who many believed to be a second-day talent.
Offseason moves
Acquired
Jerrell Freeman, ILB (3 years, $12 million)
Danny Trevathan, ILB (4 years, $28 million)
Lost
Matt Forte, RB (NYJ – 3 years, $12 million)
Martellus Bennett, TE (Trade with NE)
X-Factor
Are the Bears going to get anything out of last year's first-pound pick, Kevin White? White needs to take over the spot vacated by Brandon Marshall last season and become a threat, even if he takes a bit to fully grasp and understand the offense.
White is the No. 2 receiver on the depth chart behind Jeffery, but considering the injury history there, White could be the top target by October. He needs to be ready and able, helping to lighten the box for Langford.
Bottom Line
Chicago is getting better and has the right head coach in Fox, but it is not there yet. The defense is going to be much-improved with the additions of Freeman and Trevathan up the middle, finally being able to stop the run.
However, Cutler leaves a litany of question marks as he always does, and the secondary needs more help. The Bears are going to be more competitive this season, but they won't be threatening for a playoff spot come January.
This article originally appeared on