Bears' Ryan Pace Interest in Brad Kaaya Makes Sense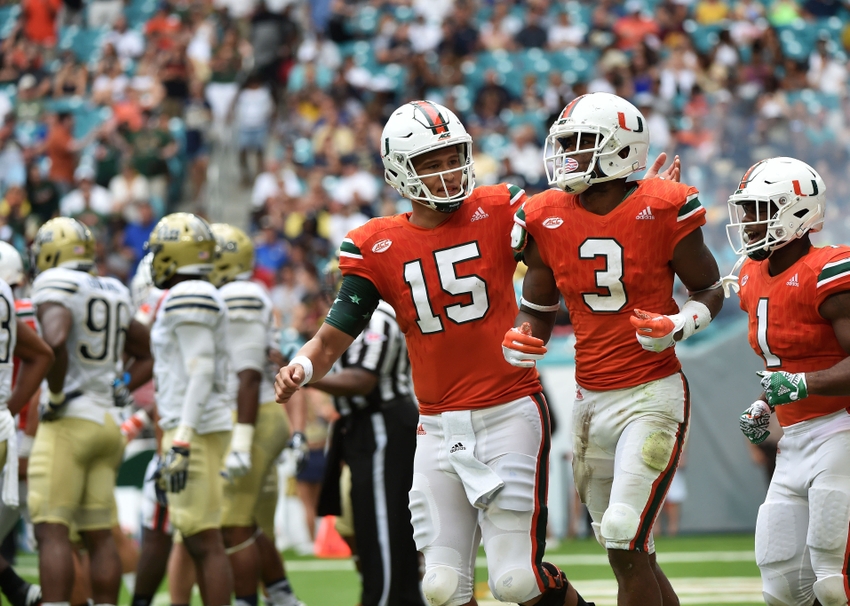 It's been reported for the past couple weeks. The Chicago Bears seem to have heavy interest in Miami quarterback Brad Kaaya.
Otherwise it makes little sense that GM Ryan pace would attend two Hurricanes games in two consecutive weeks against Notre Dame and Pitt. It's no secret to anybody that the Bears have reached a tipping point with their quarterback position. Jay Cutler remains the starter but he's getting older and continues to suffer bothersome injuries. Nobody questions his toughness but rumors persist the coaching staff would prefer to start searching for a long-term replacement.
To date Pace has yet to select a quarterback in two NFL drafts. This despite his claims that he'd prefer to draft one every year. He received a lot of criticism for not taking Dak Prescott this past year, who is now thriving in Dallas. Regardless, it feels like just a matter of time before he finally gets his guy. The interest in Kaaya is significant, and for those who know the history it makes plenty of sense.
A few things that stand out about Kaaya are his strong arm, good size, and quiet burning desire to win. He doesn't come across as a rah-rah guy but at certain times that competitiveness comes through. The same things were said about former Oregon star Marcus Mariota. Now of course Kaaya is not Mariota. He doesn't have the same mobility or athleticism. However their personalities, at least on the surface, seem to sync up quite well.
For those who probably don't remember, there were strong indications that Ryan Pace really wanted Mariota last year. Ian Rapoport of NFL Network confirmed it.
"The St Louis Rams have had conversations, the New York Jets have had conversations and the hometown Chicago Bears have also touched base with the Tennessee Titans about possibly moving up to No. 2 to select Mariota."
Tennessee proved unwilling to move and selected him instead. Since then Pace has carefully bided his time, awaiting another opportunity. It seems from his interest in Kaaya that he prefers the sort of mental makeup that the two share. Along with the size and live arm. There are plenty of doubts surrounding the Miami quarterback given his shakiness under pressure and erratic accuracy. At the same time these are problems that could vanish with better coaching and more experience.
Kaaya understands playing in a pro offense better than any other QB in the 2017 class and should be available in the 2nd round. If Pace believes his problems can be worked out, then this is an ideal scenario for him because it leaves the 1st round pick open to find another top talent for elsewhere on the roster.
This article originally appeared on