Bears at Packers: Game preview, odds, prediction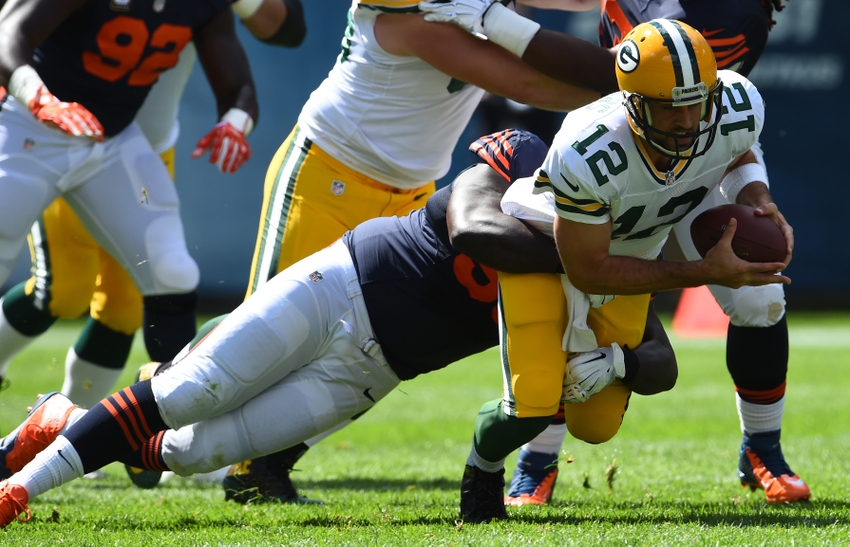 NFC North rivals will face off as the Green Bay Packers host the Chicago Bears on Thursday Night Football in NFL Week 7.
To kickoff the Week 7 slate, the Green Bay Packers will host the Chicago Bears on Thursday Night Football. The Packers enter this game at 3-2, after a 30-16 loss to the Dallas Cowboys last week. The Bears come into this one at 1-5 after dropping a tough one 17-16 against the Jacksonville Jaguars in Week 6.
This is a long-time rivalry game between two historic franchises, and both teams need to look at this as a must win situation.
The Bears were not necessarily supposed to good this season, but their 1-5 start is less than ideal. Injuries have certainly played a part, but the Bears look like one of the worst teams in the NFL.
If they are going to turn their season around, it must happen quickly. A win on the road against their biggest rival would be a great start.
The Packers' 3-2 record is not terrible, but they certainly do not look like world beaters. Aaron Rodgers has struggled mightily this season. It would be unwise to count Rodgers out, but he does not look anything close to an elite level NFL quarterback right now.
Can the Packers get back on track this week against the Bears? It is certainly a good matchup for them to do so.
Rodgers and the Packers' offense will face a Bears' defense that has been killed by injuries. That being said, Vic Fangio has this unit playing pretty well. The Bears do not have the depth and overall talent to be a dominant defensive unit, but they are not going to roll over against the Packers.
If the Packers' offense will have to bring their "A" game if they expect to get back on track this week. Do the Bears have enough horses to slow down guys like Jordy Nelson, Randall Cobb and Eddie Lacy? They might if Rodgers continues to struggle.
Offensively, the Bears have been a little better with Brian Hoyer under center. Hoyer is a much better option for the team at quarterback than Jay Cutler. However, he is not the guy who will lead them to the promise land.
Wide receiver Cameron Meredith has emerged as a strong option for Hoyer in recent weeks. Also, Alshon Jeffery continues to be the biggest weapon in the team's arsenal.
Rookie running back Jordan Howard has played well when given the opportunity, but he has a tough matchup this week against the Packers' stout run defense.
Odds
Line: GB -9
Over/Under: 47
The Packers enter this game as nine-point favorites at home. While they will likely get back on track this week against a poor team, nine points seems like a lot with the way Rodgers is struggling.
Predictions
These games between Green Bay and Chicago always seem to be close. This is one of the oldest rivalries in the NFL, and both teams will undoubtedly come out and give it their all.
I have a hard time believing that this Bears' team is going to come into Lambeau Field and win. However, these two teams are not that far apart right now. This game will be close.
Pick: Green Bay 21, Chicago 17
This article originally appeared on