Bears at Giants: Highlights, score and recap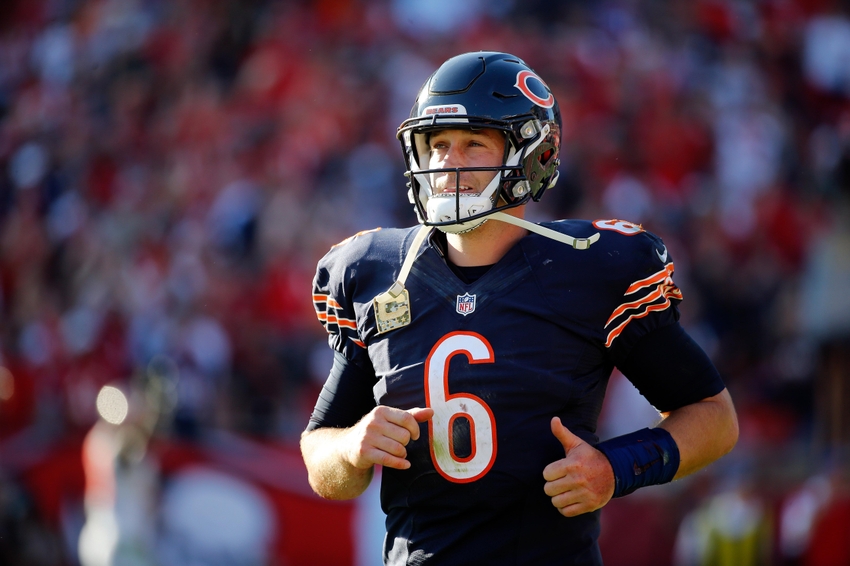 The New York Giants look to maintain their win streak when they host the reeling Chicago Bears on Sunday in Week 11.
Due to the Bears boasting a 2-7 record, this Sunday's matchup against the New York Giants may be overlooked. However, the Giants will not take this game lightly as this contest presents the opportunity for them to tighten their grip on a potential wild card playoff spot. A victory for the Bears would be beneficial for their confidence, as they have reached their lowest point this season.
The Giants will need wide receiver Odell Beckham Jr. to continue his stellar performance. He has been firing on all cylinders after beginning the season putting up abysmal numbers – 75.7 yards per game and zero touchdowns – way outside of his norm. Looking to eventually clinch their first playoff berth since 2011, expect the Giants to come out and defend their home turf where they are 4-1 this season.
Chicago comes into this game after losing their last game to the Tampa Bay Buccaneers. They have a depleted roster, losing pro-bowl receiver Alshon Jeffrey to suspension and Kevin White to injury. Chicago is desperate for offensive production; they will rely heavily on the running of rookie Jordan Howard. He just recorded his fourth 100-yard rushing game of the season last Sunday, and will need to be as big to knock off the Giants.
Highlights:
Highlights will be posted throughout the game.
Three Stars Prediction:
 Jordan Howard
Facing off against a Giants defense that ranks 14th in the league, Howard will need to take advantage of his opportunities. Look for him to be aggressive with the Bears having limited options on the offensive side of the ball. He will need to continue to shred on the ground, to put the Bears in position to win games late.
Eli Manning
Despite throwing two interceptions per game in their last three out of four games, quarterback Eli Manning still has 10 touchdowns in his last four games. While he will need to significantly improve his accuracy, he will need to continue to find the end zone to give his team the best chance to win. Look for Manning to put up big numbers against a Bears defense that ranks dead last in NFL defensive rankings.
Odell Beckham Jr.
Beckham will have to make some moves to get around Bears cornerback Tracy Porter, who leads the team in interceptions (2). Beckham has six touchdowns in his last five games and is averaging 94 yards per game. Don't be surprised when Beckham ends up being the best offensive player on the field on Sunday.
This article originally appeared on