Bears at Buccaneers: Preview, Predictions, and More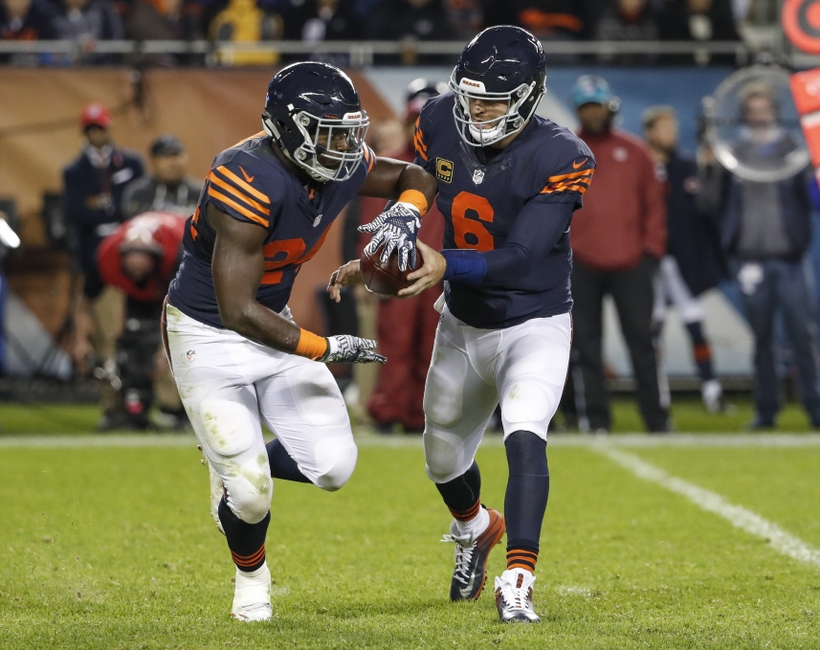 Chicago Bears vs. Tampa Bay Buccaneers
Just when you though the Chicago Bears were down and out, Jay Cutler returned and they got back to their winning ways. Now the question is if that was just a blip on the radar or if they've turned a corner with their quarterback returning. We'll find out on Sunday as they travel to Raymond James Stadium for an NFL Week 10 battle with the Tampa Bay Buccaneers.
Cutler wasn't outstanding in his return for Chicago, but he got the job done. He simply turned and handed the ball to Jordan Howard and that was enough. The rookie running back, Howard, was a beast in all sorts of ways as he scored in both the rushing and passing attack. Without question, the Bears will look to use him as a workhorse again. However, we also might see Smokin' Jay air it out a bit more in Week 10, as well.
Tampa has been plagued by inconsistency as a whole and with their leader, second-year quarterback Jameis Winston. There are times where you wonder if Winston could one day be the best player in the league one day. And then there are others where he's erratic and making bad decisions that result in turnovers. He'll need to be in form and smart against this Bears team as Chicago will put up points on the porous Bucs defense.
Here are the keys to victory for this matchup.
Keys to Victory
As strange as it may sound given the reputation of Cutler, I have no doubts about what the Bears can do on offense in this game. With Howard running the ball and Cutler having Alshon Jeffery and Zach Miller, they can attack the biggest weakness of this Tampa Bay team. However, their defense is another story. What they have to do in this game is simply force Jameis into bad throws. The Bucs have struggled running the ball, so Chicago has to sit on the pass and force the second-year Tampa quarterback into mistakes.
For that Buccaneers team, saying that their defense needs to perform better is a given. It's also something that they've not proven they're capable of in 2016. As the Bears will likely be sitting on the pass, though, they have to counteract what Chicago needs to do. Winston can't make dumb throws and/or unforced errors. He has all of the talent in the world and this is an exploitable matchup. If Tampa bay is to win, it's going to be on the back of Jameis and him not making mistakes.
Odds
Point Spread: Chicago -2.5
Moneyline: Chicago -140, Tampa Bay +120
Over/Under: 45.5
Prediction
Though the Chicago defense too looked amped up for Cutler's return, no one is thinking that either defense is good at all. However, I have less faith on that side of the ball in the Bucs and more faith in the overall attack of the Bears on offense. Subsequently, I'm taking the road team to pick up their second-straight victory.
Pick: Chicago Bears: 28, Tampa Bay Buccaneers: 24
This article originally appeared on