Bears at Buccaneers: 3 things we learned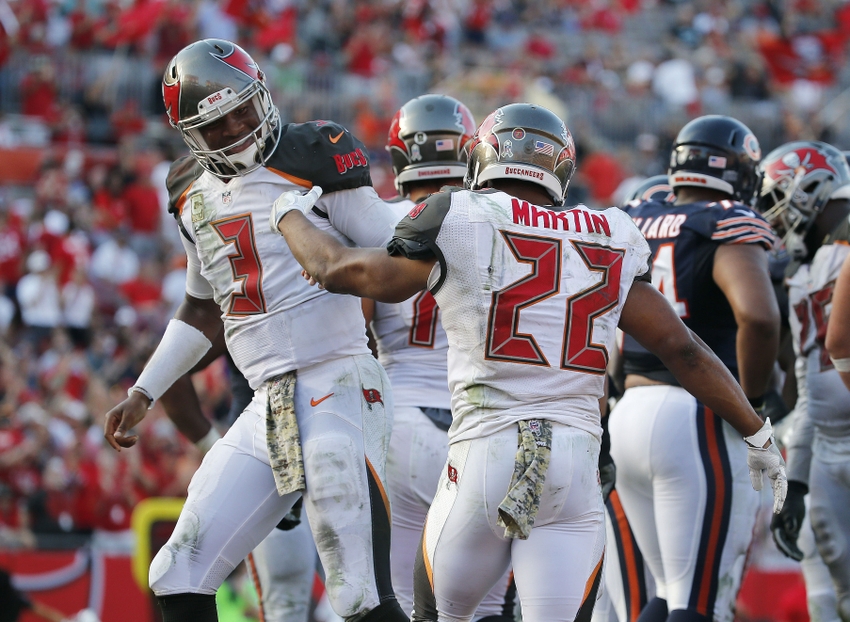 The Tampa Bay Buccaneers defeated the Chicago Bears on Sunday afternoon, 36-10. Here are the three biggest takeaways from this game.
The Tampa Bay Buccaneers clobbered the Chicago Bears on Sunday afternoon, 36-10. Tampa Bay improves to 4-5 on the season, while Chicago falls to 2-7 on the season.
Here are the three biggest takeaways from the Buccaneers' Week 10 win over the Bears.
1. It's time to hibernate in Chicago, Bears fans.
The Chicago Cubs won the 2016 World Series. Chicago, you can enjoy that forever. However, the city's NFL team is horrible. This was a cross-off game for the Bears. They had to win this game to stay alive in the NFC and they blew it.
A 36-10 loss on the road to a Buccaneers team that hadn't won a home game this season didn't do anything to inject optimism in this bad NFC football team. It's time to hibernate, Bears fans. Chicago's football season is over with. The 2017 NFL Draft will be here before you know it.
2. Tampa Bay can win games at home against bad teams.
The Bears are awful, but beating a bad Chicago team at home is a great win for a Tampa Bay club that had no home field advantage. For whatever reason, the Buccaneers have been unable to win home games for much of the last few seasons.
This win over the Bears can offer some confidence for when Tampa Bay plays at Raymond James Stadium the rest of the way. Getting this monkey off their back will allow the Buccaneers to play a freer brand of football at home. Seeing Jameis Winston play this loose has to be a good thing for Buccaneers' fans.
3. Jay Cutler, John Fox are probably elsewhere in 2017.
Chicago has some decisions to make this winter. Do they make changes at the quarterback and head coaching positions? That pitiful performance in Tampa on Sunday has to signify the end of both Jay Cutler and John Fox's days in the Windy City.
The Bears aren't as bad as the San Francisco 49ers in the NFC, but this is absolutely the second-worst team in the conference. They will be picking in the Top 10 of the 2017 NFL Draft.
It is increasingly likely that Cutler will be cut in favor of a rookie quarterback. That signal caller coming out of college probably won't have defensive-minded Fox as his head coach either. The Bears are a mess and cleaning house seems to be a far too occurring trend with this football franchise.
More from FanSided
This article originally appeared on