Ravens' Harbaugh likes Steve Smith Sr. as punt returner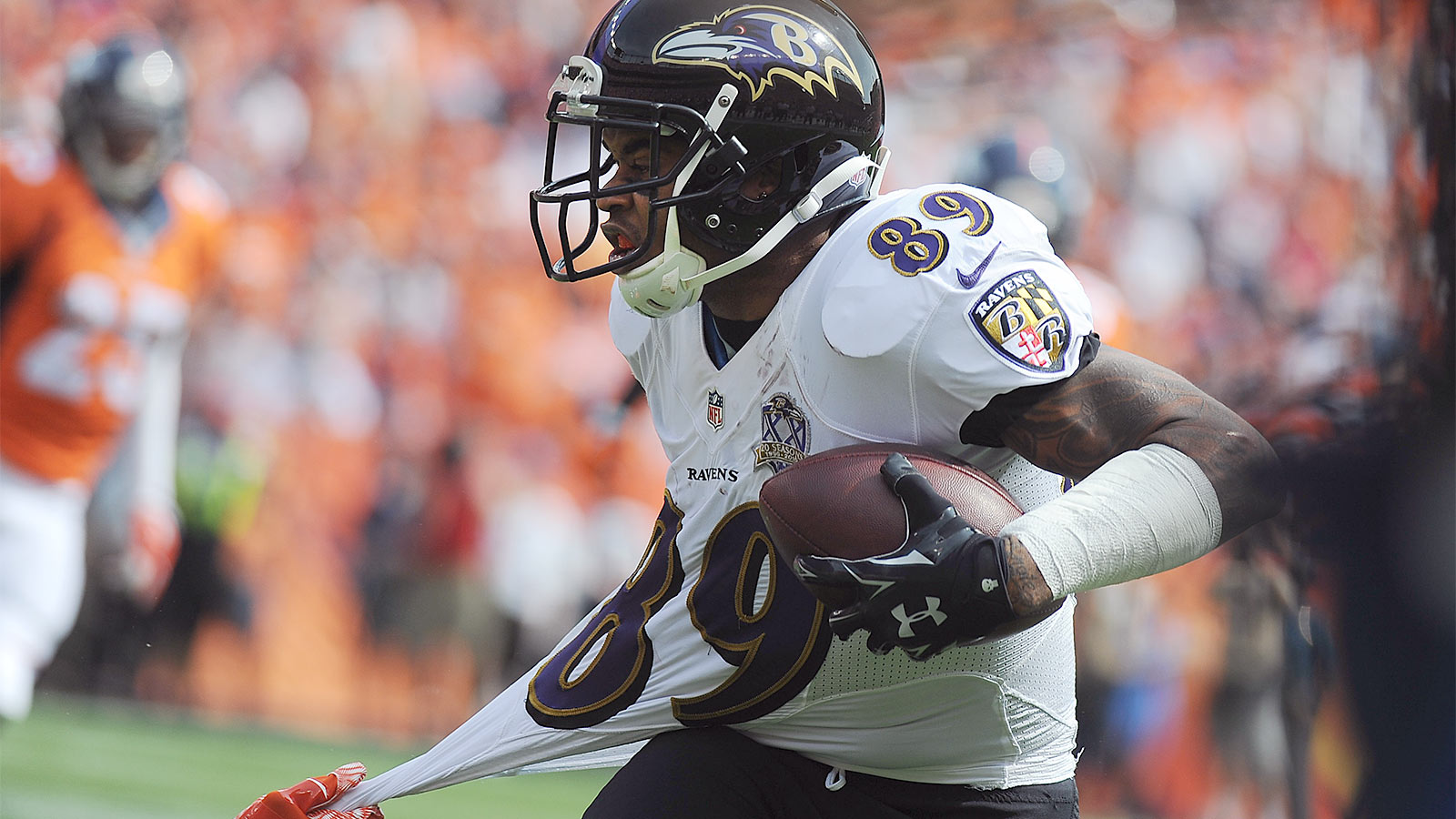 Ravens receiver Steve Smith Sr. got a chance to return some punts last Sunday for the first time since 2010 with the Carolina Panthers.
Judging from head coach John Harbaugh's comments, he'll get plenty more opportunities.
"Steve loves doing it, and I think he likes the blocking he's going to get from our guys," Harbaugh said per the team's official website. "And if he gets good blocking, any kind of a playmaker wants to be out there with the ball in his hands. So, he wants to do it. He looks good to me back there."
Smith was the deep man for both Denver punts, registering returns of 22 and 10 yards. It was a bit of a surprise to see him back there since many assumed Michael Campanaro would be the return man entering the season. Harbaugh apparently didn't think Campanaro had enough practice time to field punts.
"I didn't really want to put him in that environment, in that situation, where he hasn't done enough of it," Harbaugh said. "If 'Camp' gets more reps, he can go back there and do it."
h/t: Baltimore Ravens