Sounds like Steve Smith is unhappy with Ravens defense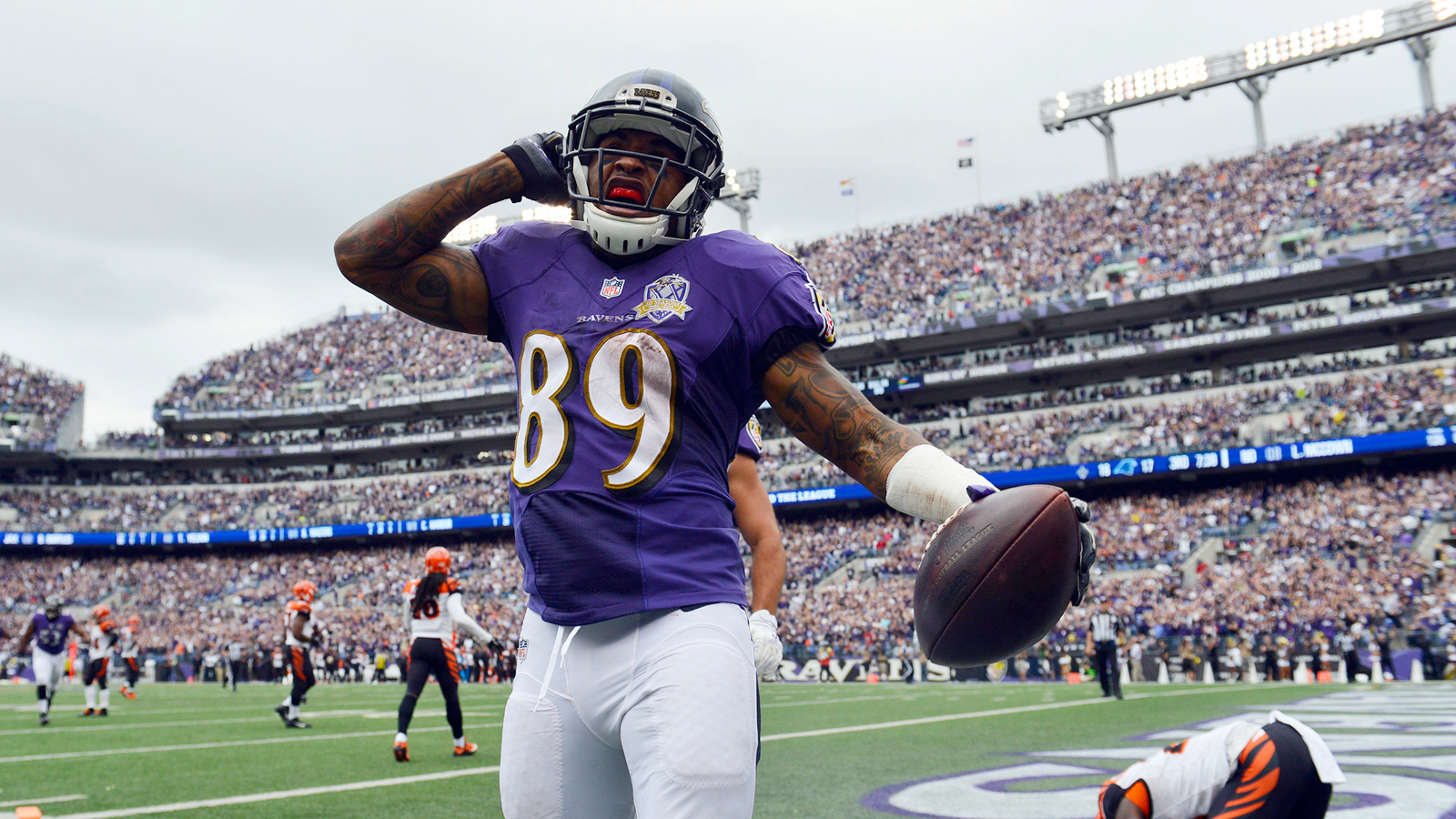 Steve Smith Sr. did everything he could to get the Ravens into the win column Sunday, but 13 catches for 186 yards and two touchdowns was not enough.
On his way off the field after Sunday's 28-24 loss to the Cincinnati Bengals, Smith seemed to question the team's effort on the defensive side of the ball.
"Offensively we played our butt off, you know," Smith said in an on-field interview with the team's official website right after the game. "We gotta have both sides of the ball playing, playing hard, wanting to finish the game, and we just didn't have that. Bottom line."
Chalk it up to frustration now that the Ravens are 0-3, but Smith may have a point. Bottom line, as Smith said, is the Ravens blew two leads late in the fourth quarter. Although one of those leads did come as a result of C.J. Mosley's 41-yard touchdown after Elvis Dumervil strip-sacked Bengals quarterback Andy Dalton, you simply can't allow your opponent to march 80 yards with ease on two straight drives and expect to win.
Despite proclaiming that losing pisses him off, Smith was more subdued in his post-game press conference, saying the offense shares the blame because of a listless first half.
"We were moving at a slow, snail's pace in the first half. We finally woke up in the second half," Smith said. "Offensively, we didn't do anything to help our defense. We put them in crucial situations. We made key mistakes."
MORE NEWS:
Want stories delivered to you? Sign up for our NFL newsletters.