Ravens block punt for TD after Steelers inexplicably forget to block a player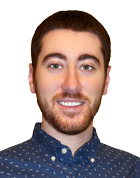 The Pittsburgh Steelers have been atrocious on offense in Ben Roethlisberger's return to the field, and their struggles have spilled over into special teams, too.
On fourth-and-8 from their own 33-yard line, the Steelers attempted their ninth punt of the game. Not even that went as planned. The Ravens blocked it as the Steelers inexplicably forgot to block Buck Allen, who stormed in to block it and take out the punter. The ball was scooped up by Chris Moore and taken into the end zone for a score.
After three quarters, the Steelers had more penalty yards (89) than total yards (69), which isn't good. Roethlisberger redeemed himself a bit by throwing a 23-yard touchdown pass to Antonio Brown on the next drive.
The @steelers forgot to block @realbuckallen.
So he BLOCKED their punt.@Ravens recover.
Ravens SCORE. #RavensFlock https://t.co/hcjryQbSC9

— NFL (@NFL) November 6, 2016