14-year-old cancer survivor announces Ravens draft pick with a big fist pump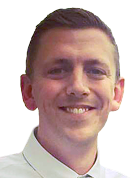 T.J. Onwuanibe wanted to announce the Baltimore Ravens' first-round pick at the NFL Draft, and the 14-year-old who has been battling a rare brain cancer got his chance Thursday.
The eighth-grader got an intro from commissioner Roger Goodell, a nice ovation from the Philadelphia crowd, and then totally fell into his role, dropping a righteous fist pump as he announced that his favorite team had selected Alabama cornerback Marlon Humphrey with the 16th overall pick:
.@Ravens pick: @marlon_humphrey

Brought to you by one awesome kid. #NFLDraft pic.twitter.com/R1r5nQwSu7

— NFL (@NFL) April 28, 2017
Onwuanibe, a Maryland native who roots for the Ravens, was diagnosed with a rare form of brain cancer in 2015 but is now in remission. The Make-A-Wish Foundation heard his desire to attend the draft and worked with the Ravens to arrange to send him. Baltimore coach John Harbaugh delivered that news to him just last week:
#FeelGoodFriday Today, local wish kid TJ learned his wish to announce the @NFL draft pick for the @Ravens will be granted! #NFLDraft pic.twitter.com/2Ca0PqxLR4

— Make-A-Wish Mid-Atl (@WishMidAtlantic) April 21, 2017
Good work, T.J.