Ravens still confident despite 'gut-wrenching' 0-2 start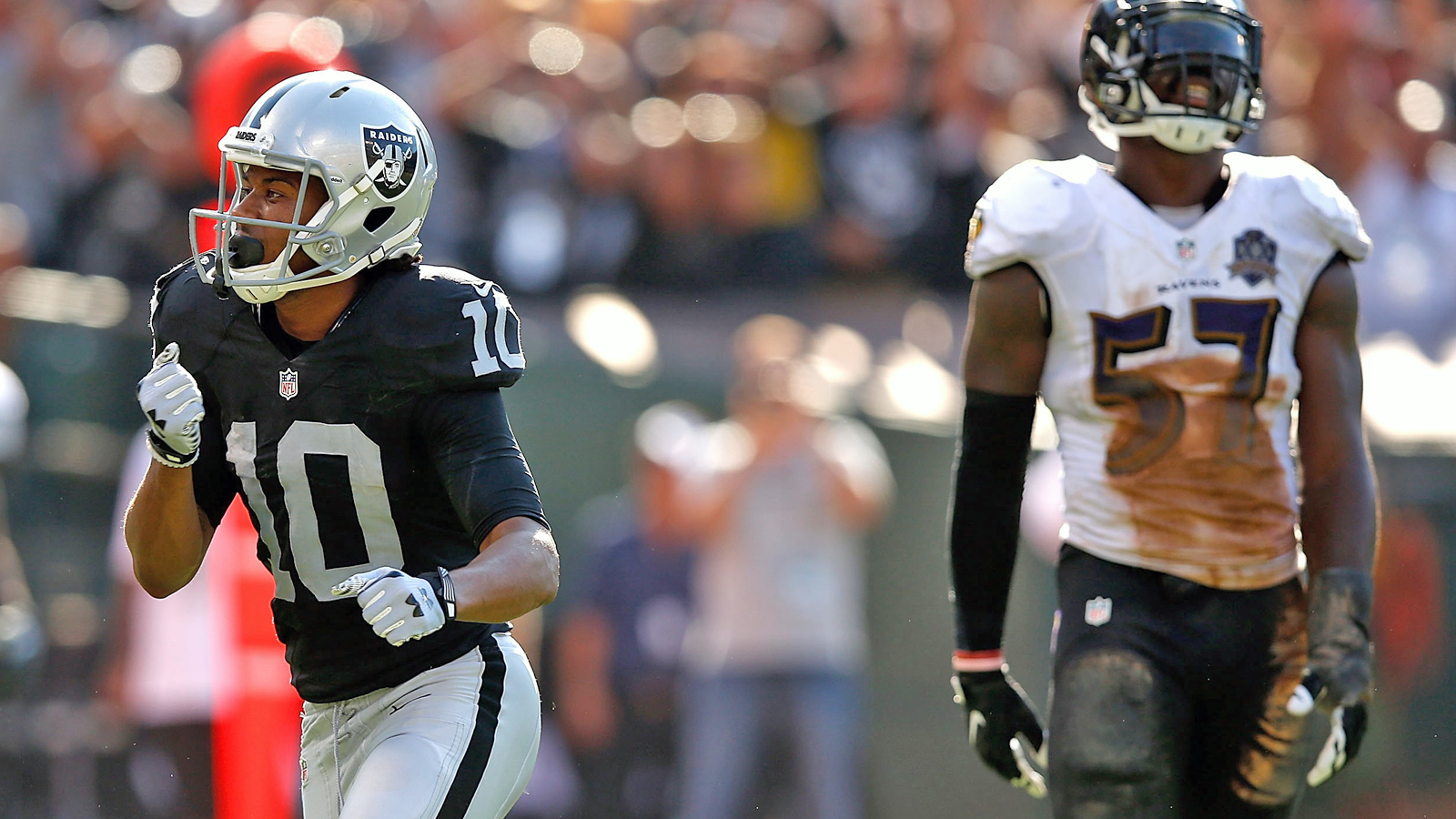 The Baltimore Ravens are 0-2 for the first time in John Harbaugh's eight seasons as head coach. Once a trendy Super Bowl pick, the Ravens now have a major uphill battle just to make the postseason.
Since 2009, only two teams have made the playoffs after dropping their first two games. Going back further to 1990 when the playoff field was expanded to 12 teams, just 23 of 204 teams that began the season 0-2 made the postseason.
While the Ravens didn't deserve to win either of their two games in Denver and Oakland, they are still confident. After all, they still had a chance to win both games despite failing on one side of the ball in each.
"We've been in tough spots before," said quarterback Joe Flacco, who bounced back from a dreadful game in Week 1 with 384 yards and two touchdowns against the Raiders. "We just have to make sure we keep our head down. We don't lose any confidence in this situation. We have to stay tight knit."
The recipient of Flacco's two touchdown passes in Oakland is sickened to go back home to Baltimore without a victory.
"It's extremely difficult," said tight end Crockett Gillmore. "To be 0-2 is kind of gut-wrenching, the way we worked and the way we go about our business. But it's two games, and then we move on and go to work tomorrow."
Flacco's favorite target, Steve Smith Sr. had 10 receptions for 150 yards in Sunday's loss. One more catch late in the fourth quarter would have given the Ravens a touchdown lead, but Flacco's throw to the end zone was high. A field goal and a 33-30 lead ensued. Smith said after the game that he and his teammates have no choice but to step up their game.
"We have to show up. We can't pack it in, we can't feel sorry for ourselves," Smith said. "We have to go out there and make plays, we have to play better, and be grown men."
h/t: Baltimore Ravens
MORE NEWS:
Want stories delivered to you? Sign up for our NFL newsletters.