Watch Joe Flacco set a Ravens record with a 95-yard TD pass to Mike Wallace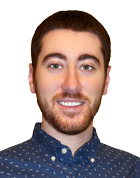 Joe Flacco and the Baltimore Ravens have struggled on offense this season, ranking 27th in total yards. You wouldn't know that by watching Sunday's game, however.
The Ravens got off to a 7-0 lead against the Steelers in the first quarter as Joe Flacco hit Mike Wallace for a 95-yard touchdown. It was just a simple slant pattern that Wallace turned into a game-changer with his speed.
It was the longest play of Flacco's career, as well as the longest from scrimmage in Ravens history (regular season only).
Flacco was 4-of-7 for 141 yards, one touchdown and an interception in the first quarter.
THAT MAN CAN FLY!

Joe Flacco + Mike Wallace = NINETY-FIVE YARD TD! #RavensFlock https://t.co/ifbAhLyBud

— NFL (@NFL) November 6, 2016
Btw, that's the longest play from scrimmage in Ravens REGULAR-SEASON history. Shannon Sharpe's 96-yard TD in 2000 playoffs was longer.

— Ryan Mink (@ryanmink) November 6, 2016