Baltimore Ravens Free Agency 2017: 5 Cornerback Targets
Joe Schiller/FanSided via Ebony Bird

Fansided
I take a look at 5 cornerback targets for the Baltimore Ravens in free agency
The Baltimore Ravens defense was great last season, except for one area, and that was the corner-back position. The lack of depth in cornerbacks for the Ravens has plagued them for a number of years. Even with the great Ed Reed at the safety position, at times the team still struggled to surround him with talent.
Last season was no different. Injuries and poor play held the Ravens defense back from truly being great. Jimmy Smith's injury took away the #1 option. Shareece Wright and Jerraud Powers were not enough to fill the void. Because of this, receivers like Odell Beckham Jr., Dez Bryant, and Antonio Browns made the Ravens pay.
If you ask any Ravens fan or football expert, they will say the team's #1 need is a corner-back. They can accomplish this through the draft and also through free agency. If free agency is the option, here are 5 cornerbacks that the team should target.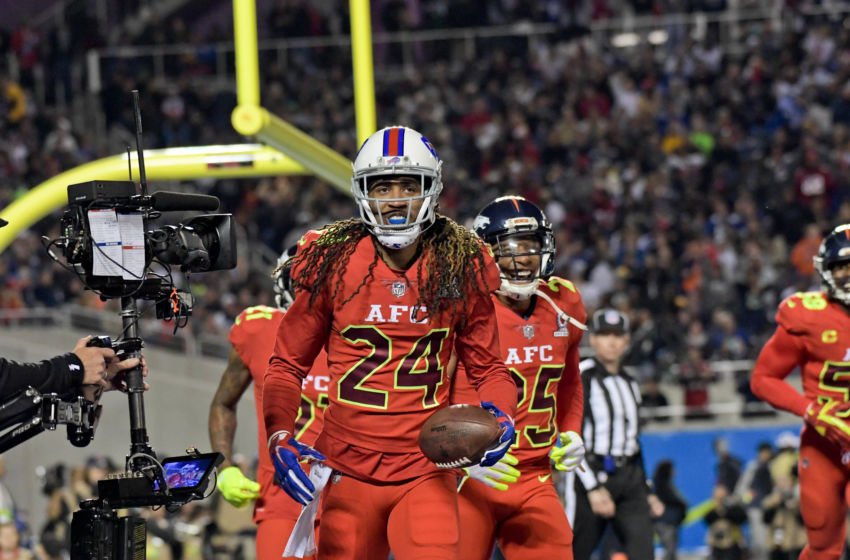 Stephon Gilmore
Stephon Gilmore is a hard hitting cornerback that would fit perfectly into the style of play of the Ravens. I think he is the most intriguing out of the 5 targets on this list.
Even for a struggling Bills team last season, he was able to come away with a career high 5 interceptions. He could be the long awaited answer to the Ravens cornerback problem. His play in 2016 was enough to earn him a spot on the AFC Pro Bowl team.
It is going to be hard to lure Gilmore away from Buffalo. With a good offense, their team is not far from being a contender. There are going to be a number of teams that will be bidding for his services. Gilmore will also most likely be looking for a decent payday from the numbers he has put up since he has been in the league. If the Ravens were to bring him in, he could go right along side of Jimmy Smith. He would be a major impact and could step up and be a #1 if Smith were to get injured.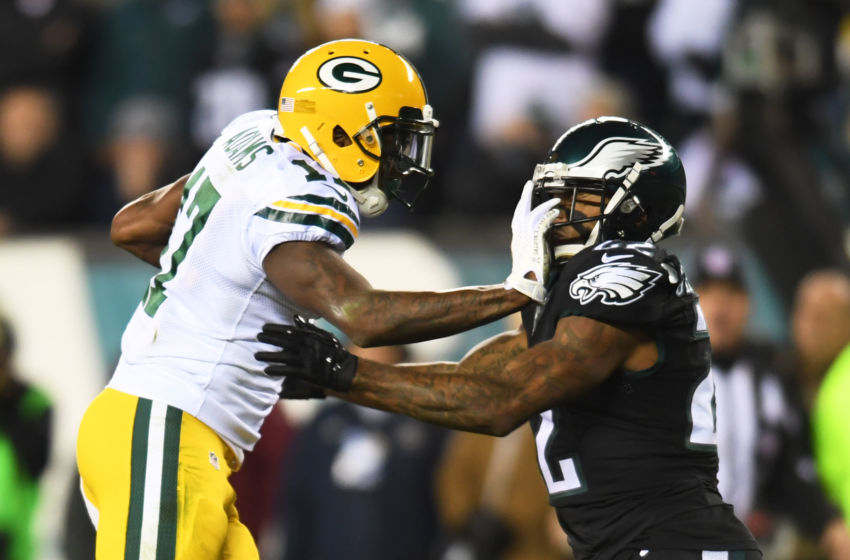 Nolan Carroll
There is no doubt that the Eagles were bad last season, including their defense. Nolan Carroll was a cornerback who did not have a great season in 2016 and was under constant criticism of Eagles fans.
No he is not a #1 cornerback, but the Ravens do not need him to be one. At his age, the team needs serviceable #2 and #3 cornerbacks who can play along Jimmy Smith.
It has been reported that the Eagles have been in contract talks with Carroll to try to keep him around, but there's a chance it could fall through. We saw this before with Elvis Dumervil and the fax mishap. If Carroll decides to take a shot at free agency, I think the Ravens should give him a chance. He is already 30 years old and his 2016 salary with the Eagles was only around $2 million. The Ravens could get him at a cheap price.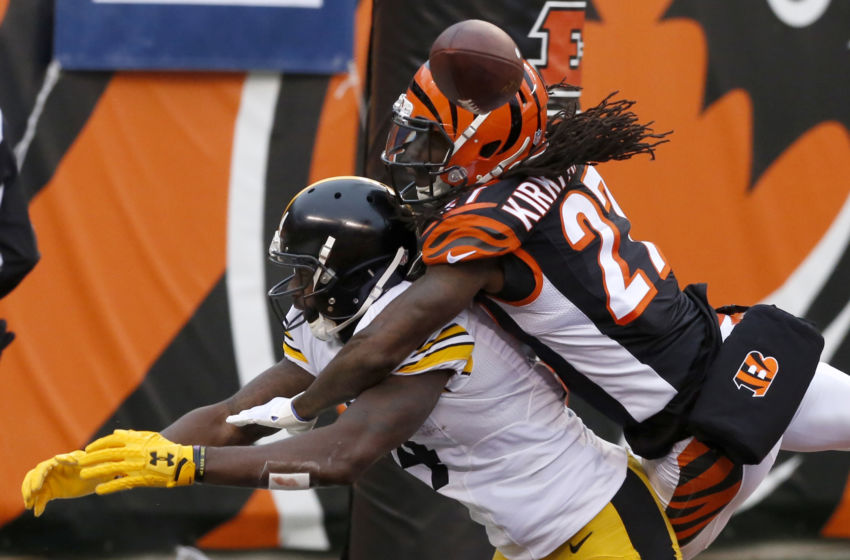 Dre Kirkpatrick
Dre Kirkpatrick was a highly touted prospect coming out of the University of Alabama. He was selected by the Bengals with the 17th pick in 2012, but has not lived up to first round expectations. With that being said, Kirkpatrick had one of his better season in 2016 and was able to tally 3 interceptions.
After watching Kirkpatrick two times a year, I think he would be a good fit. I think he has potential to be a very good cornerback in this league. Sometimes all it may take is a change of scenery.
He has experience playing on a physical team and he is from the same division. Acquiring a player from within the division could give the Ravens a bit of an advantage when they play the Bengals. It may not seem like a lot, but Kirkpatrick would know the tendencies of Andy Dalton and the Bengals offense.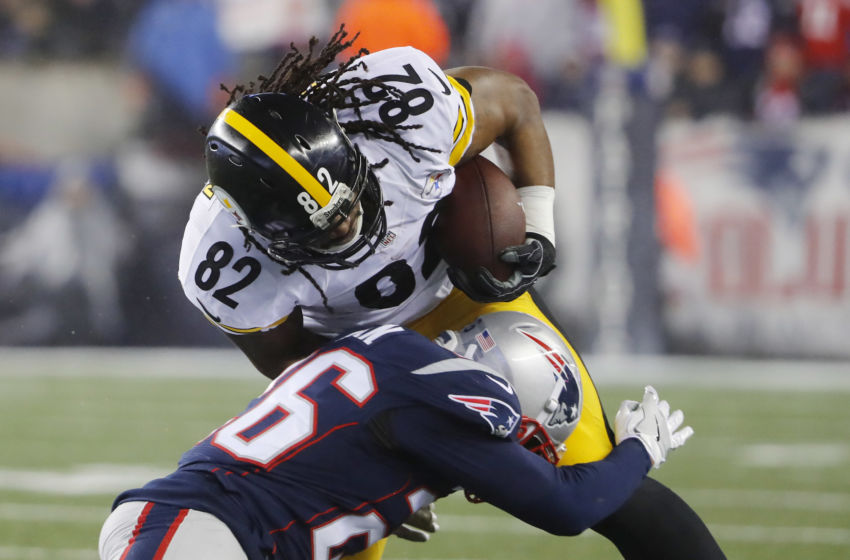 Logan Ryan
In an earlier article, I had put Logan Ryan as one of my free agent targets and I will continue to stick to that.
Logan Ryan has played absolutely fantastic this season. He has developed into one of the best young cornerbacks in the game and has a high ceiling. The Patriots are known for their offense, but their defense has vastly improved this year. Along with his great pass defending, Ryan can also make tackles in open space. Ryan combined for 92 tackles on the season. Malcom Butler might get most of the credit, but Ryan is neck and neck with him.
If you are unsure about his play, just tune in on Sunday and see it for yourself. He will most likely be matched up on Julio Jones or Mohamed Sanu most of the night.
There is a very small chance that Ryan will leave in the offseason, but there's always hope right? The New England Patriots would be dumb to let him go.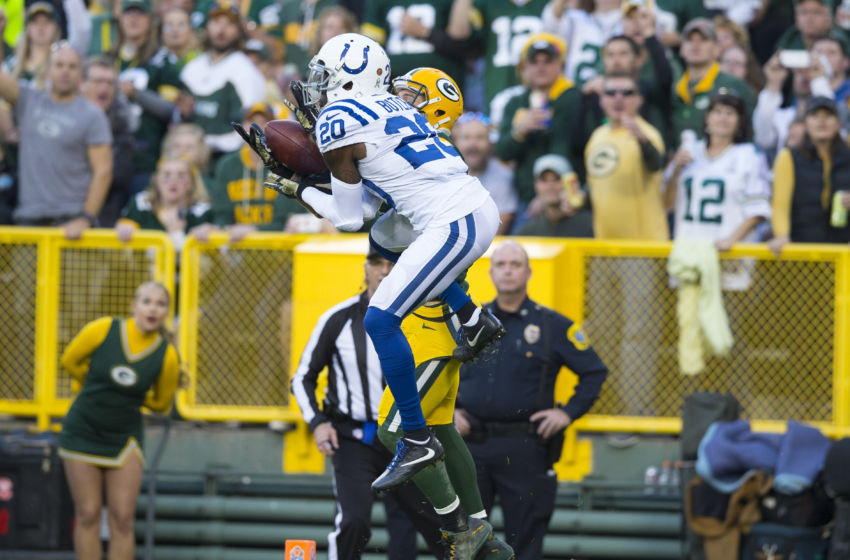 Darius Butler
Butler makes a good target for the Ravens because of his versatility. His natural position is at cornerback, but he also played at the safety position last season. If the Ravens find other options at cornerback, they could play Butler along side of Eric Weddle in the secondary. He is a hard hitter who knows how to lay the wood on opposing players.
Like Nolan Carroll, Butler is already at the age of 30 and the Ravens could negotiate for him to take a lesser contract to come and play for them. With their cap space situation, the Ravens do not have much of a choice.
MUST READ: Looking at The Best Super Bowl Prop Bets
During his time in Indianapolis, Butler has experience playing under head coach Chuck Pagano. Pagano spent 4 years with the Ravens as a secondary coach and defensive coordinator and had tremendous success with the Ravens. His style of defense translated over to the Colts defense as well. If Pagano likes him, then I can trust that he would be a good fit in Baltimore.
This article originally appeared on