Baltimore Ravens Cannot Take Red Hot Dolphins Lightly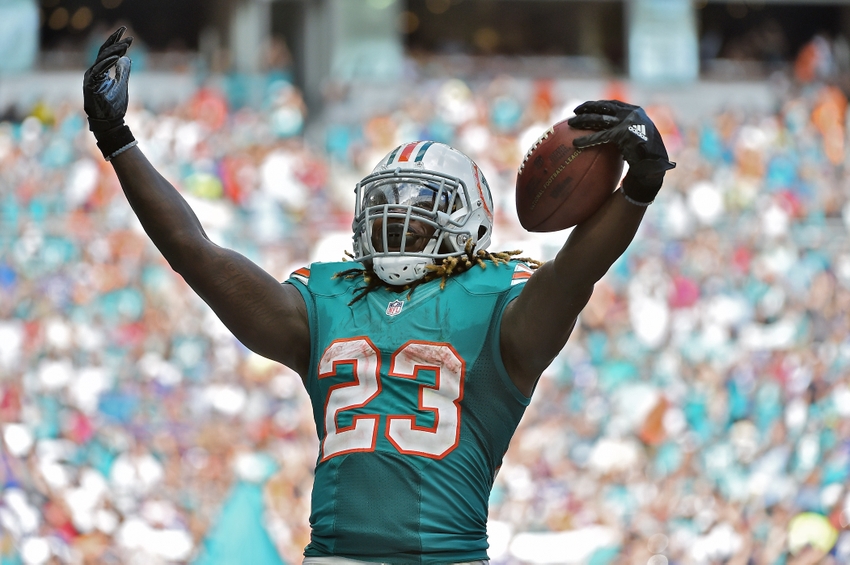 The Baltimore Ravens cannot take the Miami Dolphins Lightly:
It is tempting for the Baltimore Ravens to look ahead to the New England Patriots game. It's tempting to think that the season will ultimately boil down to the Christmas day showdown against the Pittsburgh Steelers. However the Ravens have to take care of business one week at a time. With an up and down season the Ravens haven't proven that they can successfully take anything for granted.
The Miami Dolphins are a team that is red hot right now. Miami has found their stride and the Dolphins are currently on a six game winning streak. A large part of their success is due to the rise of young running back, Jay Ajayi. Ajayi has 847 yards this season and is averaging 5.3 yards per carry.
The match up works in Baltimore's favor. The Dolphins running game ranks sixth in the NFL. The Ravens have the top ranked rushing defense. Miami ranks 28th in passing yards per game. On paper this is a win for the purple and black. All they have to do is stop Ajayi and make the Dolphins one dimensional.
The Dolphins rank 16th in total defense however they rank 30th in rushing defense. If ever there will be a week to lean on Kenneth Dixon and Terrance West, this is it. The Dolphins have a tough pass defense and a soft run defense. If the Ravens do what they should, they can steer into the Dolphins weaknesses.
However the Ravens make nothing easy and the Dolphins have been able to grind their way to some tough victories. For example the Dolphins looked down and out against the LA Rams yet managed to steal a 14-10 victory. John Harbaugh's team has been known to ignore the rushing game this season. If it makes sense, it doesn't mean the 2016 Ravens are going to do it.
The Bottom Line
The Dolphins have the capability of going on the road and winning. Miami may be 2-3 on the road, but the three losses came in the beginning of the season. This is a new Dolphins team, with a reinvented swagger.
On paper this looks like a Ravens win, especially because it's at M&T Bank Stadium. However, the Dolphins have won six straight games and have played much better football since their early season struggles. This may be an easier battle than the Ravens have against the Patriots, but they cannot look past the Dolphins.
More from Ebony Bird
This article originally appeared on