Baltimore Ravens: Can They Target Melvin Ingram In Free Agency?
Chris Schisler/FanSided via Ebony Bird

Fansided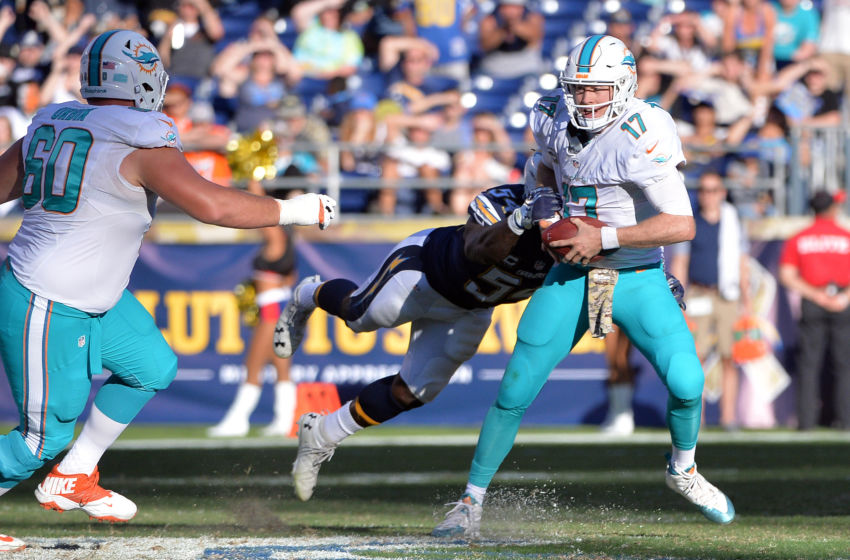 Melvin Ingram would be a game changing signing for the Baltimore Ravens, but could he be a realistic option?
If Ozzie Newsome and the Baltimore Ravens can be dreamers, Melvin Ingram would be the free agency acquisition of their dreams. The Ravens need a new star to emerge at the outside linebacker position. Terrell Suggs is in the final chapter of his storied career. Elvis Dumervil is probably on his way out. Instead of hoping that Matt Judon and Za'Darius Smith will be the future, they can get an established beast who can make things happen on the edge.
There's just one problem, the Ravens have very little cap space. Ingram is a star that hasn't even scrapped the surface of his potential. In his rookie season, Ingram only started two games. From 2013-2014 Ingram only played in 13 games due to injury. Ingram's wealth of talent started to show in 2015, when he had 10.5 sacks. This past season, Ingram put up 60 tackles, eight sacks and four forced fumbles. If he comes to Baltimore, he isn't coming cheap.
You would be surprised what is possible in the National Football League. At this time last season nobody imagined Eric Weddle would be wearing the purple and black in 2016. Pass rush wins championships, just ask the 2015 Denver Broncos. Ingram would bring back a spark to the Ravens. If the Chargers cannot retain his services, Baltimore has to get this guy.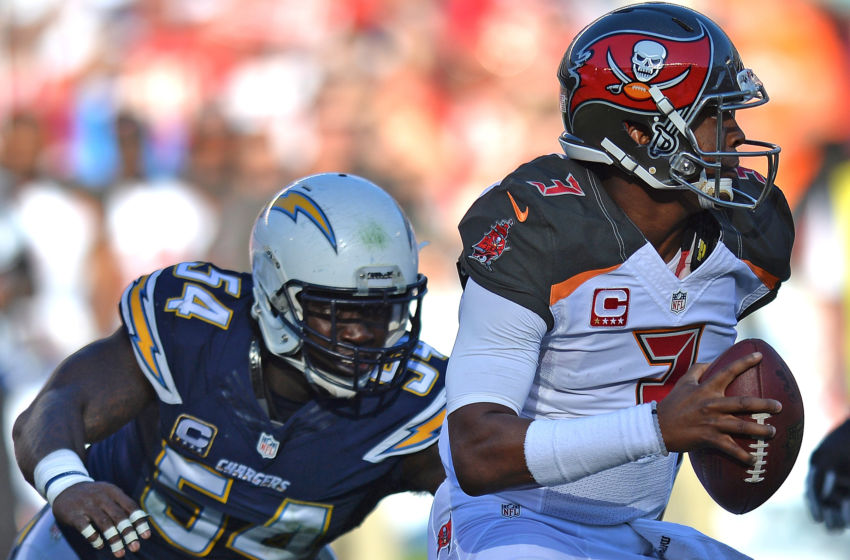 Here's my pitch:
Signing Ingram would be the type of splash that the Ravens seldom make in Free Agency. Let's see if I can sell this, Mr. Newsome has to want it as badly as I do, for this to happen. We have to remember that the lack of cap space is misleading. Dumervil, Lardarius Webb, Kyle Arrington and Shareece Wright should be given their pink slips. This would free up roughly $25 million in cap space. We also have to remember that these could be just several of the Ravens cap freeing moves. The key is wanting it.
The Ravens need big plays to come back to Baltimore. I have not stopped clamoring for a star receiver, and I won't. I adamantly believe that this is not the offseason for what's easy, it's the offseason for what is necessary. The Ravens missed the playoffs because they did not have enough superstars. Superstars are the lifeblood of a winning football team, and pass rushers are the difference makers on defense.
Ingram is a big 6'2″ 247 pound machine at the outside linebacker position. The Terrell Suggs like players don't grow on trees. Bringing in Ingram would be a real opportunity to find the next great Ravens pass rusher. Suggs and Ingram would be a potent combination, and Judon could still grow into a superstar himself. Pass rushers bring big plays to the defense, sacks, interceptions, quarterback fumbles. Mr. Newsome, do the fans a favor and bring these kinds of plays back to Ravens football.
My Final Statement:
The Baltimore Ravens look at 2017 with one mission. They must passionately steal the AFC North crown from the Pittsburgh Steelers. That means besting Ben Roethlisberger, Antonio Brown and Le'Veon Bell. That means getting Roethlisberger on the ground with bone crushing hits that are bigger then him. If the Ravens add a do it all outside linebacker, the kind that Ingram most certainly is, they have another weapon against the Steelers almost unfairly gifted set of weapons. Ingram would help the Ravens win in the AFC North, it's that simple.
The Ravens can free up cap space by getting rid of the players they don't need any more. Let's get younger and more dynamic Mr. Newsome. Let's do it. The Ravens could end up signing two or three free agents this March. A veteran receiver or a cornerback that won't break the bank could still be in play if the Ravens sign Ingram.
This is something that I hope happens for the Baltimore Ravens. Ingram may not be the most obvious Free Agency option, or the most affordable but it makes so much sense. It can happen, but the Ravens have to want it.
This article originally appeared on