Baltimore Ravens: 1st And 2nd Round NFL Mock Draft
Joe Schiller/FanSided via Ebony Bird

Fansided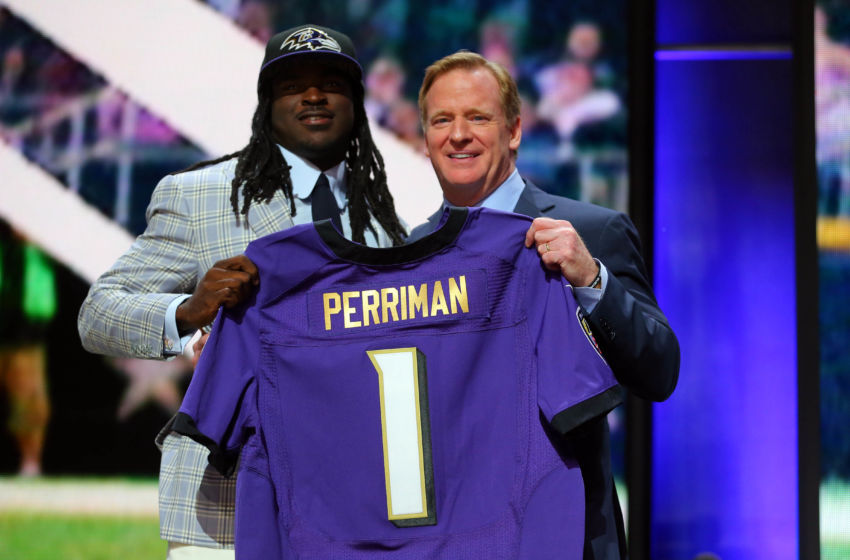 I take a look at a 2 round NFL mock draft for the Baltimore Ravens
The 2017 season is officially over and it is now draft season for NFL teams. The Baltimore Raven's first two picks are at #16 and #47. These picks are subject to change if a trade were to occur and the Ravens are known to do just that.
While it is difficult to predict where players will fall past the first and second round, I take a look at two possible players the Ravens could draft. There are a number of players the team could take, which always makes it intriguing to follow. There are needs on both sides of the ball including cornerback, wide receiver, offensive line, and linebacker.
How the Ravens draft will be telling to their success in the upcoming season.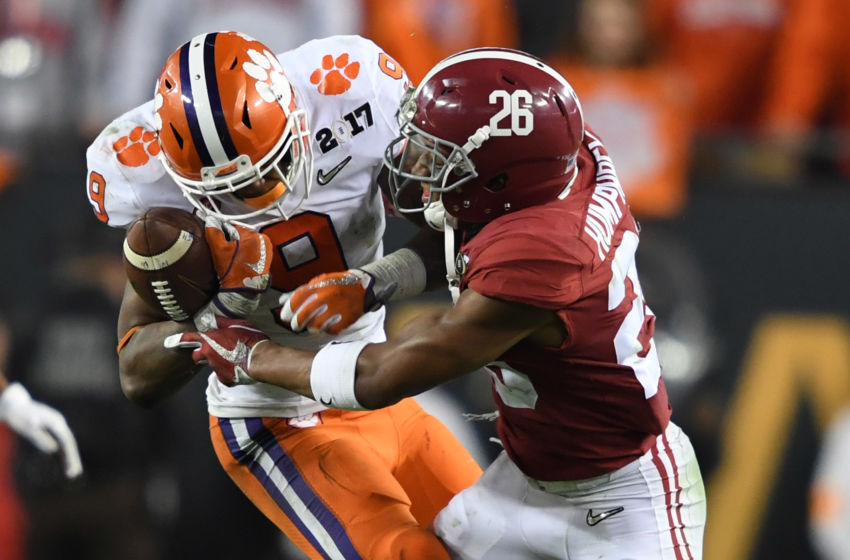 1st round: Marlon Humphrey (CB, Alabama)
There is no doubt that the cornerback position is the biggest need for the Ravens. Marlon Humphrey is a player that could fix that problem.
Humphrey came into the University of Alabama as a 5 star recruit and lived up to the hype. He was a two year starter for the Crimson Tide, racking up 81 tackles and 5 interceptions.
While Humphrey may be valued as a later first round pick, I think he would fit perfectly into the Raven's defense. He is a hard hitting corner that has no problem imposing his will on offensive players. His ability to play the ball is very impressive to watch. During the 2017 National Championship game, Humphrey deflected a number of passes away from Clemson receivers. While his team lost, he still played a solid game.
Humphrey has only played two years of college football, but that should not hurt his stock. The Ravens could place him alongside Jimmy Smith in the secondary to make for a deadly one-two punch.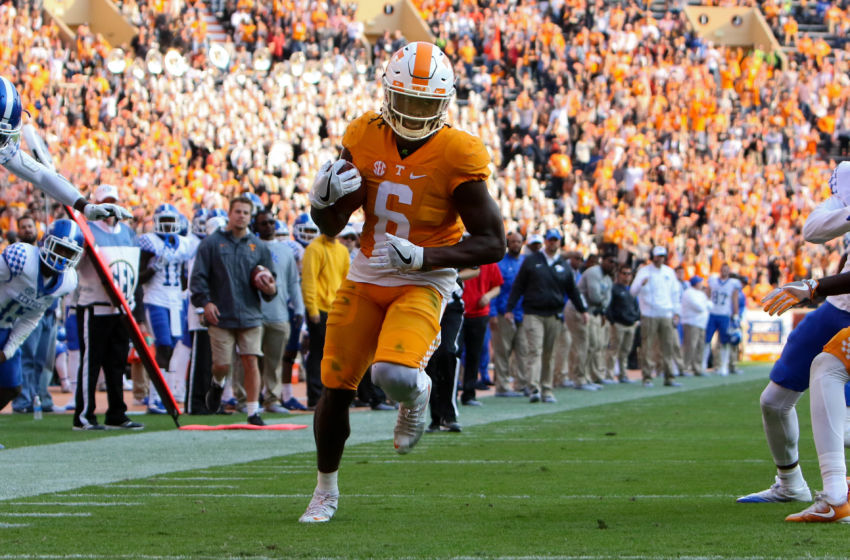 2nd round: Alvin Kamara (RB, Tennessee)
The Ravens do not necessarily need a running back in the first couple rounds, but Alvin Kamara is a special talent. He originally attended the University of Alabama but left after an arrest and suspension during his freshman year. Kamara transferred to Community College for one year before finding his way to the University of Tennessee
The Ravens have two promising backs in Terrance West and Kenneth Dixon, but coach John Habraugh spoke about bringing in another back. Kamara can be the explosive play-maker that the offense has been lacking in recent years.
He has a nose for finding the end zone and did it 23 times during his two short years as a starter. Once he gets the hand-off, his speed does the rest. The acceleration out of the back field is something that will directly translate to the next level. Along with his speed, he is a very shifty back. He breaks talks with ease, even at only 215 pounds. I can see him pairing well with Kenneth Dixon to make a lethal combination in the backfield.
Along with running the ball, Kamara can contribute in the return game as well. During his time with the Vols, he was one of their main punt returners and had over 280 return yards and a touchdown. The Ravens had inconsistencies with the punt returner position last season after an unsuccessful stint with Devin Hester.
Kamara's only knock would be the off the field issues, but that should not be a major concern. He had maturity issues during his early years, but did not have any problems during his time at Tennessee.
This article originally appeared on